The São Chico Private Retreat, by Studio Paralelo, is a harmonious union of several textures interwoven with a creative and inventive spatial design, in Brazil. Enveloped by a lush green forest on all the four sides, the house is simple in terms of structure yet it is stylish and incredibly inviting presenting some great design ideas to the onlookers.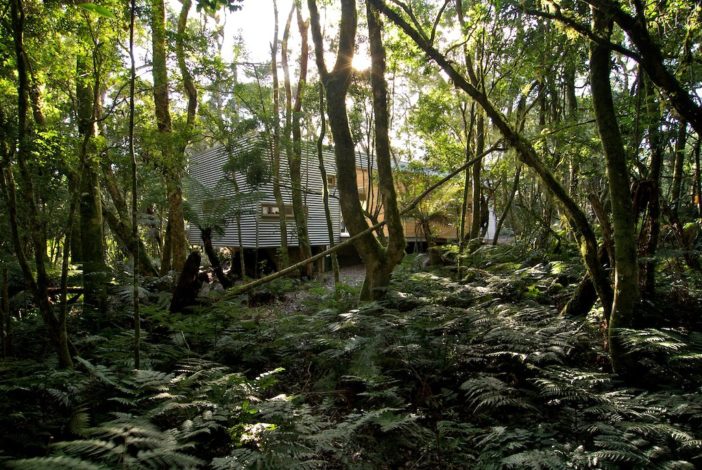 Primarily, the ideology behind this weekend haven is just as simple as its structure. Built with a concrete base, it supports the steel frames of this house and lends strength to the structure. To combat humidity, the architect has ingeniously erected the structure upon an elevated and reinforced concrete slab. Furthermore, to act as a barrier from the humidity of the area, the walls incorporate a permeable membrane of rock wool and dry wall.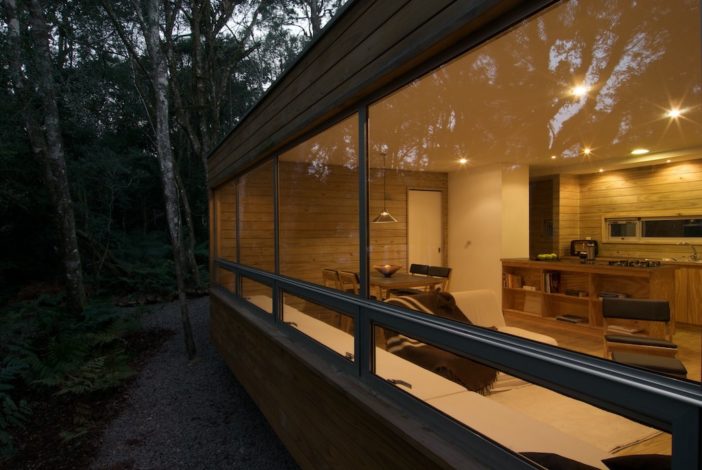 In addition, there are two rectangular boxes of slightly varying sizes, which combine to form the living spaces of the house. Trailing along are the wavy metallic tiles, which adorn the exterior walls of the larger box structure, which is home to two bedroom suites that face each other.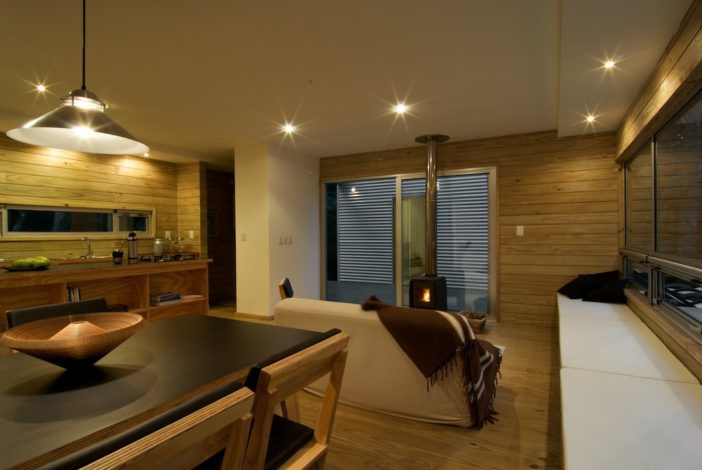 On the other hand, the smaller box has a wooden décor and is relatively transparent, which crosses the pavilion with a metallic sheet profile and houses the service and social areas of the house. This crossing also leads to a wooden deck, which overlooks the vegetation area, where the terrace and hall of distribution stands accessed with ease using this deck.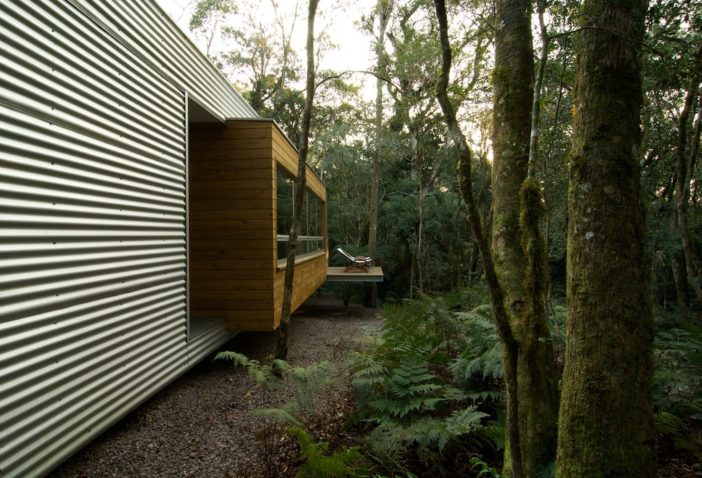 Overall, the São Chico Private Retreat is simply stunning where it neither overpowers its naturally splendid surroundings nor does it merge with it. The architect has achieved the right balance through this house, and hence, its stands out while it simultaneously blends in with the backdrop. The union of this marvellous weekend retreat and its environment offers a harmonious bliss. To sum it up, the project adds to the beauty of the area, just as the area adds to the aesthetic appeal of the project.
Photos By : Paralelo