Dusit Thani is located in Maldives and is one of the most luxurious and stunning hotels that one can find, both in terms of location and architecture. Keeping the needs of tourists in mind, the resort has been developed amidst blue sea on Mudhdhoo Island with plenty of white sandy beaches around. For those who want to enjoy Thai hospitality, this is a place with 100 villas, each designed with the best amenities and essentials. There are simple beach villas, lagoon villas, ocean villas and beach residences, each available with or without a pool.
Moving inside each villa, one can find top facilities such as complimentary Wi-Fi, Bose surround system, wine coolers and more. Also included are a number of restaurants that offer the best and most uncompromising services and Devarana Spa that offers stunning views. One can also find a 750 sqm swimming pool, which is the largest pool in the Maldives. Visitors also have the option of snorkeling and diving around the sea.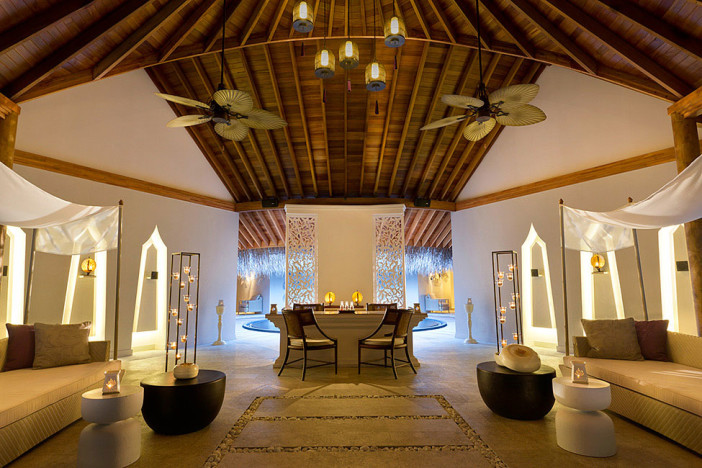 In the interiors, the designers have worked exclusively on offering stunning views from every residence and villa. There is extensive use of eco-friendly materials for the thatched huts combined with the best of modern furniture in wood and in theme white. Making the most of soft lighting solution, the design offers the viewer a setting that is truly Maldives style. There are options for outdoor dining close to the sea, and the pools have been designed with so much care that the design seems like an extension to the beach.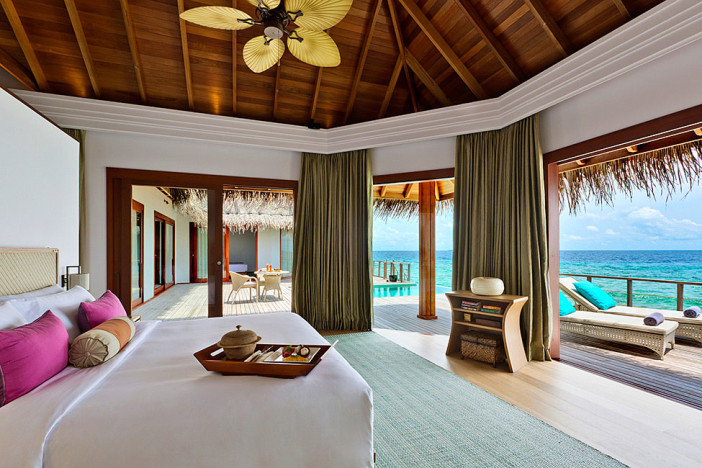 Overall, this is easily one of the most contemporary resorts of the area without any compromises on the modern amenities. Peaceful and truly stunning!
Photos courtesy of the Dusit Thani Maldives