This magnificent Lake Union Floating Home is located in Seattle, Washington and is one of the best designs from popular design studio Vandeventer + Carlander Architects. With an area of 2,866 square feet, the house features three bedrooms with unique space of 850 square feet designed exclusively for roof deck and terraces. With the simplified architecture, the house also has some great updated modern living room ideas.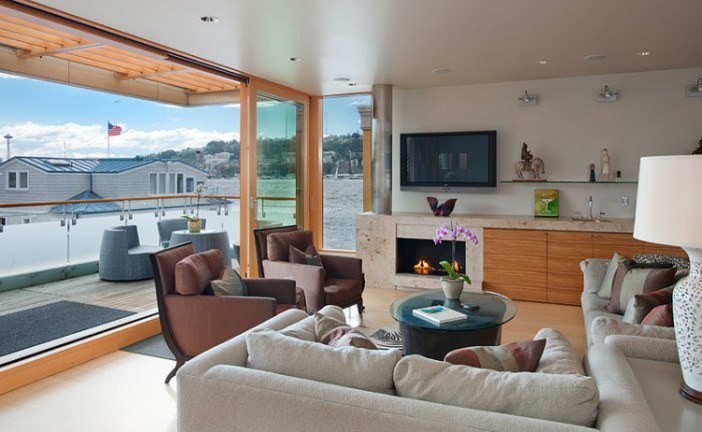 The exteriors: The main house is located on Lake Union, and therefore, the views of south of downtown Seattle are worth a mention. The design studio conceived the idea for the home with the needs of clients in mind, who wanted courteous entertaining and enjoyable modern living. Given the small space of the location, most of the public living areas have been shifted to the upper level with the bedrooms at the entry level, which is much unlike general models.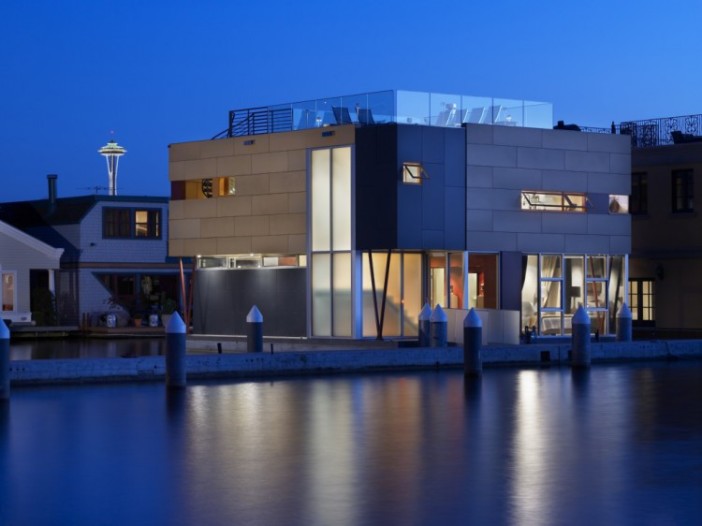 Circular staircase connects the large public space of the upper level with the rooftop deck, ensuring all-out exposure to panoramic views. For the materials, the choices are more about low maintenance and quality, for which rain screen cladding and aluminum panels cladding have been used.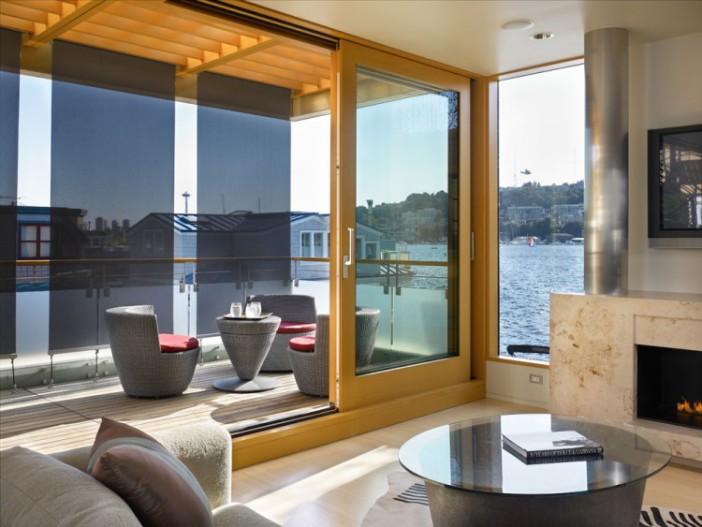 The interiors: The beauty of the interiors comes from the wooden work all around that has been complemented with glazed windows and doors. The sliding doors here are large and extremely open enough to allow natural air and ventilation. A box style wooden staircase connects the various levels of the house, while light finish wooden flooring has been used for most of the rooms.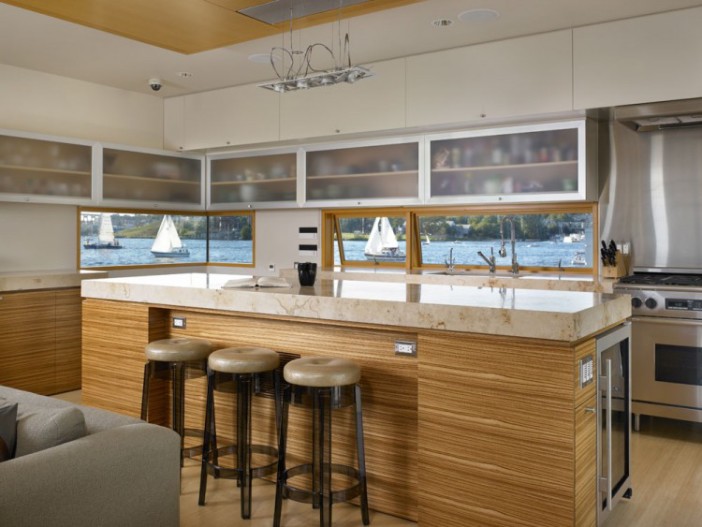 Furniture and lighting: From ultra-soft couches to more specialized outdoor furniture, this contemporary home has it all with some well balanced kitchen furniture ideas. For the lighting of the house, the focus is on using source lights with large LED lights for the rooms and hanging lights as needed.
Photos by : Vandeventer + Carlander Architects