Nestled in the region of Montenegro, the Villa Monja Residence by Enforma Studio is a historic stone house built during the 19th century. Functionally, the residence remains designed with the vernacular language of the area, and yet, the dilapidated internal structure of the house needed immediate restoration to revive the historic importance of the city. For this purpose, a contemporary theme aligned with vernacular architecture gives way to unprecedented results for the restoration team.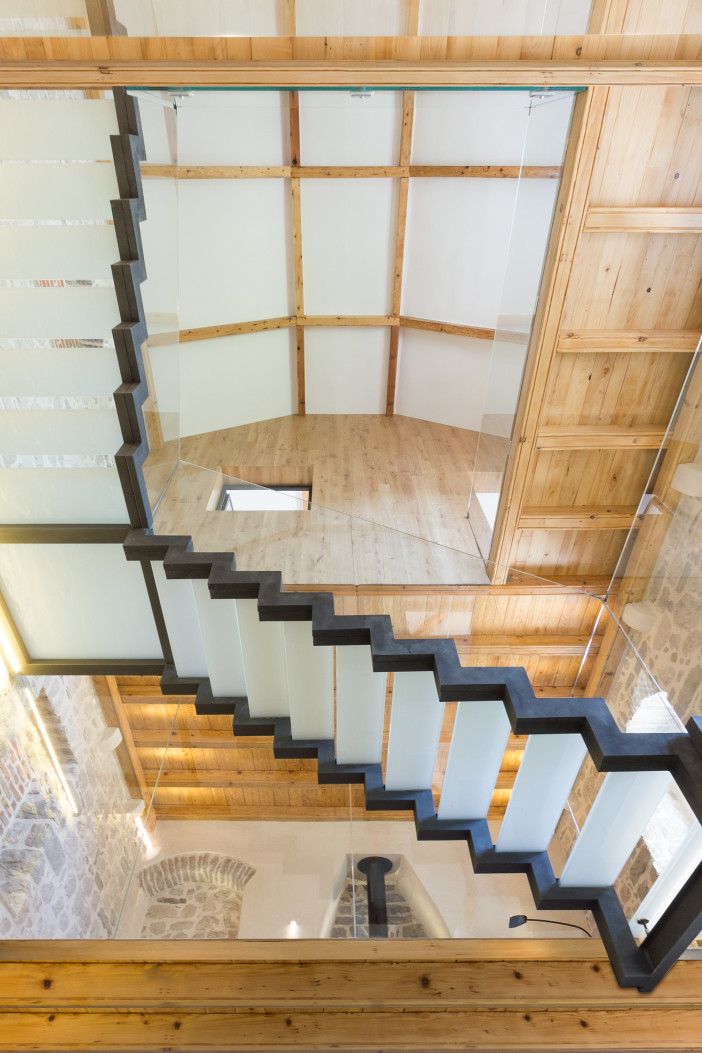 Initially, a minimalist design strengthened the existing framework of the structure, which supports and adapts the vernacular character of the house to the present times. On the other hand, proper measures to generate an opulent residence in a contemporary pattern formed the guiding line to restore the house.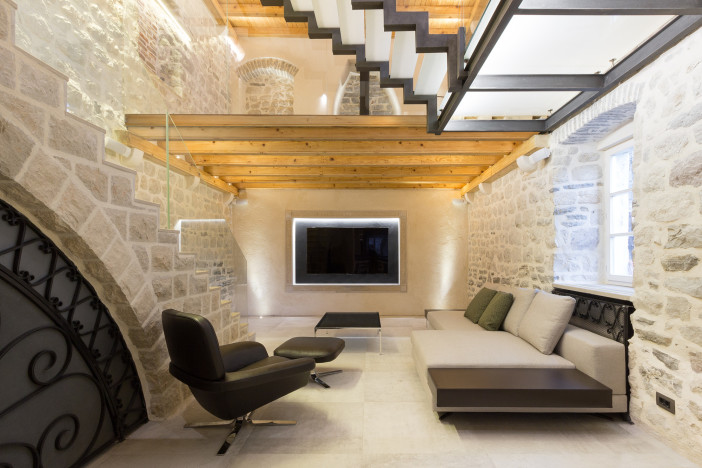 Consequently, the floor plan stands segregated into three divisions, which regulate the various functional activities of the house. A systematic approach to modifying the floor plan, in relation to the proposed composition of spaces, resulted in allocating a specific function to each of the three divisions. To begin with, the first division is the bedrooms, secondly the core exhibit area, and finally, the chimney corner and the kids room.
Each of these divisions remains visually interlinked by the difference in levels and by the use of materials. Furthermore, the need to assert a vertical dimension to the volume stands justified by the design of a straight flight staircase constructed from new age materials such as toughened metal and cut glass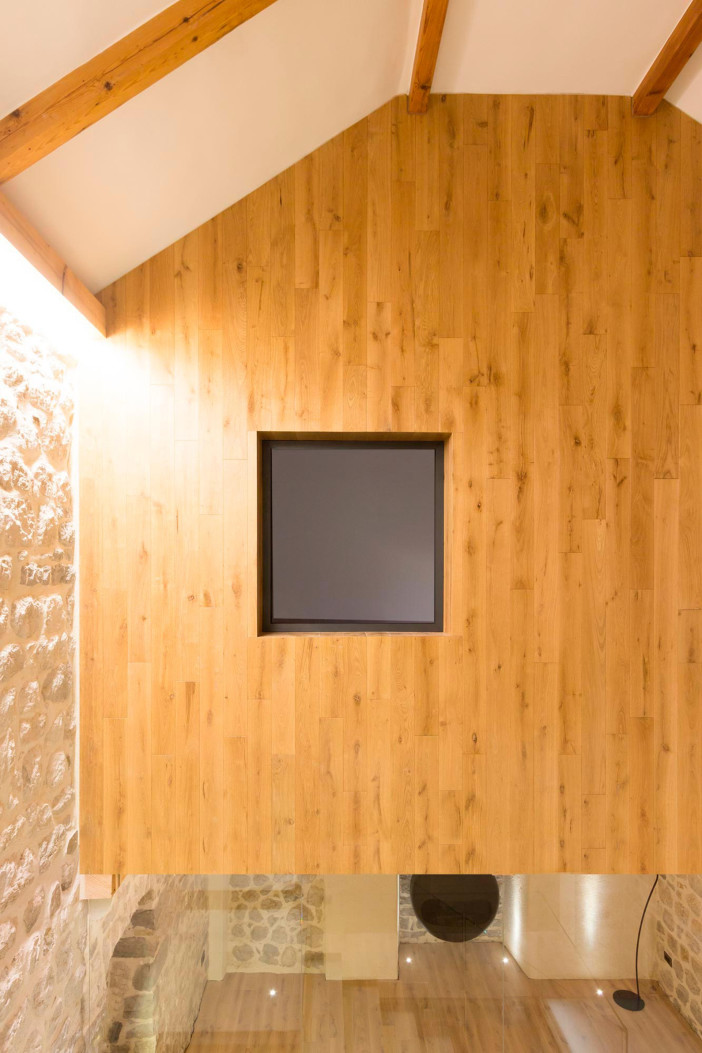 On the other side of the residence wing, the family room consisting of the living, chimney, and the restroom stands connected visually by means of the vertical staircase, seen through a glass divider. Moreover, the innovativeness for the design of the kid's room is from a playhouse, with contemporary motif patterns adorning the walls and ceiling. In essence, the traditional stone house, with a contemporary flair, bridges the old building with the newly renovated structure in a seamless manner offering inspiring design ideas to others.
Photos By : Relja Ivanic