Everybody wants their bathroom to be a unique and creatively designed one. With the application of certain level of imagination, your bathroom can be the most beautiful part of your house. If a little bit of creativity is applied in the bathroom design, it may become one of the most unique parts of your house. A full Bath comprises of four plumbing features bathtub, shower, toilet and sink. An intelligent and creative mix and match of these essential components can transform a dull room with a bath into a spa or a glamorous spot. Plumbworld offers you tasteful fittings and fixtures for that bathroom well suited of Contemporary, Designer and Traditional Bathroom Suites.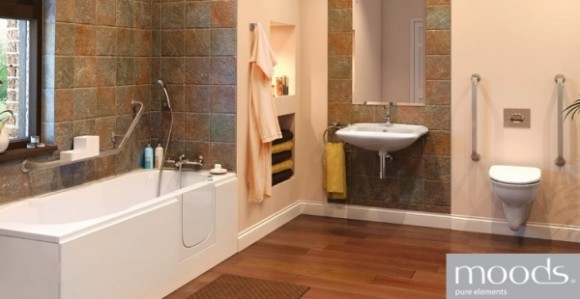 The Moods Easy Access Bathroom Suite is a designer's signature on a canvas. Every nook and cranny has been designed keeping in mind style and utility of all the plumbing fittings and fixtures. The basin has a very unique design and the wall hung toilet looks quite elegant. This is one highly preferred design when it comes to inclusion of taste with class and elegance in its arrangement.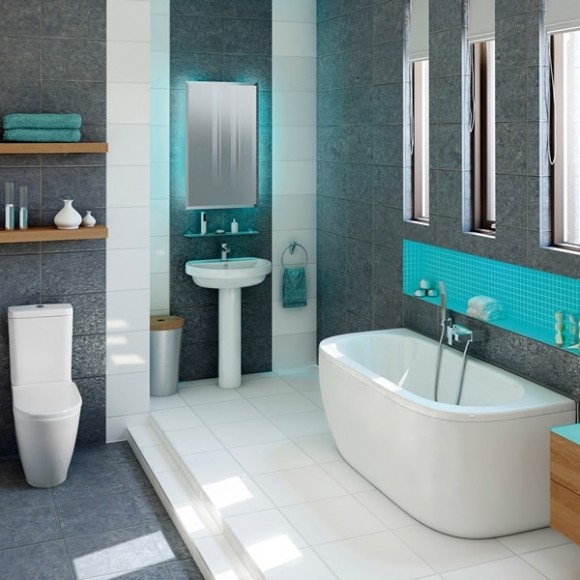 Creating an idyllic bath can be a daunting task but not when you have decided upon the plumbing attachments from the Moods Arco Bathroom Suite. The basin with full pedestal has a protruded panel which looks distinct. The close coupled toilet seat and double ended bath and wrap around panel are indeed adding up to persona. The minimal usage of blue breaks up the space and adds a note of whimsy.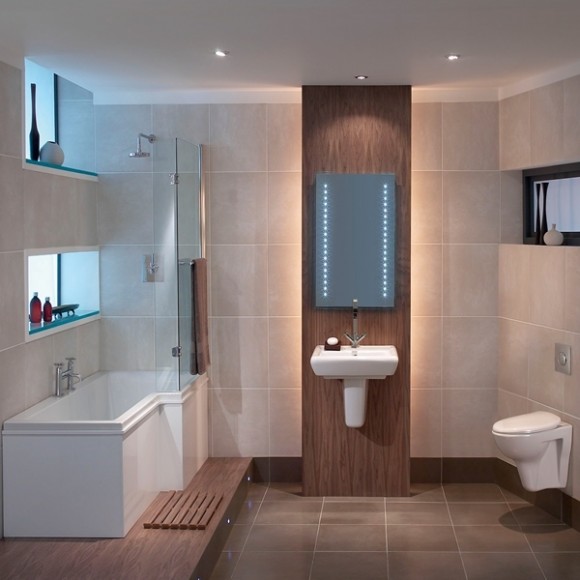 The Moods Libra Bathroom Suite is truly an oasis with its splendor and serene projection. This bathroom has an airy feel because of its high ceiling, wooden accents and neutral beige tiles. What is eye-catching about this luxury suite is the L-shaped shower bath with screen and the top-hole basin with a semi pedestal. Captivate your senses with this sheer luxury range.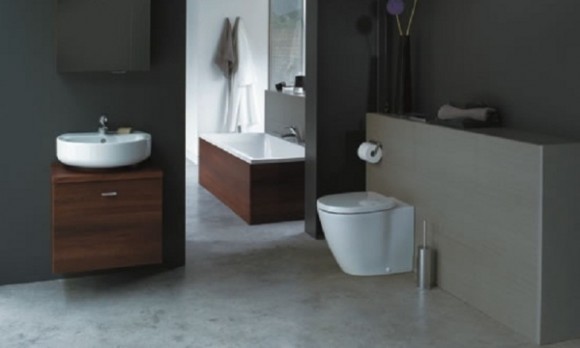 For a balanced ambience of style with comfort don't hesitate to go for the Concept Sphere Bathroom Suite. This range exhibits luxury with an unparalleled style statement with charcoal gray, white and brown hues. The suite is sectioned with a separate soak-in tub section yet flowing and blending well into the wash area. The semi countertop basin and back to wall toilet is ideal for a minimalistic design.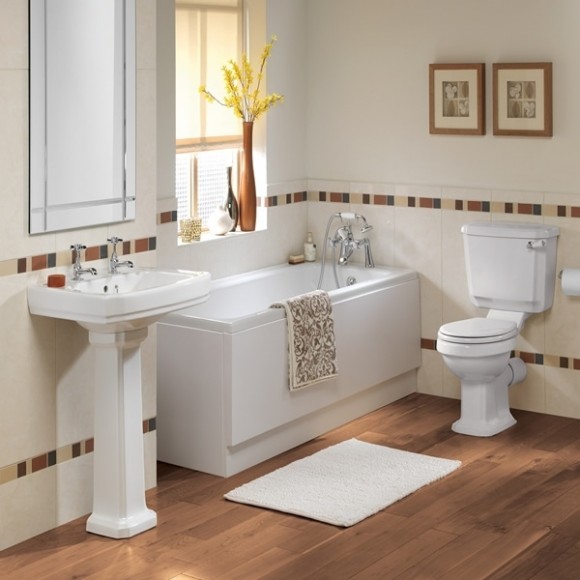 For anyone who prefers traditional looking bathrooms with certain amount of modernity to keep up with the trends, Moods Edgware Bathroom Suite is a hands-down winner. The suite makes efficient use of the space available and complimenting the whole traditional essence is the 2 tap-hole basin with full pedestal, a single ended bath and a close couple toilet designed aesthetically.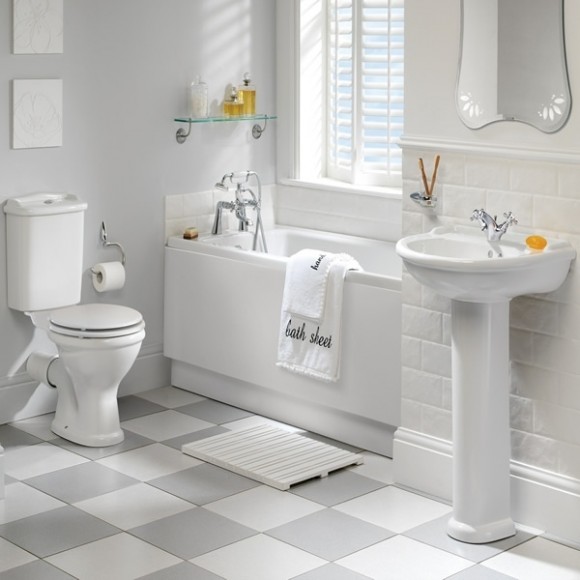 The Moods Abbey Bathroom Suite is clean and modern giving the space a unified look. Various hues of white pick in the checkered floor tiles. The pedestal basin, cascade single ended bath and the standard seat toilet look sleek and give the bathroom a character of traditional and period feel. The basin backdrop is clad with gloss brick which gives a snow white feel. What a perfect start to a lovely day.