Who doesn't admire a gorgeously designed, stunning looking living room? We all desire eye-catching furniture which boasts of creativity, quality and style but take a back seat thinking it's a designer's forte and not easy on the pocket. Well, now you can envision your concept living because Denelli Italia aims at creating the perfect living space for you where you can just sit back and enjoy the high quality, design and functionality of the contemporary furniture they've been continually sourcing to improve the standards.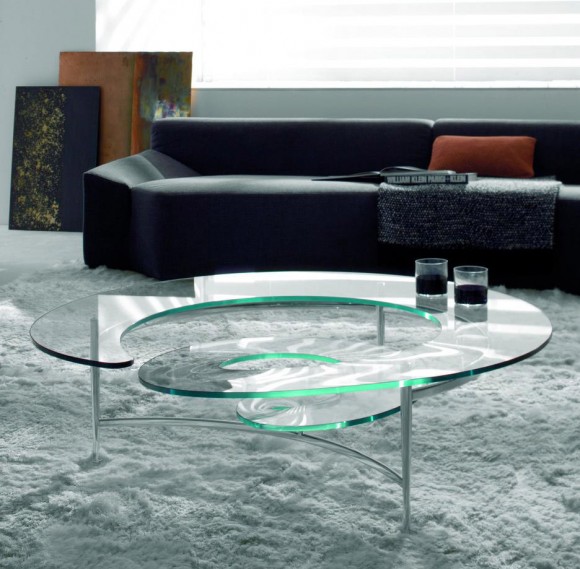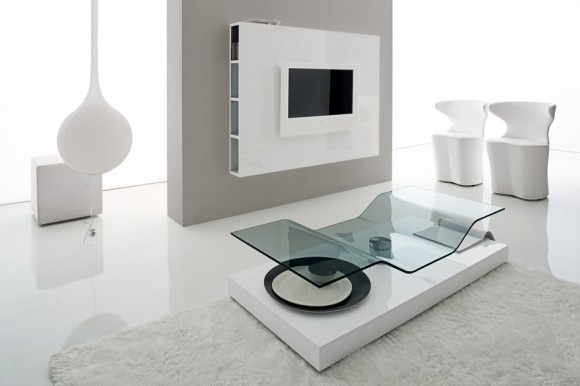 Expected from Compar, The Wind Designer Coffee Table is made with 10mm transparent safety glass top with swivel action. The high gloss base comes with a choice of white or black lacquered gloss and provides room for placing things. The glass top has levels to provide design with a purpose. Free spirited style, perfect finish to any modern living room.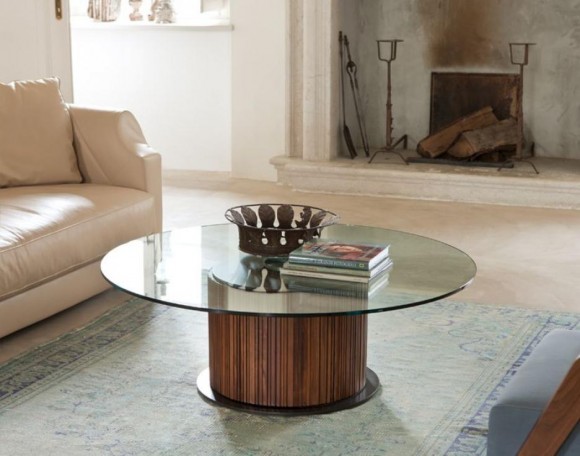 The Lift Height Adjustable Coffee Table by Porada has a base in solid canaletto walnut and tempered glass round top. One of the unique features about this table is its height that can be adjusted with an electric powered remote-controlled piston. A visually appealing piece of furniture that will last for years and compliment your lifestyle.
Yo-Yo Coffee Table by Cattelan Italia is one design that celebrates your lifestyle. Designed in its purest form, this creative table is your pride, envied by others. The Yo-yo coffee table as the name suggests, has two discs with a swiveling top that comes in white polished lacquered wood. The table offers double the surface and a modern contemporary look.
People who appreciate style and durability will love the Miyabi Coffee Table in Wenge Stained Oak by Porada. This Rectangular coffee table has been produced with focus on design, practicality, and distinct visual appeal. The main feature of this piece is the continuous grain of the veneer which follows the design and the shape of the coffee-table has the right style which gives it a timeless modern look.