Modern interior designing has always been about getting inspired, and there is constantly something likeable about the past that can be viewed and used in a new way in the contemporary home. In this post, we will take some of the beautiful ideas from the 70s era that can work with ease in the current interior settings.
(Image – Divine Kitchens LLC)
Stylish bright counters for the kitchen: Back in the past, there was something about bright shades and their use for kitchen worktops and counters. This is something that is still relevant and can be used either in colored concrete or even with glass, depending on the needs of the kitchen and use.
(Image – Stelle Lomont Rouhani Architects)
Heavy carpets: The large size carpets that covered from one wall to the other on the opposite are quite a thing of the 70s and can work even now with ease. If you don't have awe-inspiring flooring, it is one of the most convenient ways of getting the floor styled with ease. You can have carpets in the heavy rug style, as well.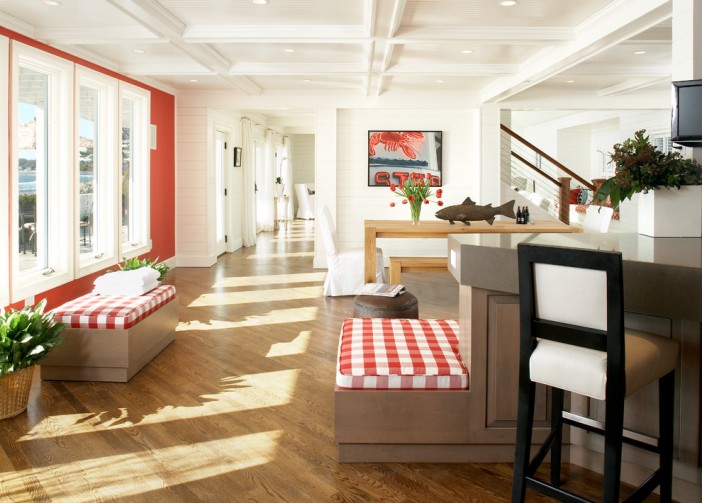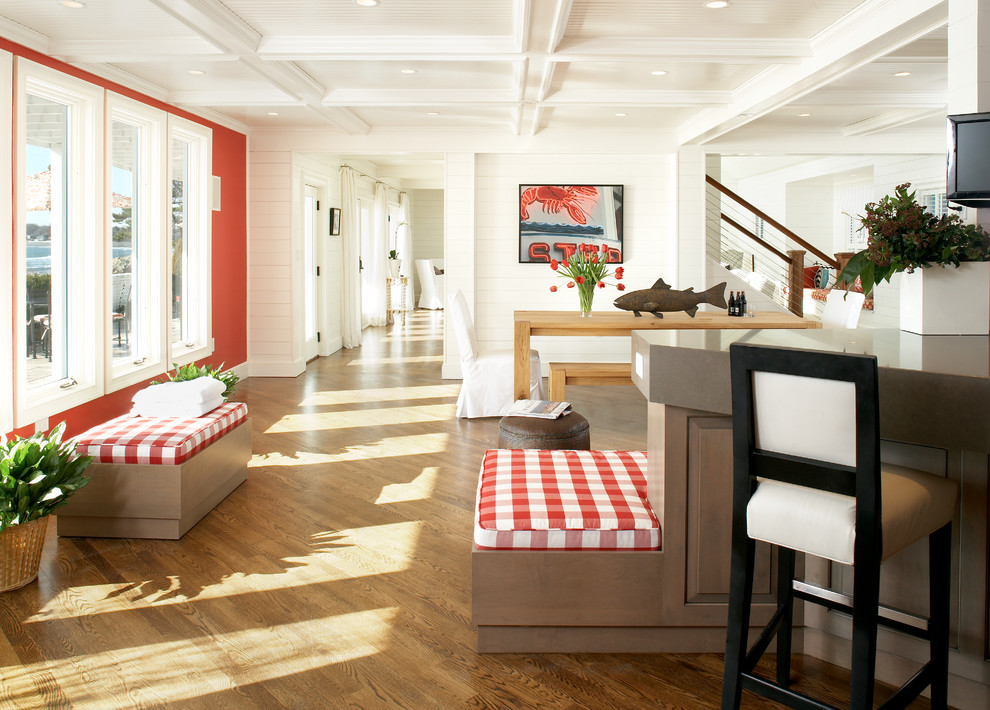 (Image – Terrat Elms Interior Design)
The Gingham style: If you want to update the fabrics of your living room, the Gingham print can be worth a consideration from the 70s. Used in the past in smaller patterns, the modern designers like the large patterns better. Think of the colors you would like to have, and there is a lot to experiment.
(Image – Works Photography Inc.)
Large paintings: Large pieces of modern art are something that is exclusive to the 70's, and you can even add them now to your house when the walls are free and large. Look for the more abstract paintings that are on the brighter side of colors.
Start out with your choices today for enjoying the 70s in each room!