LumineXence is an exceptional design label that designs products with an eye for style and fashion. Owned by two brothers, the brand makes the most of advanced technology to design products that are launched as limited editions with use of photovoltaic technology.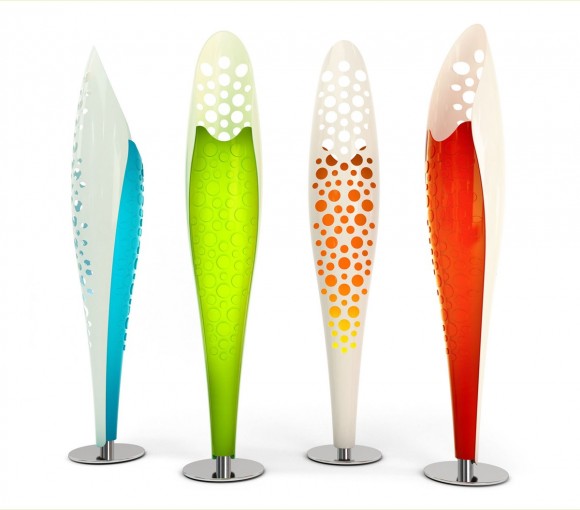 The Octopus light from the company is designed for exclusive looks in the modern home. The design almost looks like an octopus that has lengthened one of its tentacles to become a full on structure. The design is unique and makes the most of the shape to bring best hues to the lighting.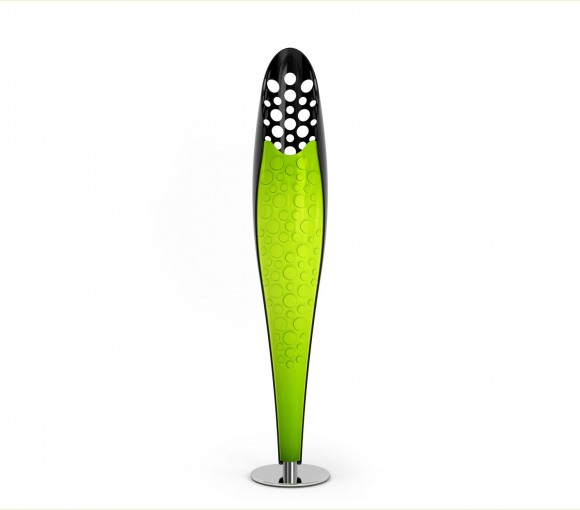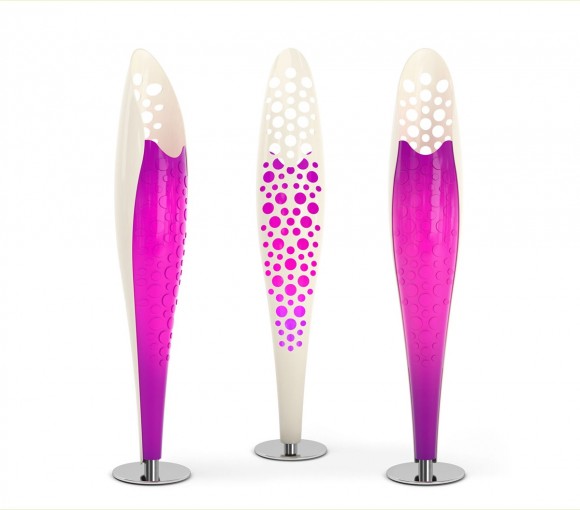 The product has been conceived and designed by Giancarlo Zema for the company and uses the best RGB LED technology for the advanced effect. This is a floor lamp that has been designed with DuPont Corian. The technology of the light is supported by a remote control, while the base is crafted of steel.
The Octopus is a large floor lamp that can be put to a number of uses in the interiors and exteriors, and even in the displays. The designer has taken deep inspiration from the underwater designs, making the most of varied colors and lighting themes. The light ideas seem to be designed in line with mixed underwater colors that are quite common in the oceans.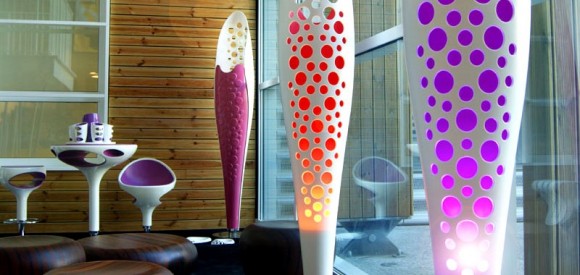 With an array of colors available in a dual combination, this floor lamp is one its kind with best use of design ideas, creativity and advanced technology for ensuring a complete solution. Nothing works better for spaces where there is a need for additional glamour and attraction without adding too many details. Ideal for large spaces where one can place a number of Octopus lights for amazing collaborated effect!