Northern Lighting is a known lighting company formed in 2005. Within a short time of its launch, it has managed to carve a niche for itself with solutions that pay tribute to the history and offer best style and technical elements. They have retailers in more than 30 countries and many of their products have won accolades and awards for design and style.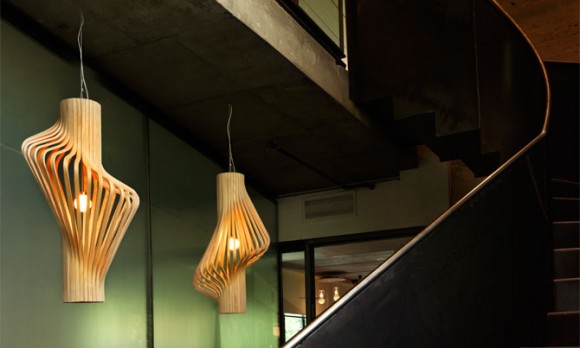 Diva is a unique lighting solution from Northern Lighting that has been conceived and designed by Peter Natedal & Thomas Kalvatn. This is a complete wooden design that can be used as a floor and pendant light, making it a total versatile model. Taking inspiration from wood lamination craftsmanship, the designers have ensured that the product remains a truly original one.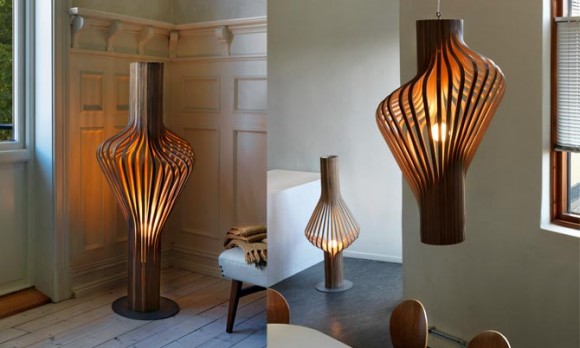 The design of Diva is extremely feminine, but that doesn't take away the sturdiness of the design and the beauty of the pattern. The curve codes are purposefully different and the entire curving has been done with laminated plywood slices or either oak or walnut around two wood cylinder. The outer frame can be turned for two different designs, making the product a truly versatile one. A small metal stem leads to the internal lighting area.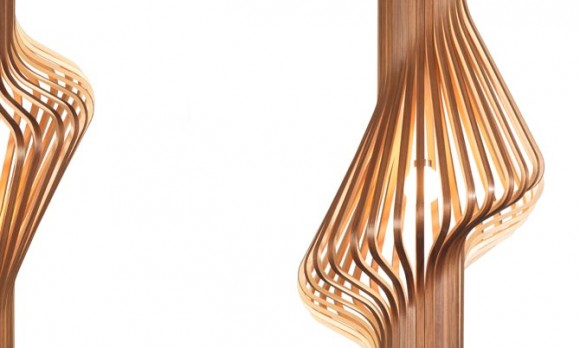 Aesthetic and subtle, Diva creates an instant liking for itself whenever lit. The unique lighting with the lamp creates a quick ambience, and what is even more worth liking is the availability of floor and pendant style. The floor style is a little large version that aptly suits the needs of interiors of small and large spaces, but it is the pendant style that works better and can be even used in terraces and balconies.