Based in Los Angeles, Scout Regalia is a complete design company that has been dealing with sustainable living with a range of unique products. Within six years of its launch, the company has managed to carve its own niche where it offers designs and solutions that are functional, stylish and elegant. Their products demand attention and most of them are customizable to a large extent.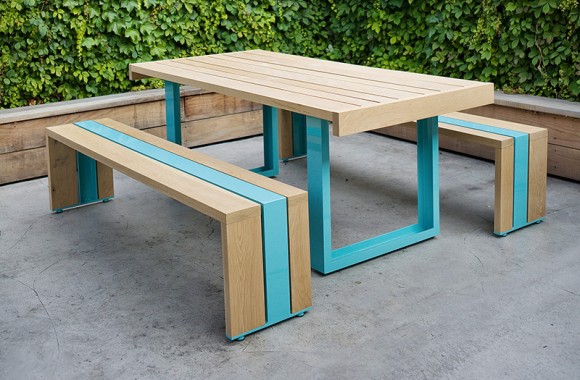 SR Outdoor Table Set from Scout Regalia is the perfect outdoor furniture that one can get. The entire design of the product has been conceived with the idea of offering a seating solution for eight or six people without any troubles for space. The product features a table with two benches facing each other. The elongated table and matching benches can find suitability in all kinds of spaces, specially terraces, gardens and balconies.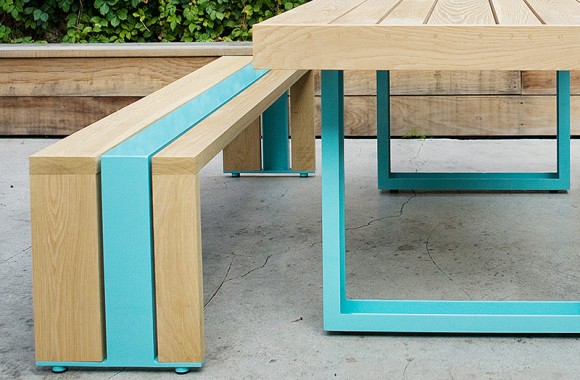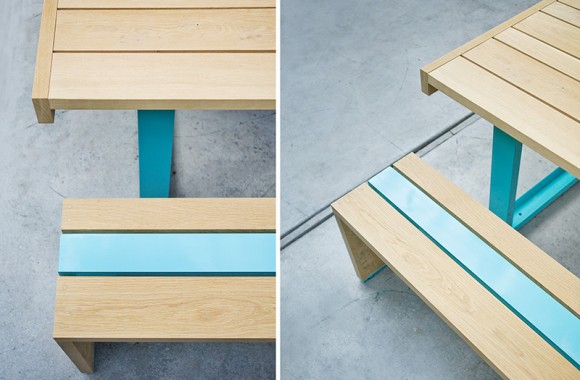 The complete set is completed in a mixture of American white oak hardwood and aluminum that is powder coated. While aluminum is always a trustworthy material, the tight grain white oak has unquestionable sturdiness and offers an amazing look. Although this is a design intentioned for the outdoors and exteriors, the product can be also used indoors, as well.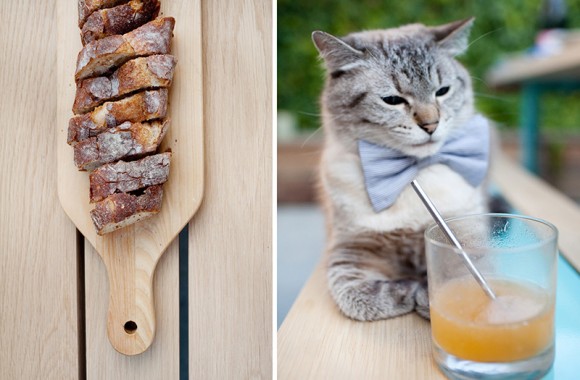 The company has worked hard on offering the right solutions with the SR Outdoor Table Set and offers more than 200 stunning color choices for the aluminum part of the design. The actual color of the oak wood is retained for ensuring the wood gets the best of shading with age. The entire product is available for customization or request, and the company promises to deliver the color desired by the customer with complete attention to the design.