Kenneth Cobonpue has always come up with designs for modern and contemporary houses that excite buyers across the globe and bring glamour home with ease. Their much touted and talked about collections assimilate the best of trends with adequate attention for natural settings.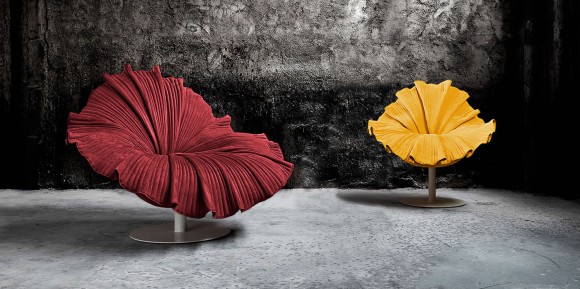 The Bloom collection from Kenneth Cobonpue brings you the magnificence and sheer beauty of the blossom of a flower in lounge chairs that are created with utter diligence. Made of microfiber and resting on a base of steel, the collection makes the process interior style look totally effortless. Elegantly chosen colours and unique appeal remain the top highlights with hundreds of running stitches blooming from the centre, just like a flower.
Bringing the best of Kenneth Cobonpue, the Cabaret collection is a complete surprise for modern households. Designed on steel frame for ensuring endurance, weaved fabric of the design on the foam demands attention. The collection is smart in appeal with comfort and luxury assured equivalent for both interior and exterior settings.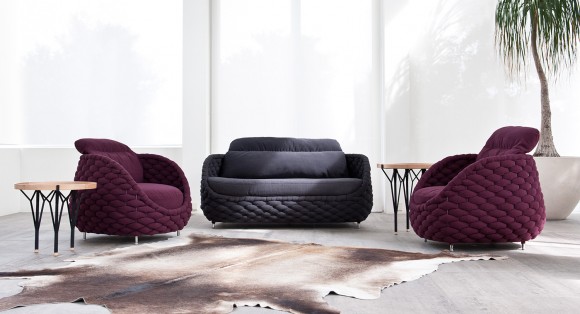 The Rapunzel collection offers an interior setting that is highlighted with acrylic fabric that is designed nattily with fine wool braids. The collection of easy armchair features soft wool cushions and hand-coiled upholstered foam curves for that perfect and appealing luxurious feel. A total must have for the modern interiors!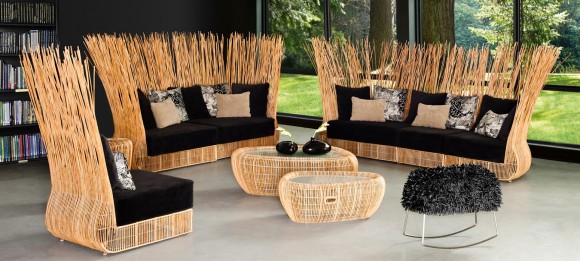 Yoda is a smartly balanced collection that offers conspicuous detailing with hues of simplicity. Making the most of the versatility of rattan, the collection brings the natural shine to homes. The arbitrariness of Yoda is a total surprise with use of the material tension. Unique spectrum of colours adds to the modern appeal of this nature inspired compilation.