Home Architecture Design
Brunete Fraccaroli's works are known to be gorgeous and always out of the box, and the designer has managed to carve a unique niche with this house in Moema, São Paulo, Brazil. This is one of the finest works in modern apartments that one can think of, with extensive use of neon shades with black accenting. Bold and extremely pleasing to the eyes, the bright use of colors makes the house worth checking.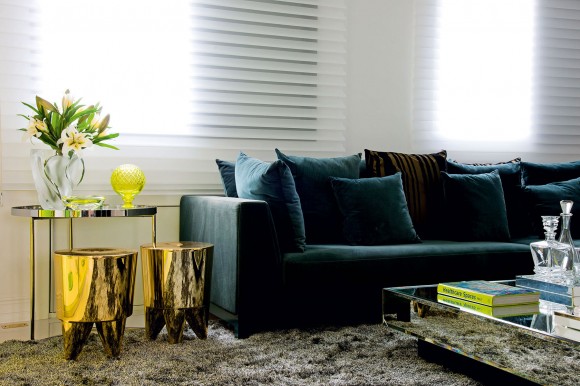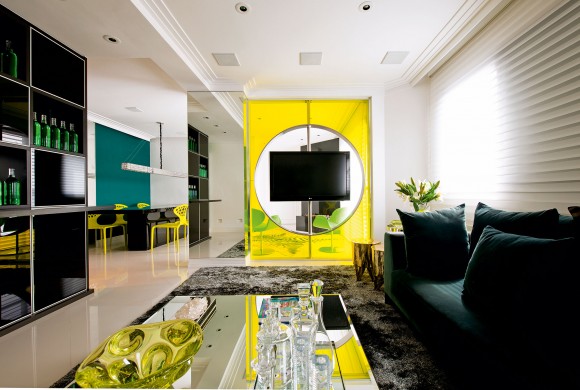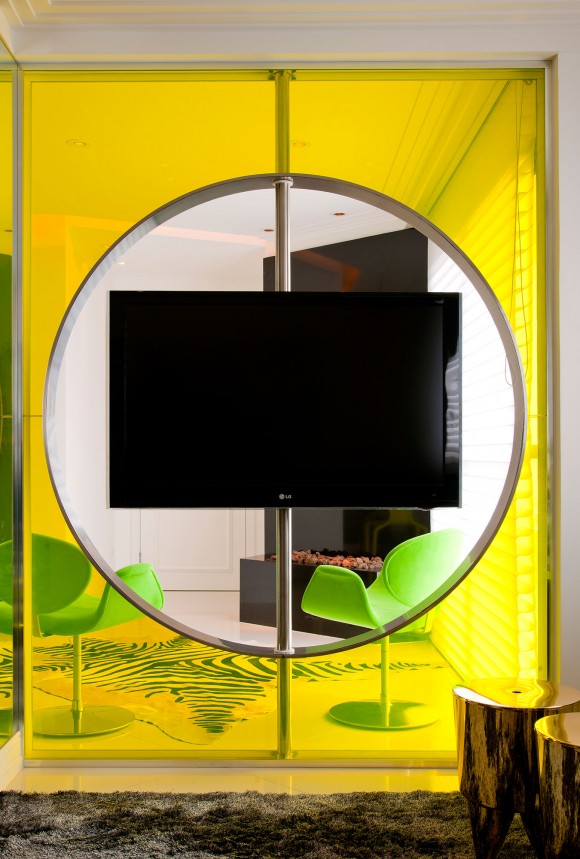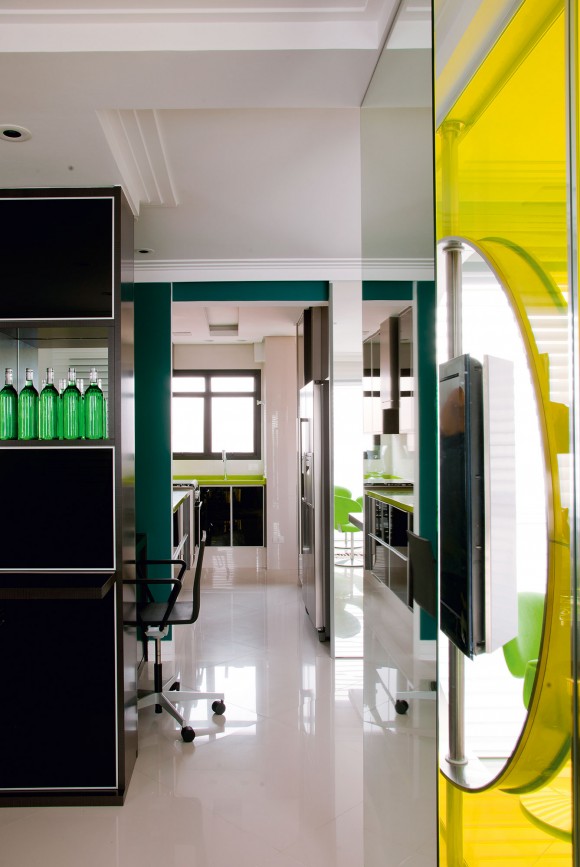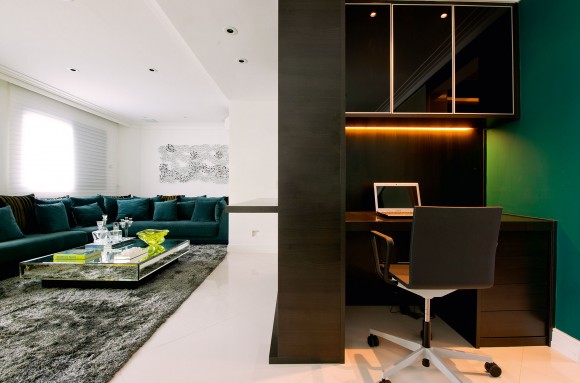 The designer seems to be keen on designing a home that is way different those regular modern homes. Here, one can find a mixture of varied materials, colors and textures, with each complementing the other. The main accents used here are neon yellows and black. The walls are completed in white with a few portions designed in colored glass. The placing of the TV in the living room on translucent neon yellow portion demands instant attention.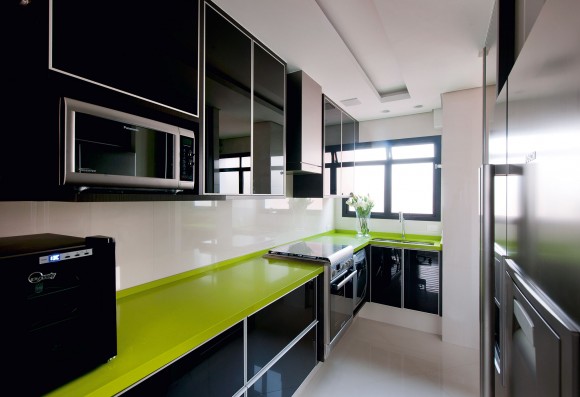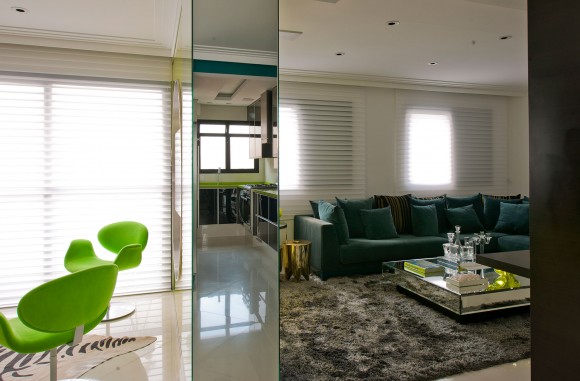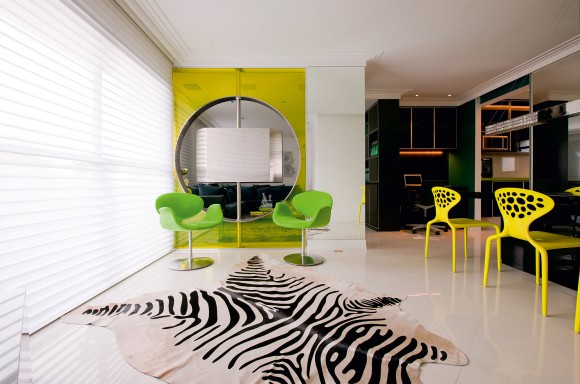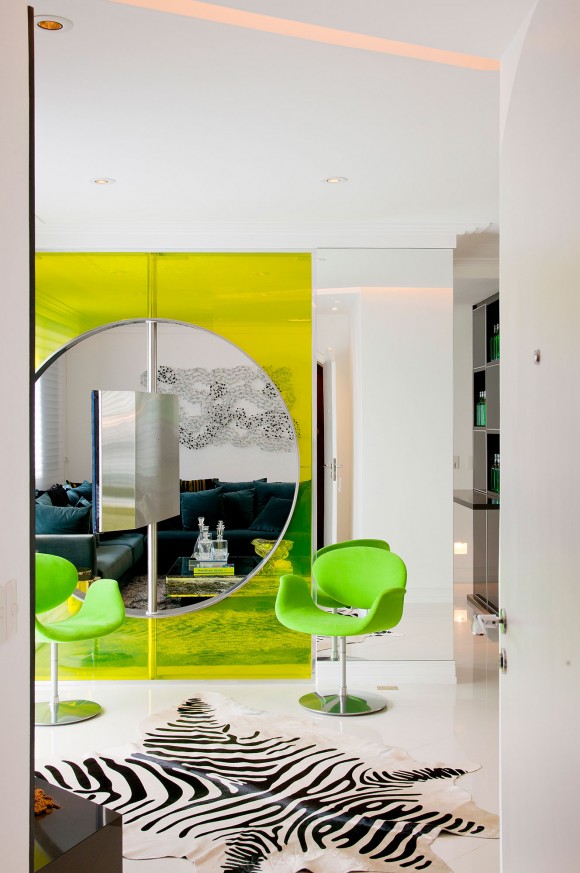 The living room features a sofa collection in a dark shade of green with the central table having glassware and items in yellow and crystal designs. The dining area has bright yellow chairs in combination with a black dining table for an eye-catching and contrasting combination. A small space has been crafted in wood to accommodate the home office for quick work.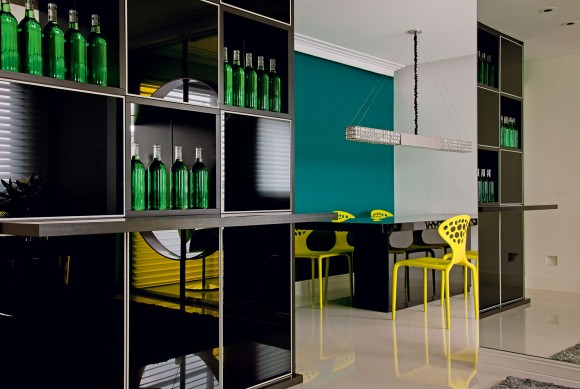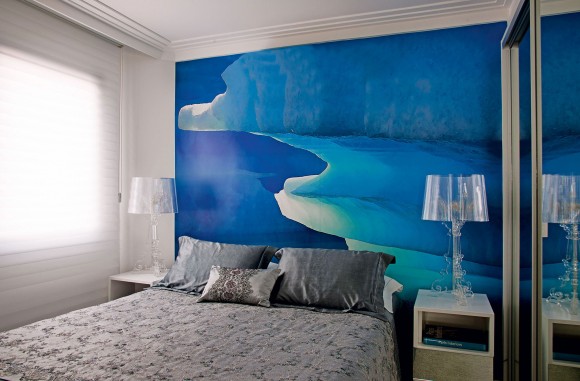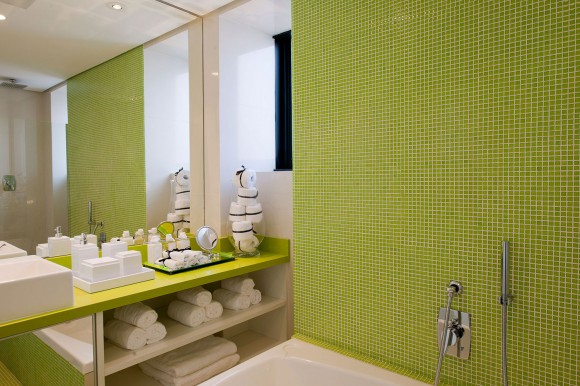 Moving on to the kitchen, the designer has used a bright neon shade of green for the worktop, while for the cabinets and rest of the wall units, black has been used. There is ample space for all the essential modern kitchen appliances. The bedroom too has blue accents, while the bathroom has bright green tiles and other elements for a vivid finish with accents in white.
Photos courtesy of Brunete Fraccaroli