The Summerhill Residence project was completed in the year 2008 in Kenwood, which is an unincorporated town in hills of Northern California Wine Country. Spreading on area of 4,095 square feet, the house, boasting of some marvelous interior decoration design ideas, has been completed by design studio Edmonds + Lee Architects, based out of San Francisco.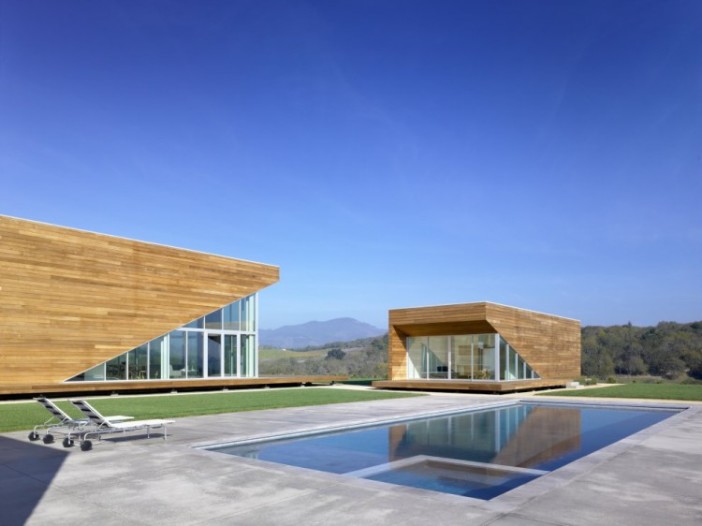 The exteriors: The house has been designed into three different structures consisting of the main house for the owners with a guest house and detached garage. The idea was to maximize the connection between the natural and manmade world by fading out the difference between indoors and the outdoors. The exterior space seems to be extending in the direction of hills in Sonoma landscape.  Since there are different buildings for different need, the spaces in between them have been converted into defined outdoor courtyards to have a better understanding of the surroundings and enjoy the views.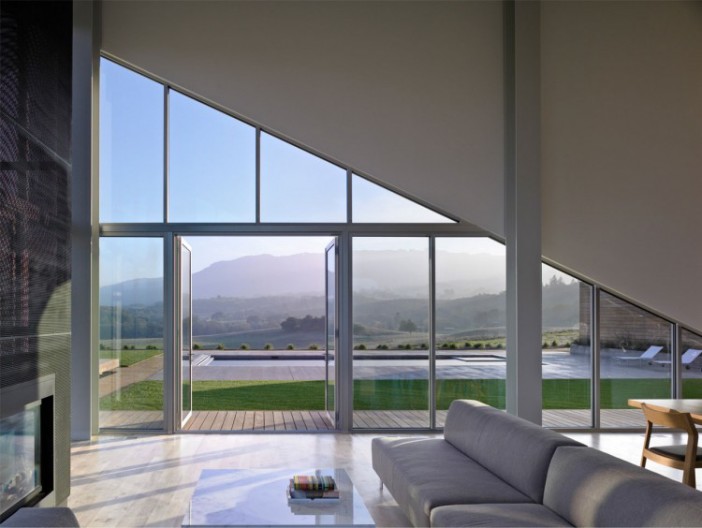 The interiors: The interiors of the house have been designed with maximum glass walls, mainly in the living areas to offer unobstructed views and ensure the adjacent outdoor spaces are enjoyed. The sliding and swing doors open to the wooden decks that wrap the entire house from all sides. Inside the house, the floors have been also completed in wood with even parts of walls completed in wood. Rest of the walls is plastered. An open style wooden staircase leads to the upper level of the house.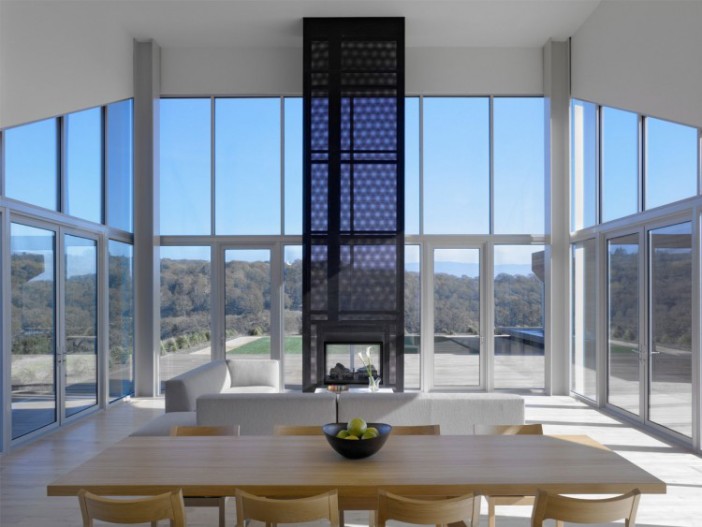 Furniture and lighting: The dining table of the house has been completed with flooring in mind, while for the rest of house similar toned furniture has been used. For the lighting, the choices are mostly in the LED lights that have been used all throughout the house as needed. A simplistic theme for majestic house!
Photos by: Bruce Damonte Photography