Outstanding Kitchens from Magnet make you fall in love with them over and over every time you glance at them. Such beautiful and efficient kitchens are the outcome of a clever design that incorporates attention to detail with your style statement. Priced reasonably to suit your pocket, these kitchens are elegant, classic and trendy. Coming from the specialist in kitchen designs and installation, this exquisite collection is available in Uniquely Magnet, Purely Magnet and Essentially Magnet. Each offers beauty, simplicity, style, grace and affordability, hence no wonder it's the best that there is!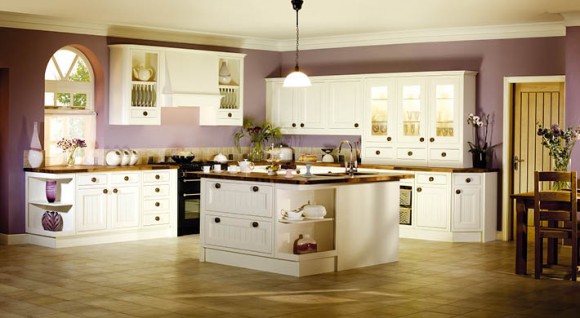 Linton Solid Wood Kitchen is one ultimate kitchen for those who seek perfection and luxury in style with meticulous attention to detail. The design features a shaker style framing with white painted solid timber with natural, visible ash timber graining. Such a choice is a perfect combination of a traditionally set design against a contemporary styling.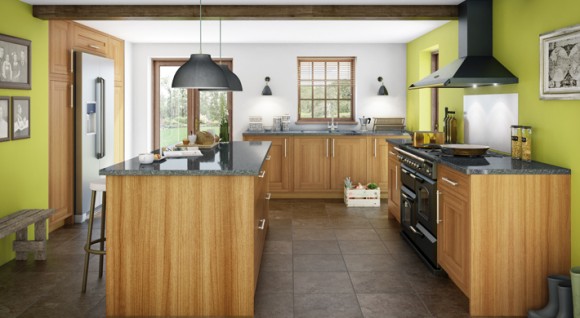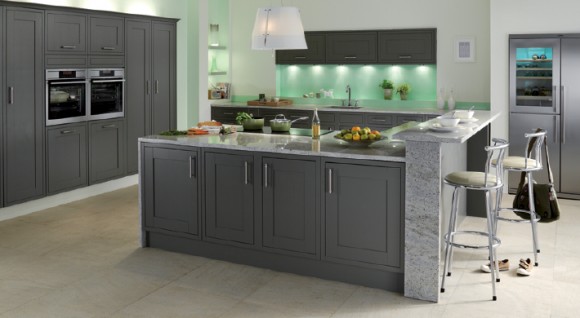 If you want to add some drama to your existing kitchen space then look no further. Somerton Fern collection by Magnet is a stylish kitchen that has an earthy feel to it credited to the painted finish that has a still grain and the dramatic dark gray color that is lending grace to its contemporary styling coupled with shaker cabinets.
Magnificent is the word that instantly comes to your mind when look at the eye-catching Astral Crème Kitchen. This dazzling kitchen style is smooth and unfussy. The smart and sophisticated high gloss crème finish adds a touch of glamour. Purple accents infuse vibrancy and the contrasting plinths and panels add to the luxury of this streamlined kitchen styling.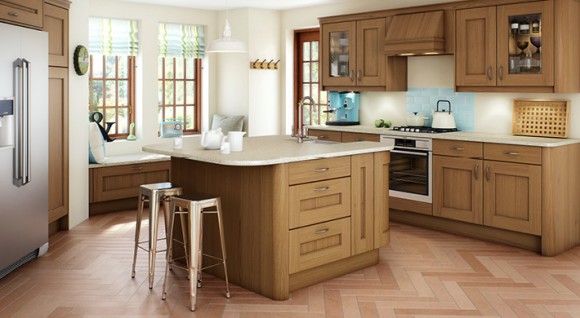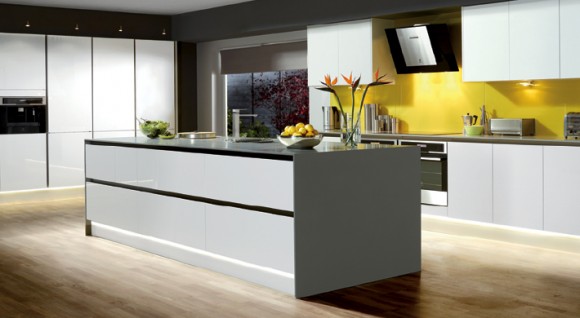 Integra White Kitchen Unit offers you a cutting edge kitchen styling that is sleek, simple, uncluttered and modern. The minimalistic design is at its eye-catching best with all the impact of a high gloss white finish. The shape is available in straight run, galley, L shape and U shape with island. The wide number of cabinet choices and options works for complex spaces.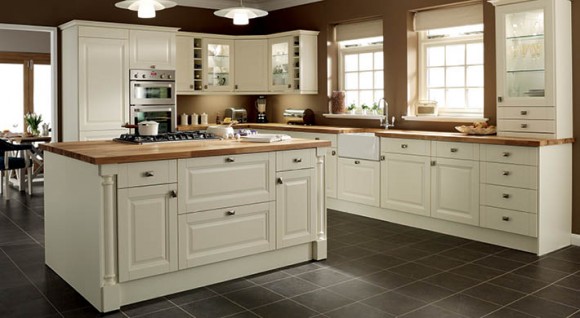 The Hatfield Creme Kitchen is distinctively stylish and radiates sophistication with its French cut detailing. The soft creme finish and rich, solid oak timber worktops enhance the sturdy traditional kitchen look and the rectangular pewter knobs, stiles and rails add modernity to this classically styled kitchen.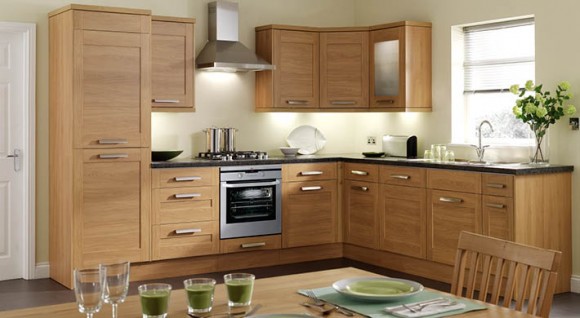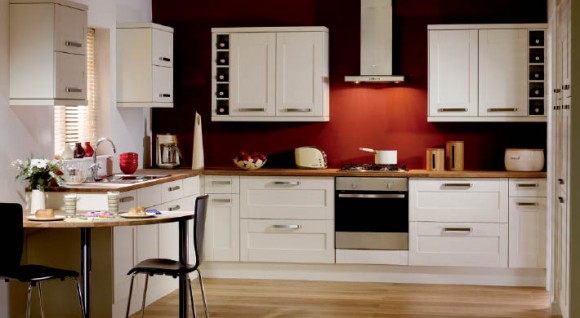 Re-vitalize your kitchen with Tatton Shaker Kitchen Unit that is a modern twist on traditional paneling. The mellow creme finish against the crimson feature wall, rich tones of solid oak worktop, contemporary handles, wide horizontal stiles and sleek vertical rails make this classic kitchen style even more distinctive and contemporary.