Designed by Robinson Architects, the Wallaby House is constructed on a linear plot of less than 2 hectares in Queensland, Australia. The cabin house is for a family that enjoys being close with nature and promotes greener spaces with zero carbon footprint.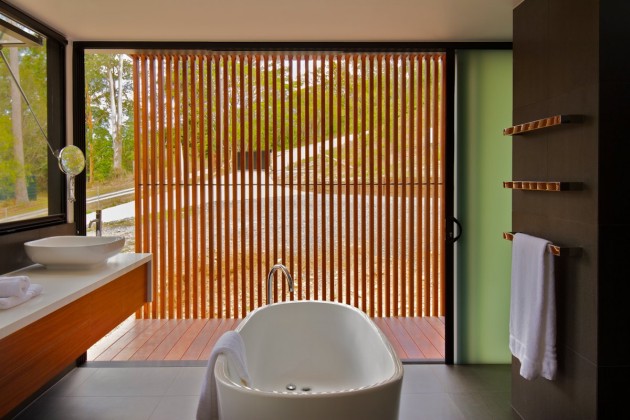 With a linear contour site, the architects had to design a cabin house that was linear in form and ensured to minimise zero wastage of space. This called for an efficient planning, where flexibility in spatial arrangements gave the family an upper hand to creatively use them as needed. The use of sustainable materials, recycled lumber wood, low E-glazing and sloped roof over-hang helped the architects to achieve a balance in reducing the carbon footprint and ensure effective cross ventilation for the residence.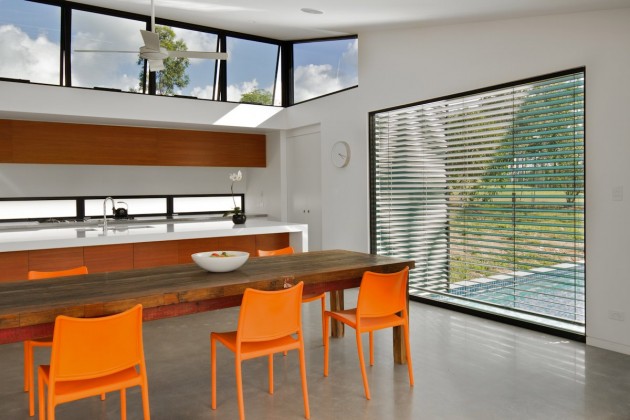 Louvered wooden silts covered the rear ends of the glazed facade, thus, lending privacy and translucent views through the wooden screens. Owing to protect the house from the harsh sun rays, and effectively use day lighting for the internal rooms, sloped roof with north light windows were designed by the architect.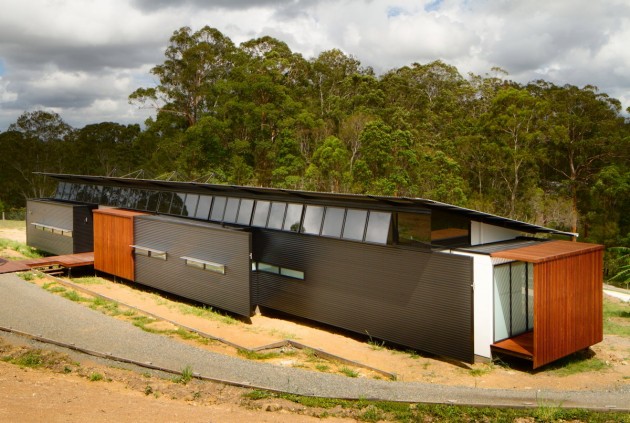 The facade has an interesting mix of dark mahogany and stained oak panelling, which creates contrasting shades of light over dark and improvises the look of the cabin house. With a rock bed foundation, the house is raised to a higher level using concrete blocks. It supports the house and elevates the structure from the ground level.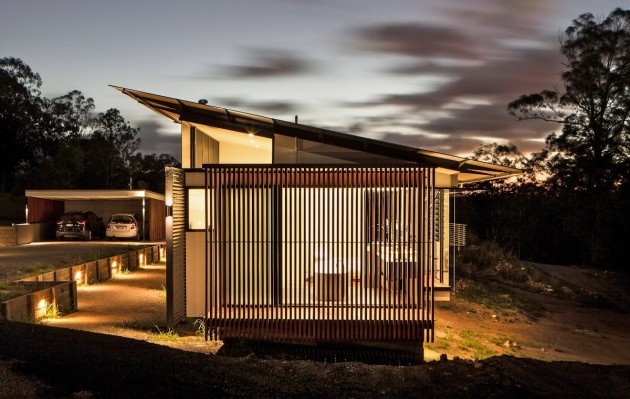 Simple handmade furniture adorns the cabin and studio besides the in-built kitchen cabinets and wooden shelves. Limestone flooring is used for the cabin house, which is durable, locally available, and eco-friendly in nature. The Wallaby House, built to completion, is a home that truly promotes and sustains simplistic design ideas and greener spaces.
Photos By : Nic Granleese