Baan Suan Mook, a lightweight steel framed and wood panelled resort, designed by SOOK Architects, is located on a pineapple field by the countryside of Hua Hin in Thailand. It is a two-tiered resort, elevated from the ground level by stilts with a loggia and has 14 guest rooms with a bistro and banquet on the upper level.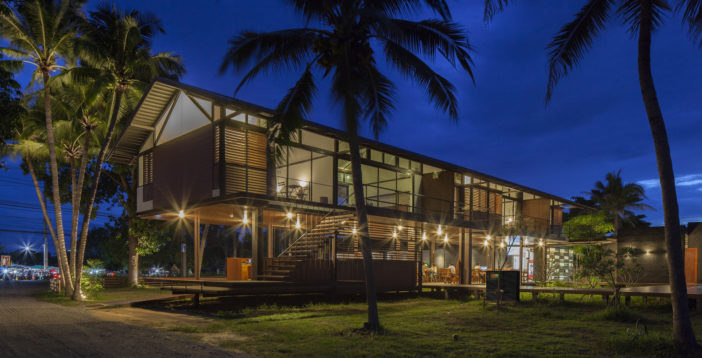 Interestingly, the resort built on a cultivable land coexists with densely populated pineapple fields, mango groves and coconut trees, which provide scintillating views of the countryside along the coast of Hua Hin. The idea behind the development of the resort is to preserve the existing agricultural land from depletion for real estate needs.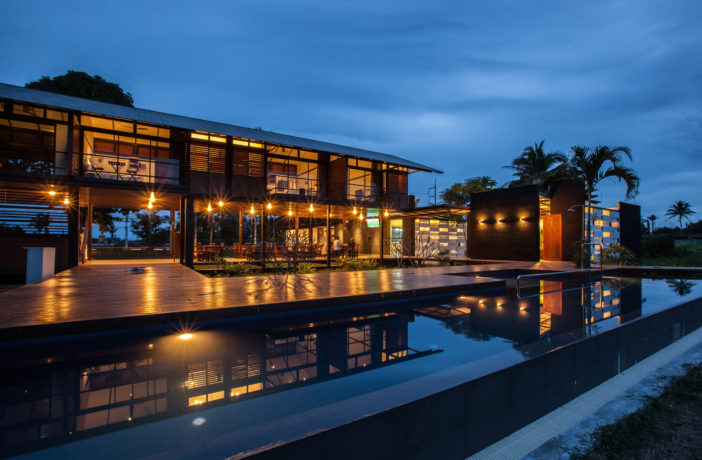 In addition, the client envisioned the resort as a bridge to bring people closer to a natural vegetative environment. For this reason, the concept of the resort narrows down to simple and light-framed structures using steel and locally sourced wood, which provide a calming ambience to the guest rooms, thus offering remarkable design ideas to others.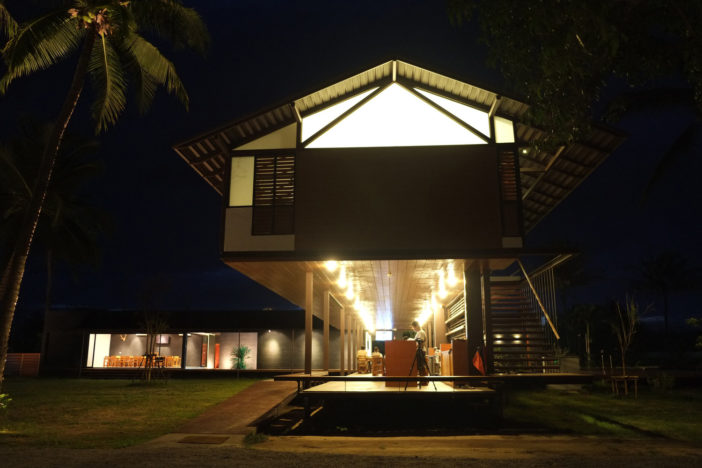 Moreover, the resort supports passive ventilation, controlled daylight entry and better thermal insulation to stress the importance of reducing carbon footprint in the surrounding plot of land. Likewise, the use of vernacular architecture of the region has greatly influenced the structural formwork of the resort, thus offering a better load bearing capacity with a cantilevered span.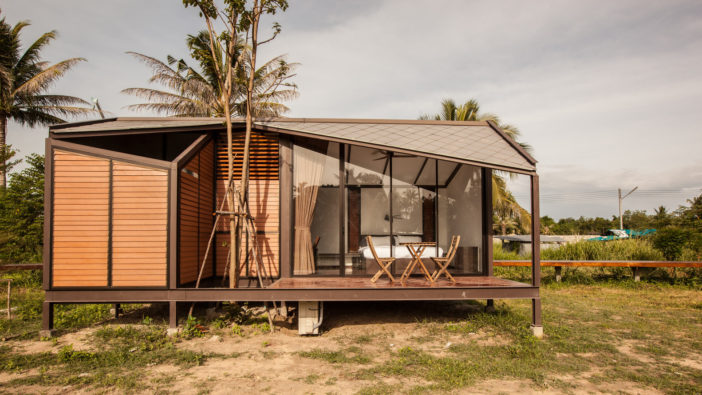 True, to its concept of "simple and light," the resort employs construction techniques, native to the region, which intensifies the construction process in a short span of time. Moreover, the percentile of the land earmarked for the resort is less whilst the residual land is for cultivation along with a large expanse of open space.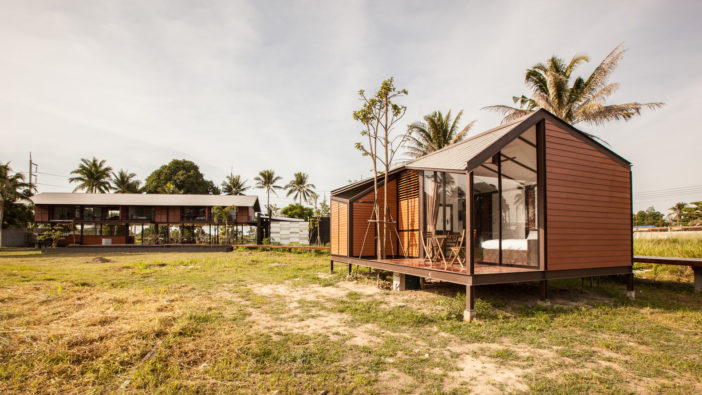 To sum it up, the resort is a habitat to splurge on relishing nature with a rejuvenating experience by the countryside in an unperturbed state of mind.
Photos By : Spaceshift Studio