T PARK designed by CUBE Architecten is an open end renovated project for the Amsterdam city in Netherlands. It revolves around the concept of converging a meeting place, where multiple related activities can take place under a single roof. The brief was to develop a storehouse into a multifaceted plaza based on sustainable design principles that bring about greenness in the space and give a new lease of life to the old building. With the existing space, the interior was raked out and an open layout was generated with a new reception area. It connected the entrance with the large expanse of the layout and visually ties all the elements in harmony.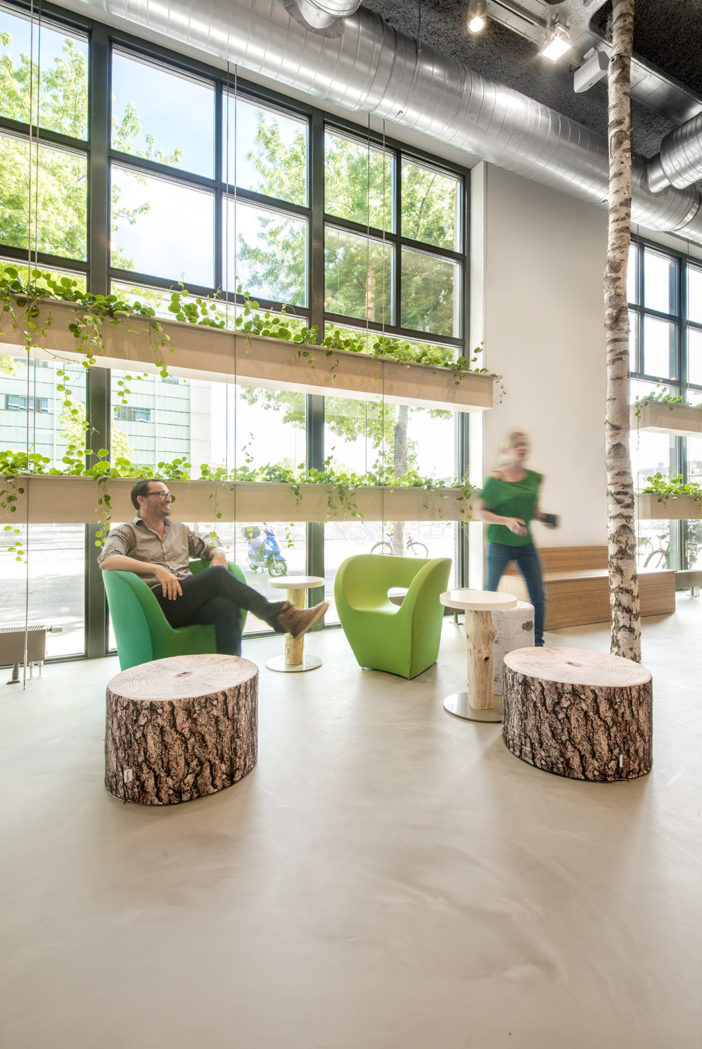 The architect has used leaf motifs on the walls along with live green plants grown in cages and hoisted by electric poles over the ceiling. They also introduced planter boxes on the wide span glass window panes, which acted as air purifiers and as a noise buffer too. Even with the choice of furniture, they went in for reused tables and wooden chairs from local depots, and customised them to fit in with the interior décor of the plaza. The arrangement of seats is quite random but well thought to articulate space and visual sights.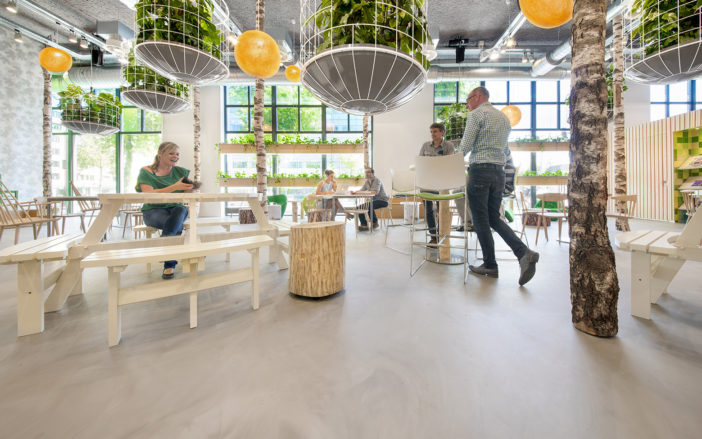 Moreover, the feel of being in an open ground is brought out by the nude brown and grey shades in the floor that very well complements with the green plants in the cage. These cages are hoisted down every 3 weeks to water the plants and are found in different sizes. There is a coffee bar, where people can relax and enjoy fresh appetizers along with organic drinks. This plaza not only is a recreational zone, but can be used to conduct meetings, events and promote merchandise, as well. A very well thought design, and properly executed, the plaza is now a greener space that brings together people and nature.
Photos By : Yvonne Lukkenaar