LEVS Architekten designed the Tanouan Ibi, a middle school in the flatlands of Mali using compressed hydraulic earth blocks to build classrooms, administrative office, a storeroom and toilet facilities for 180 students offering some fine sustainable design ideas. The school built using local materials and labour from the surrounding community, truly reflects the cultural traditions of the people in Mali.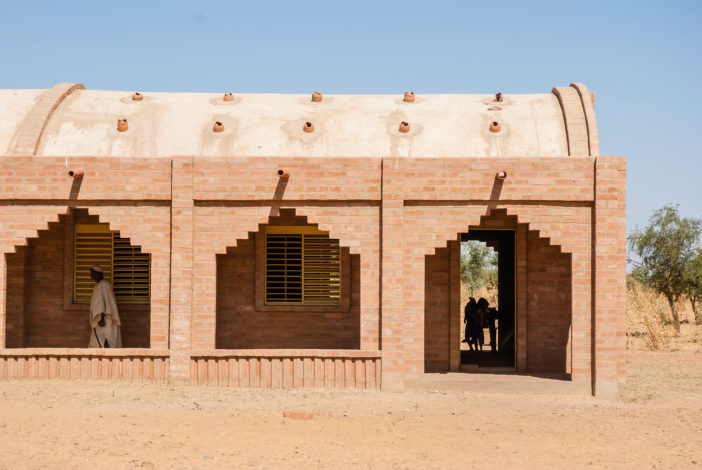 The design team spearheaded, the construction phase with better and improved construction techniques that interconnected with former traditional methods. In the light of this, the school stands flanked with a covered entrance on either side of the façade, which acts as a shading device and cuts off harsh light from entering the classrooms.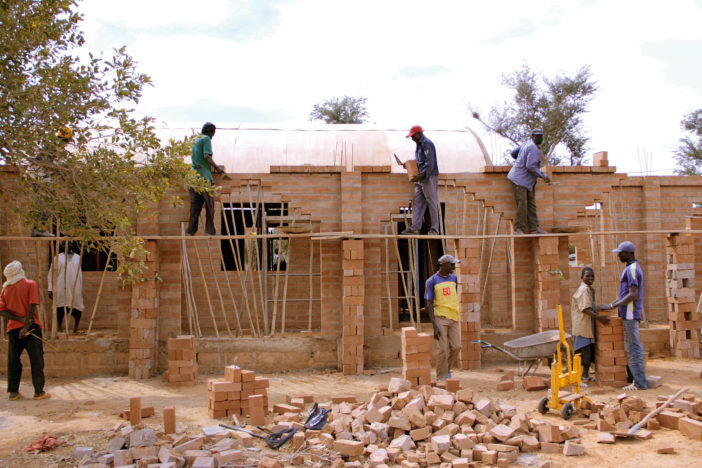 Likewise, the roof of the school building is a typical barrel vaulted structure with a width of 7 metres, which stands supported by the covered entrance. Even more, the roof is a lightweight structure, constructed of compressed hydraulic earth blocks, which tends to be easy to handle and construct on-the site. In addition, the built roof is impervious by applying a thin coat of damp earth blended with Portland cement.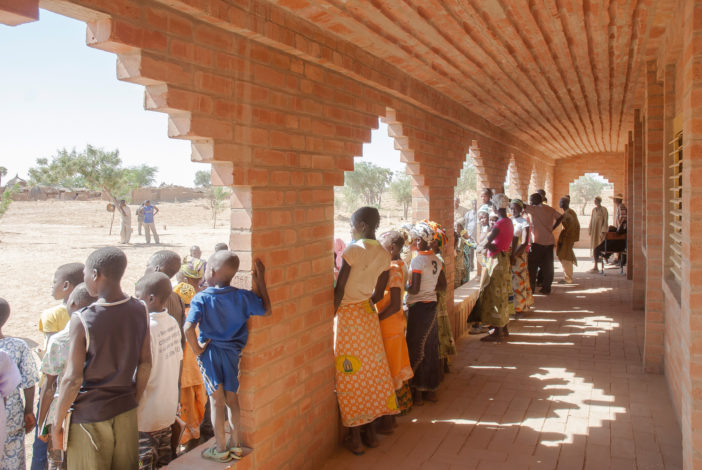 The other interesting feature of the roof is the gargoyles, also known as effigies, which thrust out of the roof in a consecutive direction for allowing daylight and a constant supply of fresh air to the classrooms. Each of the gargoyle, made from ceramic clay, remains closed during a rainfall and acts as a trench to drain water from accumulating over the roof.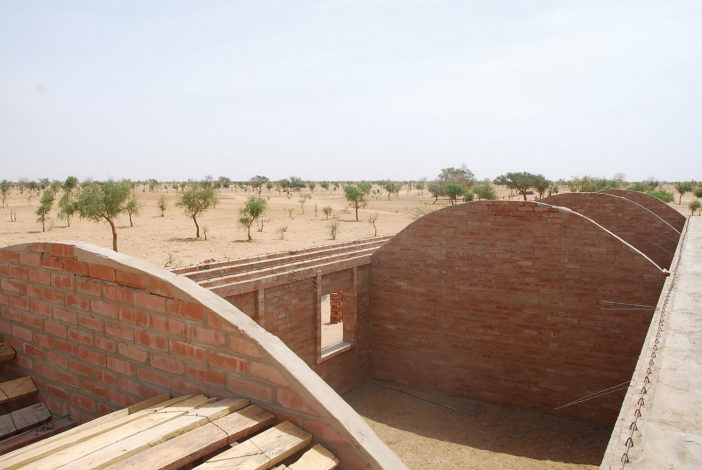 Conversely, other architectural elements of the school such as the reinforce details, semi-arched openings, long and narrow window slits and the earthen low seats in the covered entrance enforce the significance of a hands-on sustainable design, suitable for constructing any type of building.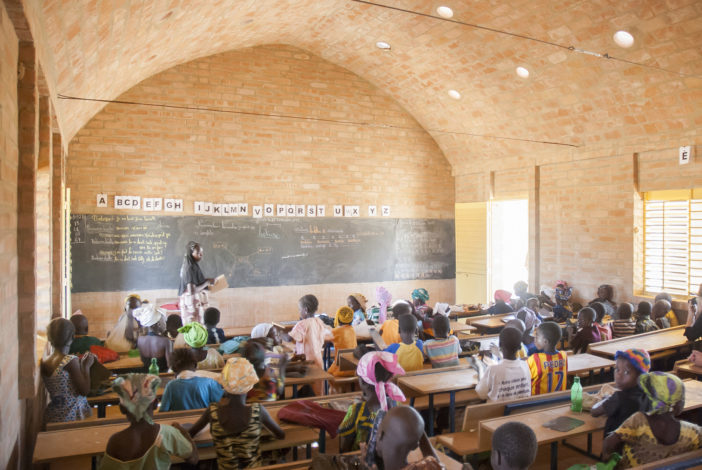 In essence, the school building is highly an experimental case study to understand and refine the prevailing construction techniques and how-it-works, means of using compressed earth blocks.
Photos By : Courtesy of LEVS architecten