Designed for fulfilling the educational needs of children from the bordering states of Burma, the Kwel Ka Baung School by Agora Architects is located in the Mae Pa Sot district of Thailand. The site is countryside, with a refreshing grassy background that suits the requirements for constructing an eco-friendly school.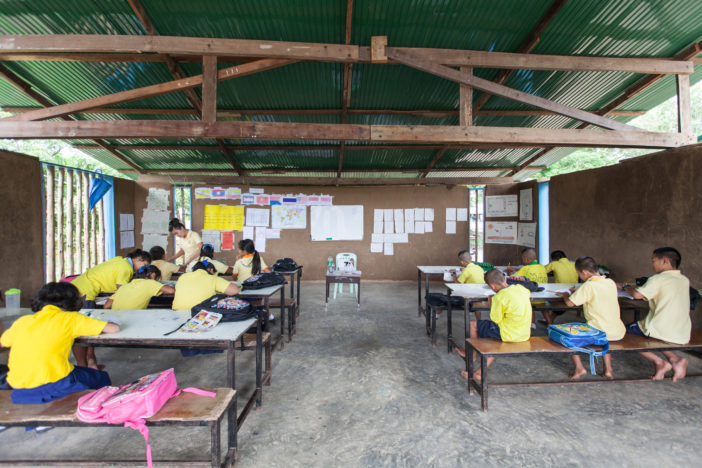 In the light of the prevailing circumstances, the use of local materials such as earthen blocks, bamboo poles and timber help to form the structural framework of the school in a cost effective manner. Likewise, the affordability of labour from the local residents proves to be a significant aspect for reducing construction costs.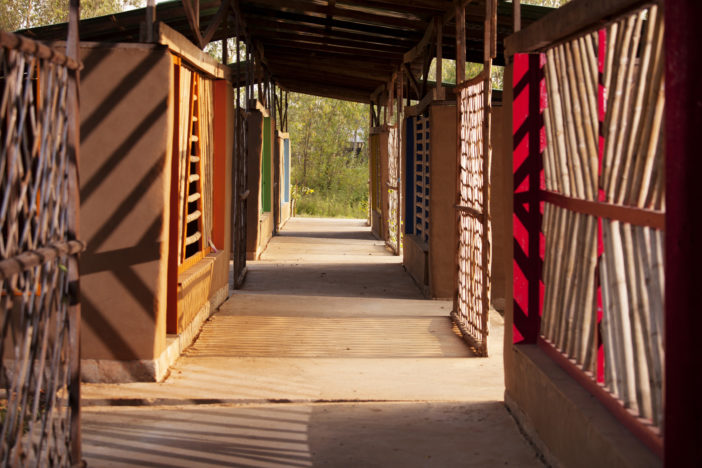 With earthen blocks, the Agora Architects constructed walls for the classrooms, also known as adobe construction. These adobe blocks, built on the site by local residents, lends a strong structural formwork for walls to support the roof, owing to their load bearing strength. Moreover, it is easy to construct an adobe wall and requires minimal effort.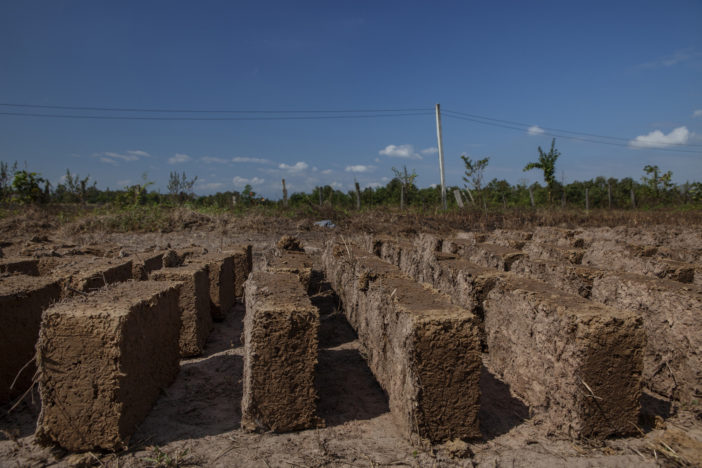 Likewise, an adobe block poses excellent thermal insulation properties, which are just right for the tropical climate of Thailand, where hot and humid conditions prevail with fewer monsoon rainfalls and warm winters. Besides adobe blocks, the use of timber for steep pitched roof and bamboo for fencing, lattice and grille work can be found predominantly in the overall formwork of the school.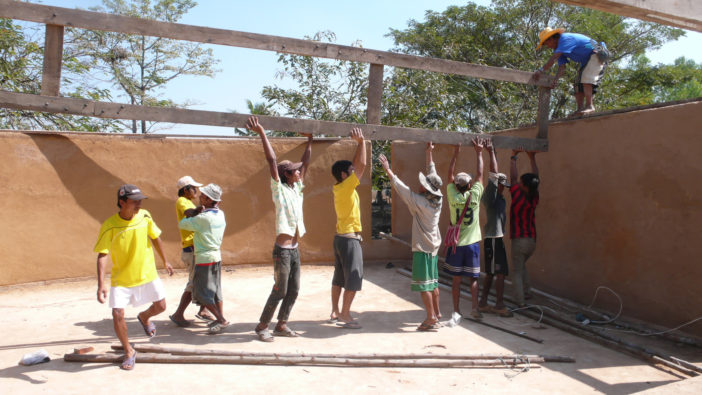 Other vital factors contributing to the sustainable design of school is that of the passive air circulation, encouraged by the use of slender window openings in the adobe walls. These openings allow air to vent in and out of the building façade and help to maintain comfortable surroundings in the classrooms and corridors. Moreover, the use of a pitched roof helps in rainwater catchment and used for watering and cleaning purposes. Largely, the school is a sustainable building built with local resources and labour, which foster education for children in an environment friendly manner.
Photos By : Courtesy of Agora Architects