The Kollaskolan School designed by Kjellgren Kaminski Architecture in Sweden, is probably the leading building to promote passive design principles in Sweden. Known and recognised as a passive structure, the school block consumes energy produced by the surrounding areas. A larger area, of the school stands allotted for communal activities, where students participate in various learning campaigns.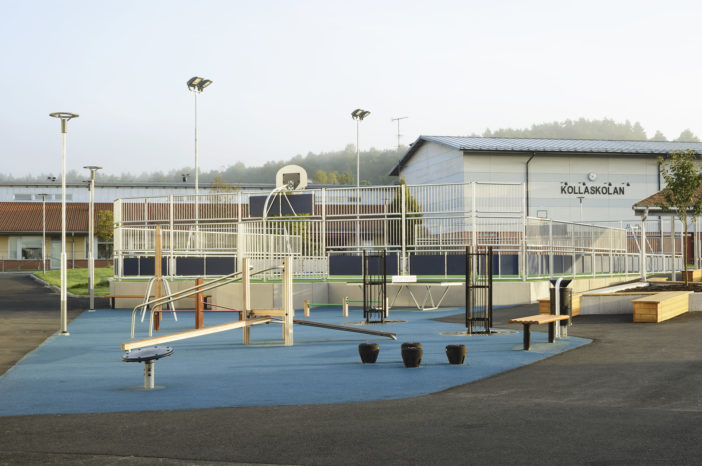 Additionally, there is parking space provided for the school transport and remains sorted out into various zones, depending upon the type of automobile and have pedestrian pathways, as well. Moreover, the overall design of the school identifies with an intense character, by the use of bricks, which portray an undulating flow of ease across the entire façade of the school.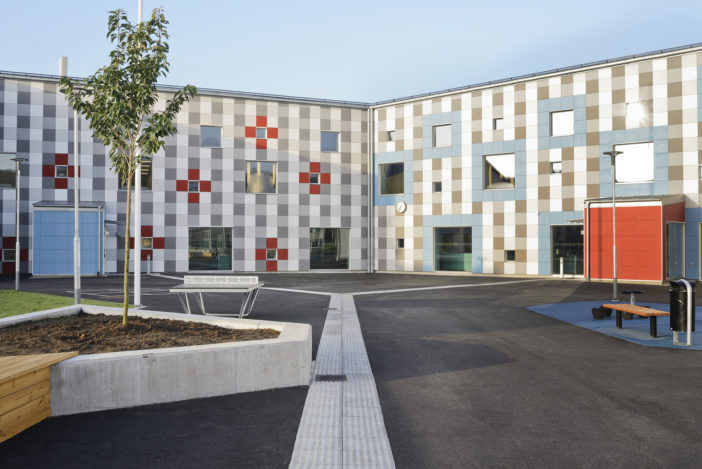 Every volume of the school is in unison with the whole building and it continues to come alive with a plaster finish and appears as individual sections. In addition to the vast facade, the interior design and the composition of spaces come alive with a multitude of bright secondary colours such as azure blue, petal pink, mauve yellow and dusky brown. These shades add a dash of playfulness to the entire school volume, which looms with creativity and learning.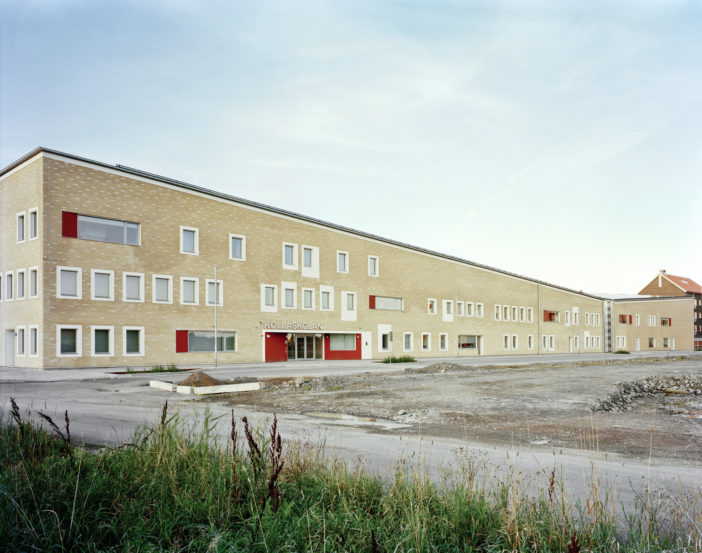 Besides this colourful palette, the spatial articulation of the interiors is vivid and beautifully illustrated on the central zone, with the addition of communal spaces like the foyer entrance, the reading, and the public hall.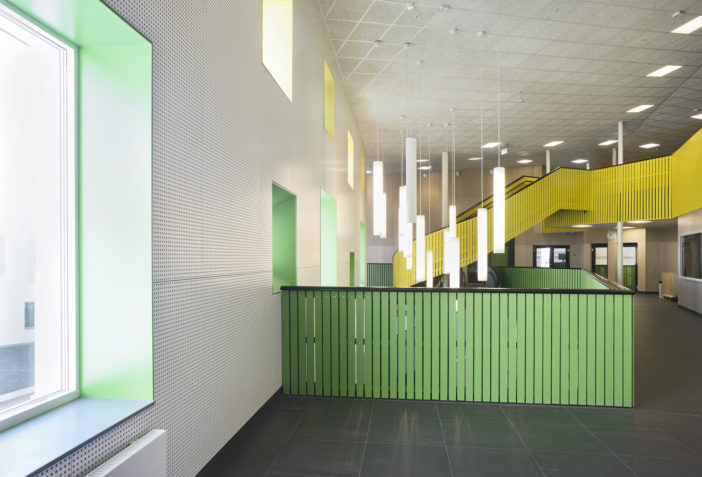 The classrooms are found in the farthest corner of the block and have enough privacy and a generous expanse of sunlight and ventilation that facilitates a comfortable environment for studying and learning.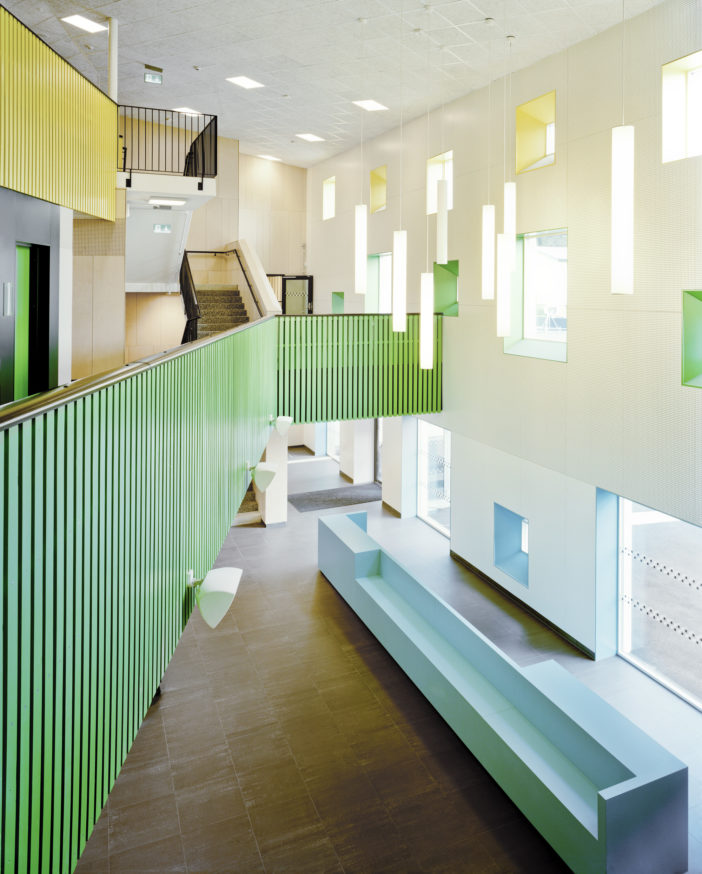 In essence, the school building employs sun-shading devices, reduced heat generators and shared energy compartments, which save energy and make the building a passive structure. A fine building, by all defined standards, it is the awakening of an improved and new design, modified with conventional passive systems.
Photos By : Mikael Olsson