Tahoe Ridge House project is a two level house located in Tahoe Donner, which is close to Lake Tahoe, California, USA. Designed by WA Design, a well famed Berkeley-based design studio, the house boasts of great architecture and classic location and offers perfect interior design ideas for a house in a snowy location.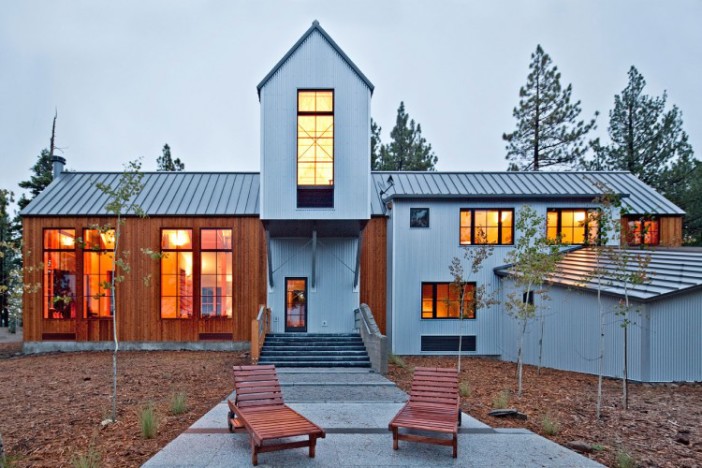 The exteriors: The design studio has mainly worked with the needs of a contemporary building in mind with elements of mining and mill buildings. The construction allows the occupants to enjoy the classic views of the Nevada Mountains and Sierra Crest, on the north and south respectively. As for the construction, the choices include Galvalume metal siding and Western Red Cedar, which is more like a tribute to the old mining buildings of the area that were known for Gold rush.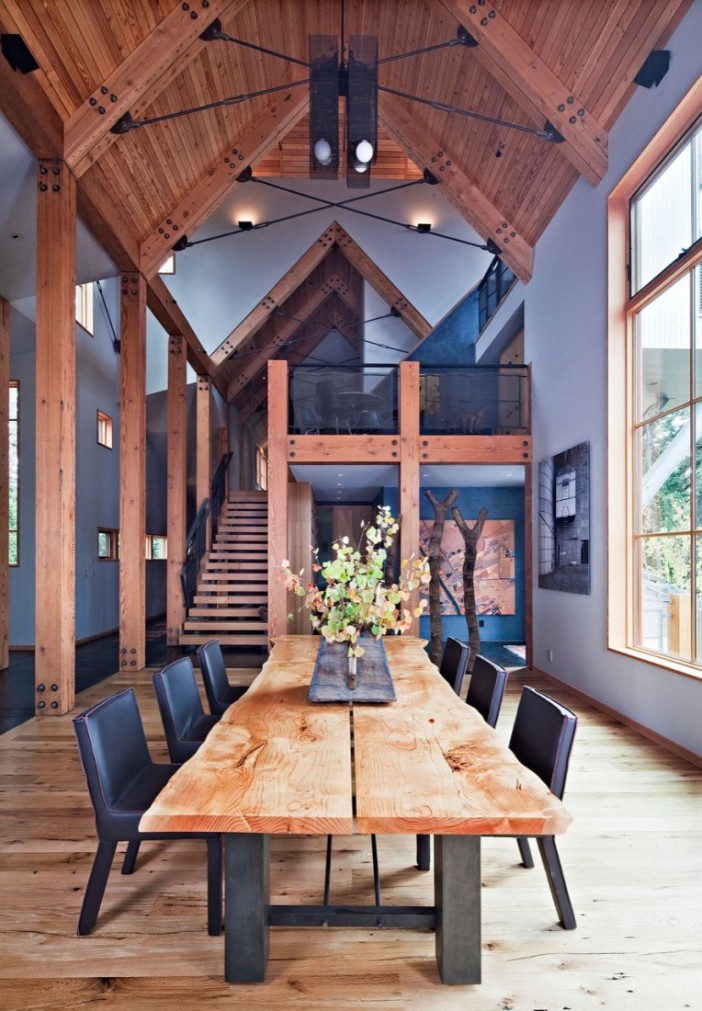 The interiors: The house makes the most of large recycled timbers for the interiors coupled with heavy metal bracketing for taking the load of snow in the winter months with ease. Also included in the interior material palette is Sierra White granite. The house has been designed in a rooted style for the mountainous site, and the use of wood in most areas and parts of the rooms brings warmth in the greatest proportions. A wooden open style staircase leads to the upper room where the bedrooms are located. The walls are designed occasionally with paintings for a very home like feeling, and there is also extensive use of rugs and carpets in most of the rooms.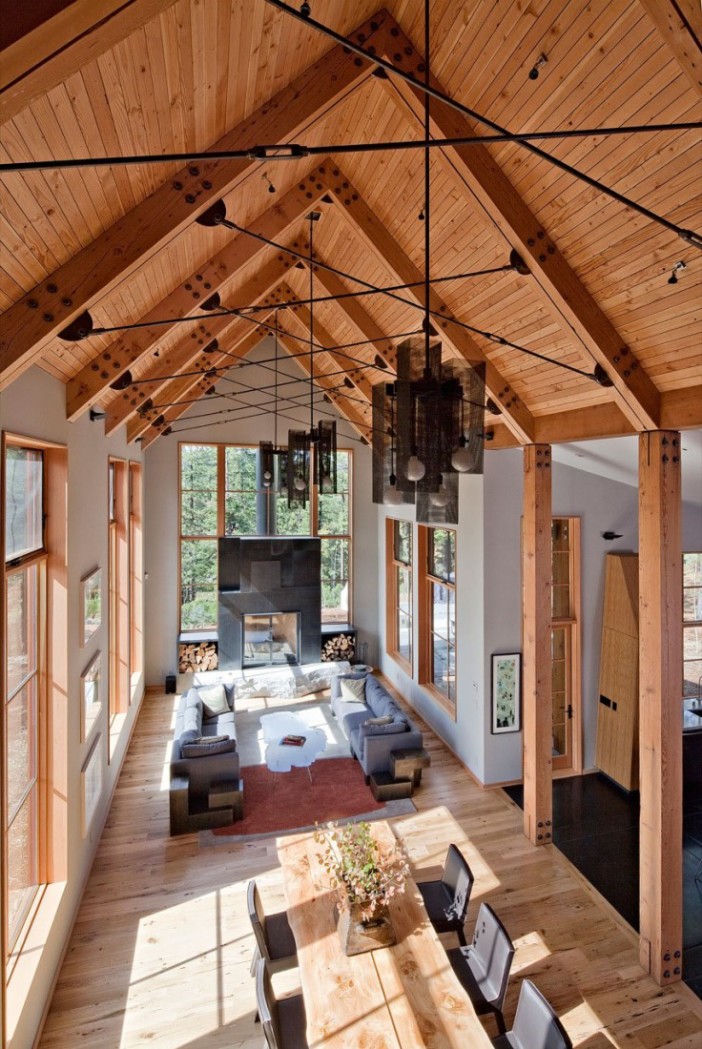 Furniture and lighting: For the lighting, the house has some side lamps, LED bulbs and suspended lights. The furniture choices are mostly in contemporary style but with a touch of the classic designing, and wood is one of the most preferred materials, mainly for the dining and kitchen area.
Photos by: WA Design