Situated about 8kms from Dungun, Terengganu in Malaysia the Tanjong Jara Resort is one of the finest resorts that one can come across. Boasting of astonishing architecture and design, the resort is surrounded by lush green forests. The resort has been designed with the royalty ideas of the Malay kings who loved to enjoy the beauty of their palaces.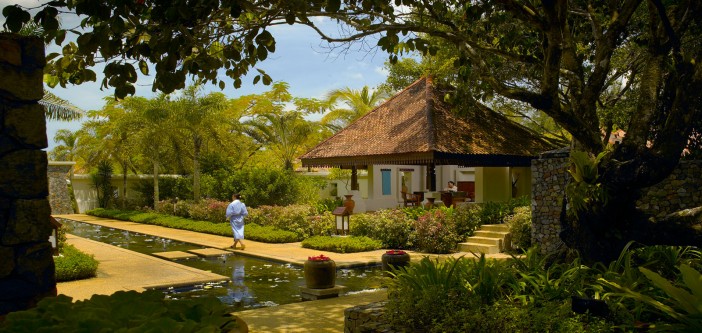 On the front side of the resort, the beauty of the sea with emerald color water is just stunning. Along the area are tall standing palm trees that enhance the beauty of the place. For those who want to check on the Malay traditions with the luxuries in place, this is the place that will somehow offer the ambience of the Malay palaces back in the 17th century. There are 99 rooms in the resort, and the services are at par with the world with a touch of Malay art of hospitality.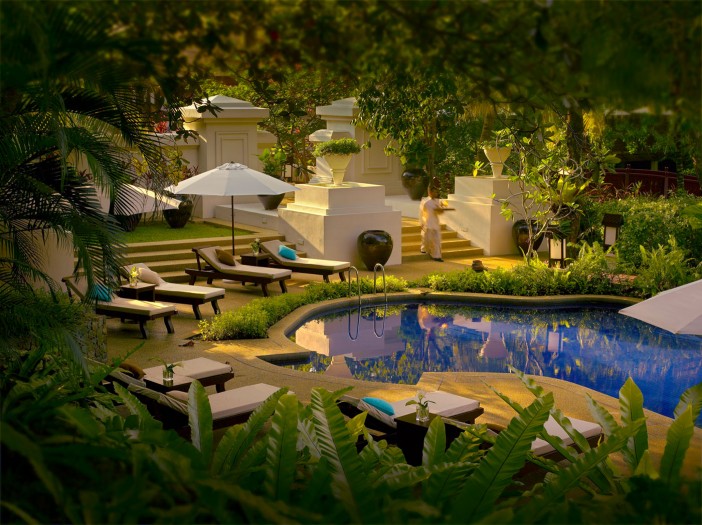 Inside the resort, one can find a swimming pool surrounded by stunning pieces of furniture and green trees. Most of the interior and exterior work is in wood, and the rooms are sprawling enough to allow all kinds of fun and leisure. The rooms feature a mix of traditional and modern pieces of furniture with maximum use of wood covered in white fabrics and upholstery.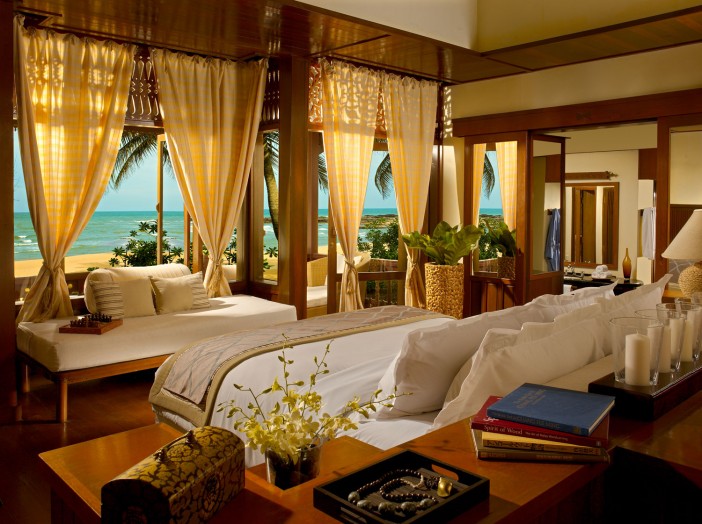 What make the resort a spectacular affair are the extreme lighting solutions, both in the interiors and exteriors, which give each room and the exteriors a glittery feeling. With candles, special lighting and chandeliers in the Malay style, the lights make the resort more beautiful as the day turns into dark. With the vast sea in front and trees to offer soothing breeze, this is a resort for art, design and rejuvenation.
Photos courtesy of Tanjong Jara Resort