Designed by Tropical Space, the Termitary House in Vietnam is a contemporary styled brick structure, which controls the entry and flow of light and air into the nooks and corners of the house. Primarily, Vietnam being a tropical country, the region presumably experiences hot days and rainy downpours all through the year round. As a result, the use of locally made burnt bricks for the entire residential structure proved to be a resourceful solution to keep hot air at bay.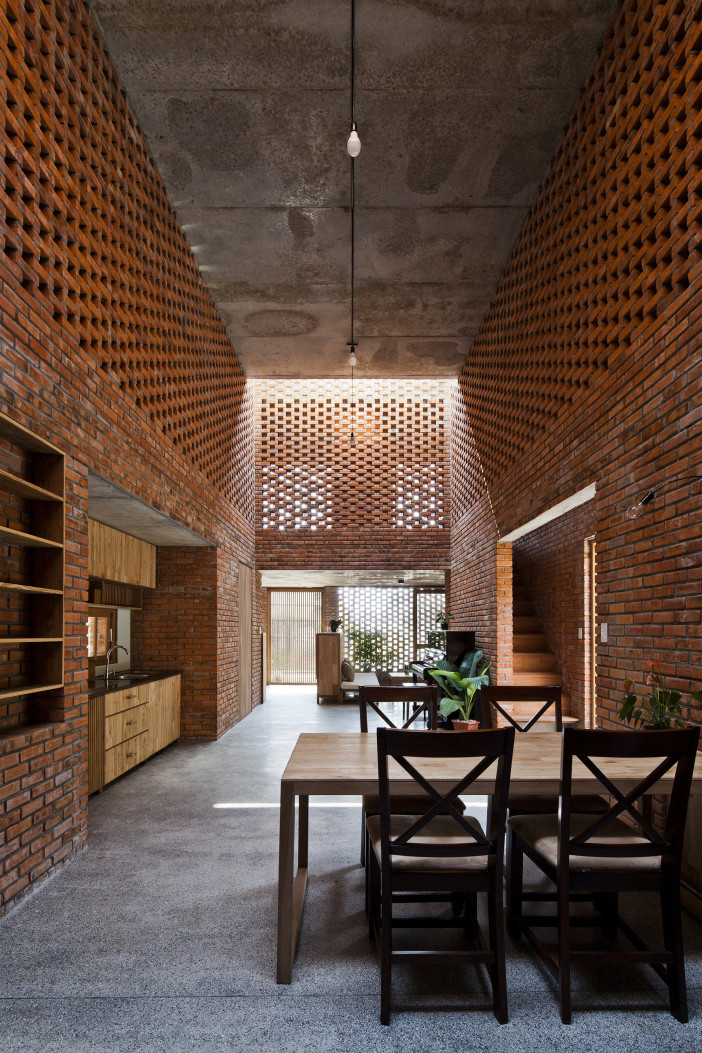 Interestingly, the burnt bricks, arranged in a two-layer method, prove to be an effective thermal insulation material, which blocks the heat and allows air to pass through the minuscule openings on the brick façade. On the inside, the house stands designed on two tiers, with the lower level encompassing of a linear open plan, which holds the living, dining, kitchen counter and an internal lounge facing an open garden.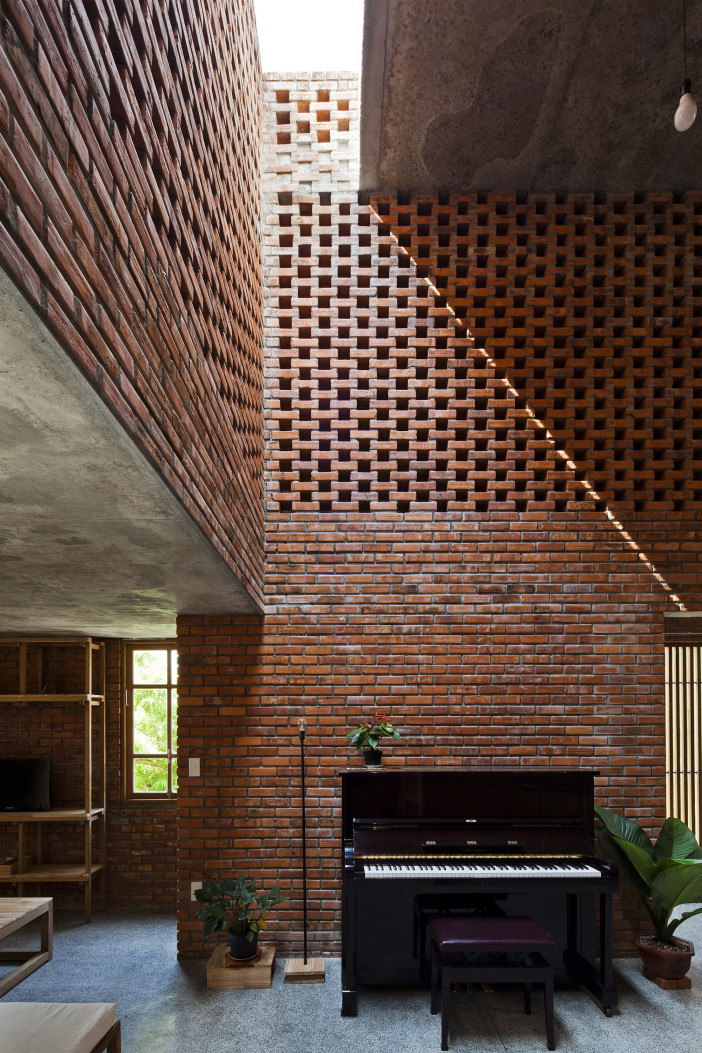 Consequently, the upper tier, accessed by means of a wooden staircase, leads the way to the private areas and a study room. Each of these rooms, built with burnt bricks as an external skin, has punctuated openings, which allow them to see through the space and feel connected to the house as a whole.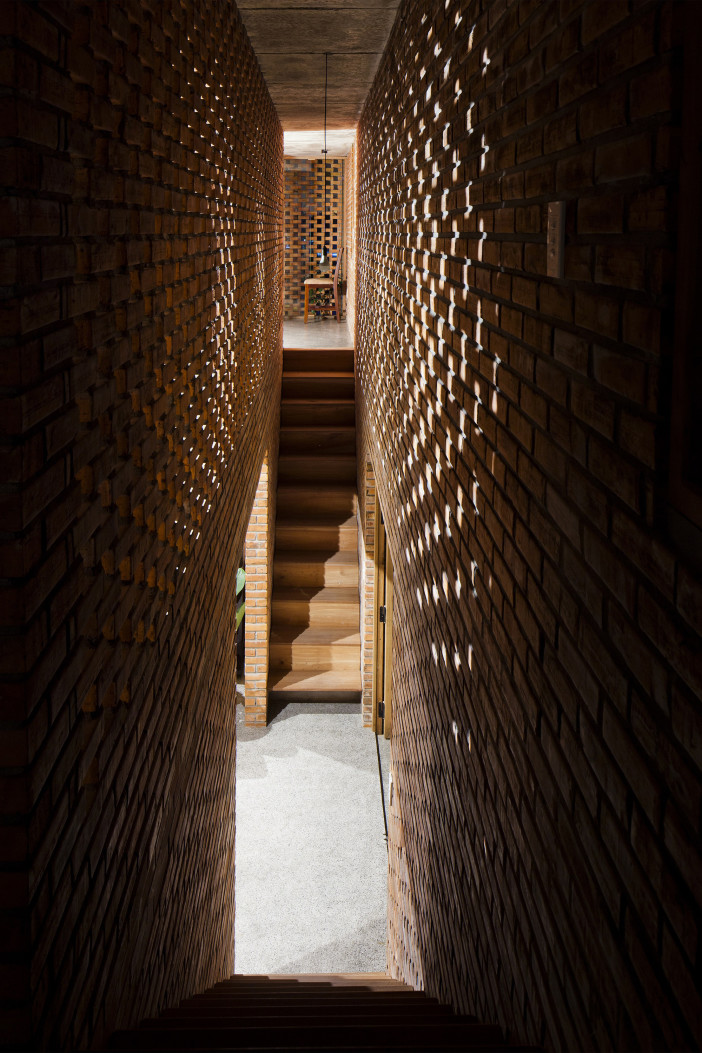 Likewise, the use of materials such as burnt bricks for the walls, exposed concrete surfaces for the ceiling, and marble-chipped tiles for the flooring create a subtle and unobtrusive ambience for the house. Conversely, the flow of light and air stands ingeniously devised by the effective planning of the house and the laying of bricks for the external façade.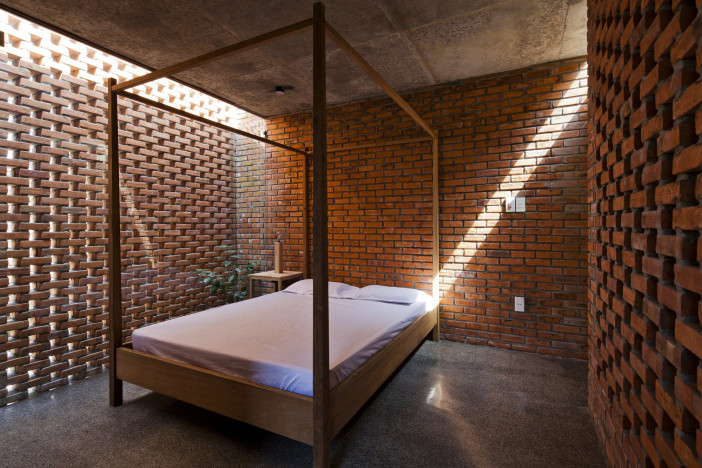 In addition, the reclaimed timber from the existing house stands used for the carpentry and furniture work by the architect, thus reducing the cost graph by a significant number. In essence, the house functions as a multidisciplinary structure, which promotes the effective use of ordinary materials like brick and concrete to a higher level and is an inspiration to all those looking for sustainable design ideas for their homes.
Photos By: Hiroyuki Oki