A charred and worn out façade welcomes diners to the Tessa restaurant, designed by Bates Masi Architects in the streets of Manhattan, USA. The design reflects the strong character of the urban landscape of the region, by using uncoated and rusted materials, which create the unique identity to the restaurant offering innovative design ideas to the onlookers.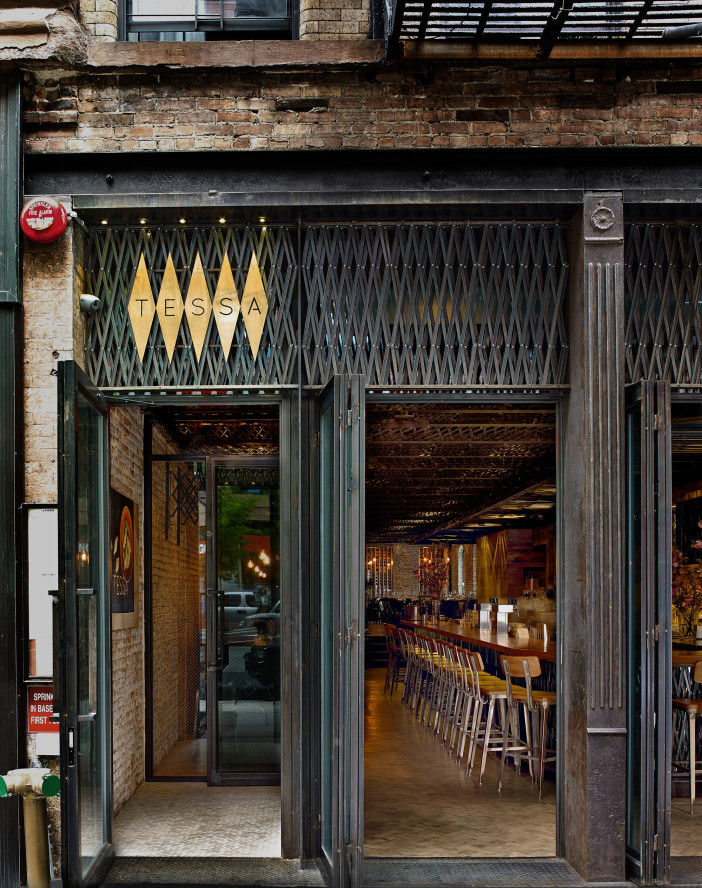 Moreover, the strong impression of the usage of materials brings an undulated vision to the entire restaurant. It is also about blending different intensities brought by the texture and tone of the materials, which dictate the décor of the space. In particular, a great deal of time stands duly spent over the choice of materials and the way of its incorporation to the design over a layered ensemble.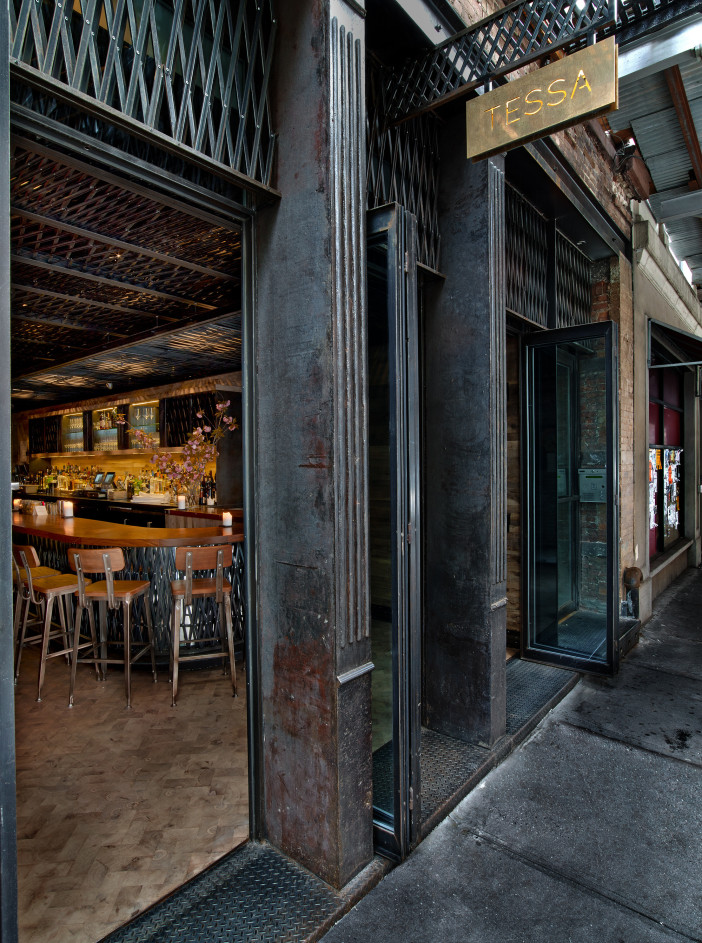 Interestingly, the use of wrought iron for the entrance door renders an old and antique appearance to the frontal elevation, thus making the space look familiar with the surrounding facades of the street. Likewise, the use of semi plastered brick walls for the décor portrays a subtle and tranquil ambience, which in turn improves the quality of space for an informal banquet.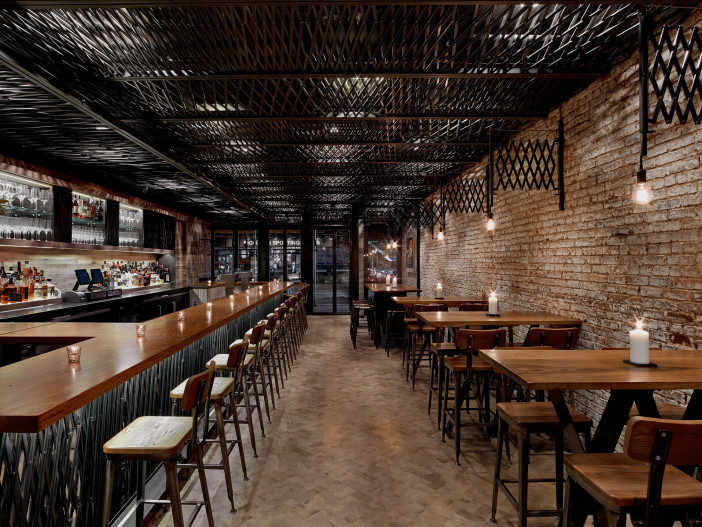 Likewise, the entry of lights through the rhombus shaped gates bounce off symmetrical shapes over the walls, which create an interesting pattern during the day. Conversely, the exposure of brick walls through the gates gives away vivid visuals, which attract the passer-by to the restaurant.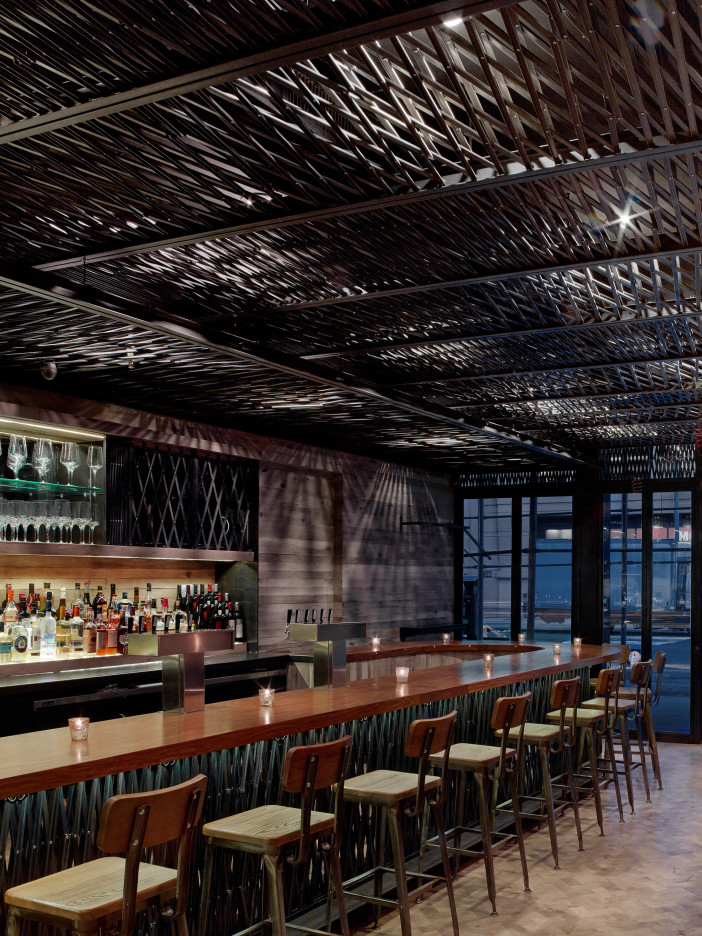 Even, the seating arrangements complement the minimal detailing exposed over the walls, ceiling and serving counter. Alternatively, the use of criss-cross pattern in a parquet floor generates a vintage classic feel to the restaurant. The hanging of the lanterns, the grey tones of the gates, the classic oak finish to the tables and chairs, with the long and narrow serving counter, complete the picture with a touch of elegance and flair.
Photos By: Eric Laignel