Home Architecture
The Attic Apartment Bled designed by Arhitektura d.o.o. in Slovenia is a family holiday home for a client, in a traditional villa. With the layout of the house, being cross-shaped, the central portion of the house lacks sunlight and due to its criss-cross orientation, there is inefficient usage of space and reduced living areas for the family. It was a major design consideration that affected the whole layout of the house. The architects decided to stick with the original layout, but introduced a creative approach through which a 12-metre external lighting source runs from one end of the wall to the other end that sheds light onto the living, kitchen and dining areas of the home.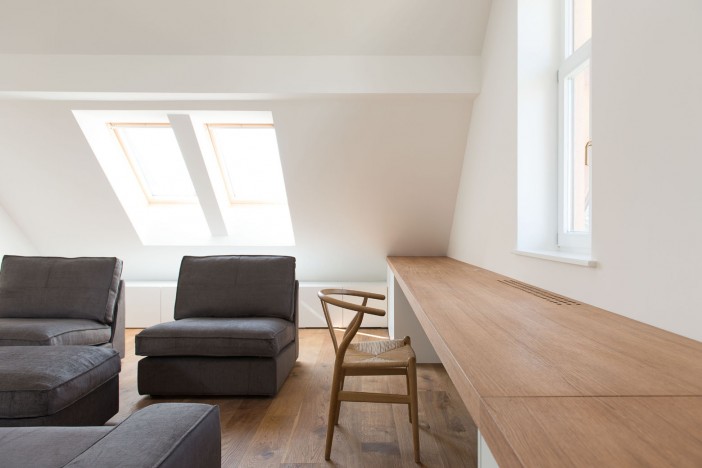 The advantage of using this lighting system is that it operates in separate sections, where each area of the house can be illuminated whilst the other spaces are not in use. Other ways of increasing the usability area of the family was to orient the living, kitchen and dining in a straight line, leaving the left and right wings for the children's bedroom and a family bedroom. To make the space look larger and bright, open plan was incorporated, where the central space was occupied by the kitchen and dining with formal living room at one end, and family seating lounge at the other end. It envisioned openness, inside the house, thus connecting all spaces together.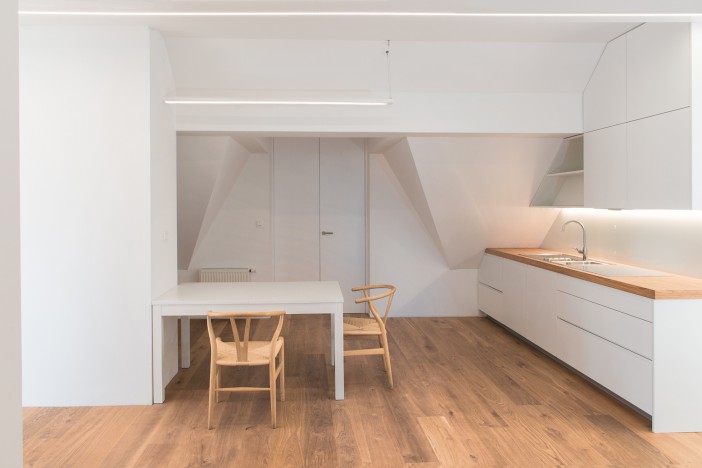 At the attic, a reading lounge is designed which overlooks the living area and creates a comfortable, cosy area around the home. It is an interesting apartment, which sparks of creativity where a few minor changes have altered the look and feel of the house. At present, the apartment looks organized with neat compartmentalized storage's and customized built wooden casework that gives a flattened look to the home. A clear and viable approach, the home, is instinctively built on optimizing the existing plan and is perfect in every way as a holiday home.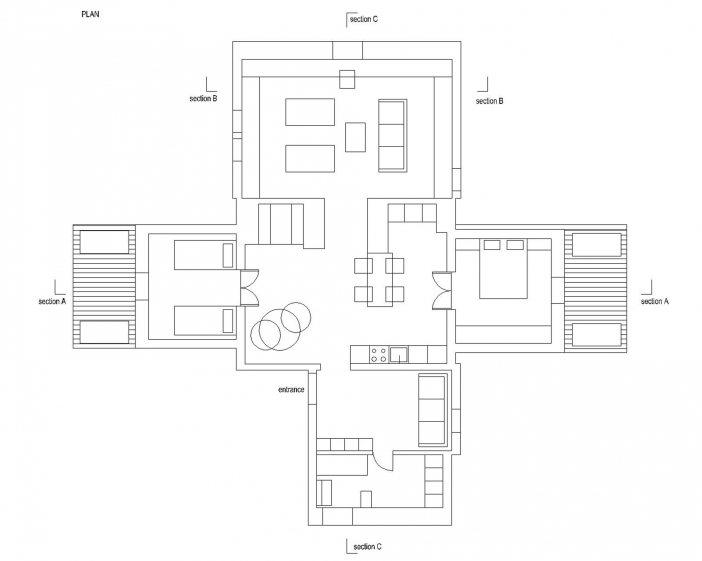 Photos By: Jure Goršič