Modern House Architecture
The Azuchi House designed by ALTS Design Office in Japan is a home with many a bigger constraints in interior and exterior design with regards to space. In a challenging design, the architect has decided to explore the possibilities of playing within the given space, thus stretching the limitations of the home to a new benchmark. To start with, the carpet area of the house was less and clearly lacked openness and was very much indoor oriented. The architect had to break all of these constraints by designing a house that makes the space look larger opened to the external surroundings and connects with other spaces in the home.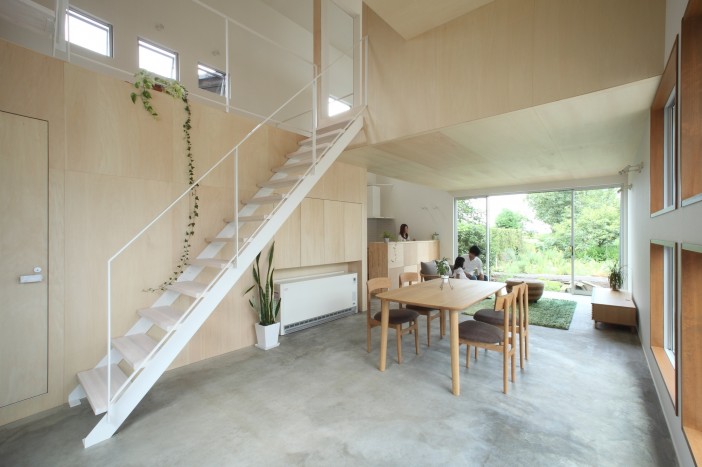 Being designed as a two-storey home, with a loft has its own advantages, where space seems to be scarce, and it requires more than creativity to open up the house to its exteriors. At the ground floor, open plan layout eliminates the need for a separate kitchen, which is right behind the living lounge. The hall in the ground floor is rectangular with boxed openings on the sides and the longer facade of the wall. It helps in envisioning a larger space and makes the exteriors a part of the interiors.
Above the ground floor, double ceiling is provided for the kitchen and at the rear end of the living hall, whilst the remaining spaces are designed to be the bedrooms. Beneath the staircase, near the hall is a common bathroom with washroom that doubles as a powder room. Another additional opening is made through the wooden wall to let in light and air on the upper floor. In order to create more space, a loft above was conveniently designed to hold another bedroom with a study. All of these spaces were designed to be well lit, airy and connected to each of the other spaces in a harmonious manner. The house did get past the limitations and showcases the ideology of transforming smaller spaces into comfortable homes.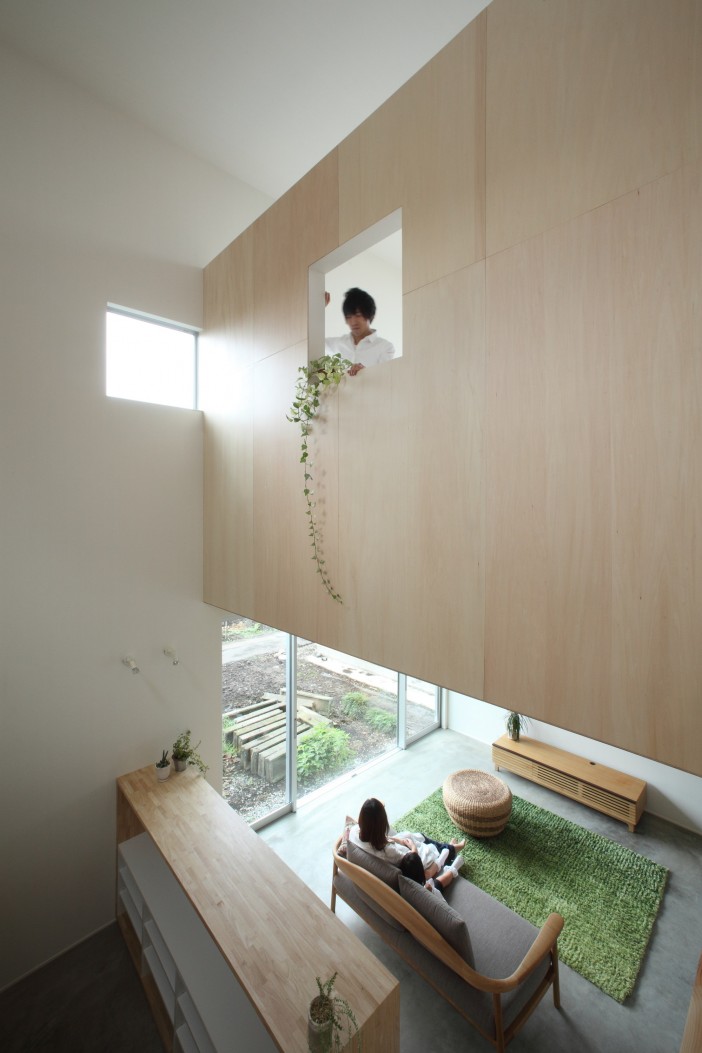 Photos Courtesy of ALTS Design Office