The Brown Residence was designed by Lake|Flato Architects, which is a well-known design studio based out of San Antonio. Completed in the year 2009, this house is located in Scottsdale, Arizona, USA as a home for a single family with some notable exterior design ideas.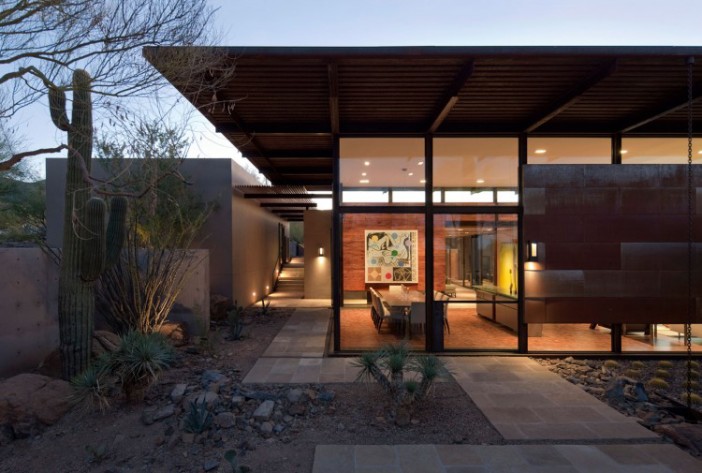 The exteriors: The house is located inside a golf community, but that doesn't stop the owners to enjoy the spectacular desert views, thanks to the perfect architecture. The rooms, each of them, open to the views with ease without any bothering about the homes around. The construction material is mainly concrete with vast expanses of glass for most of the common living spaces for airing, views and ventilation. Scanty trees common in desert areas, extended open areas in the outdoors and a swimming pool make it possible to enjoy the outdoors.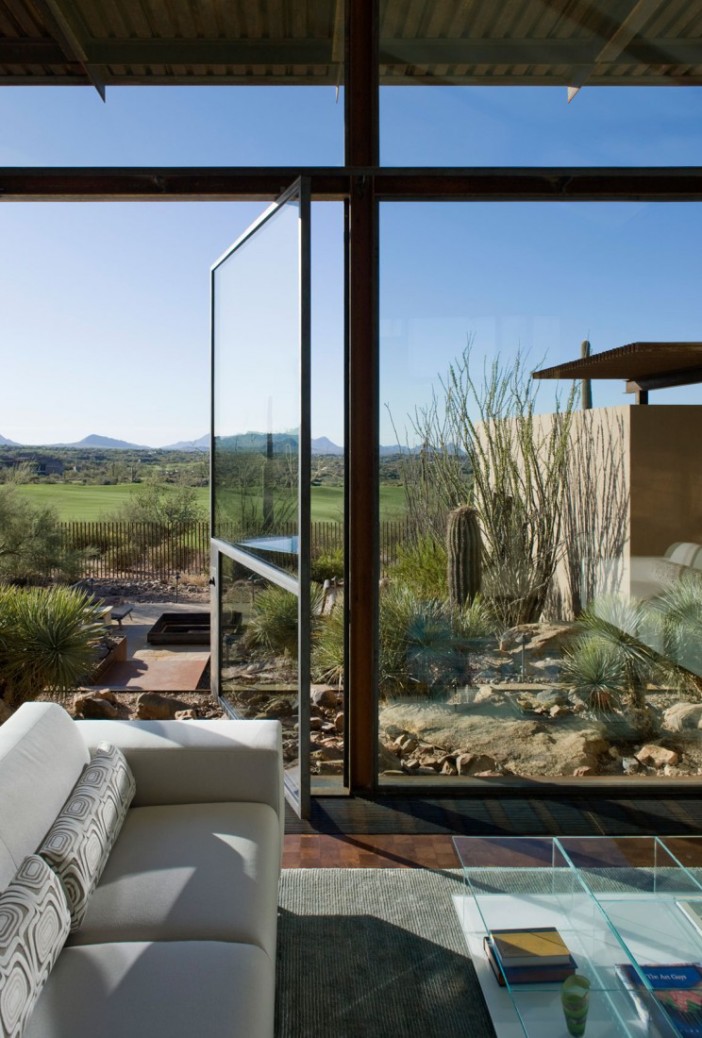 The interiors: This house is all about contemporary living with a connection to the exteriors. The living areas have wooden flooring, while the rest of rooms are designed in concrete. Walls are either plastered, but there are portions along the walls and ceilings that are designed in wood for having a basic theme. The kitchen cabinets and drawers are designed in wood in a much lighter finish.  Most of the walls have been decorated with large pieces of paintings that are in the modern style.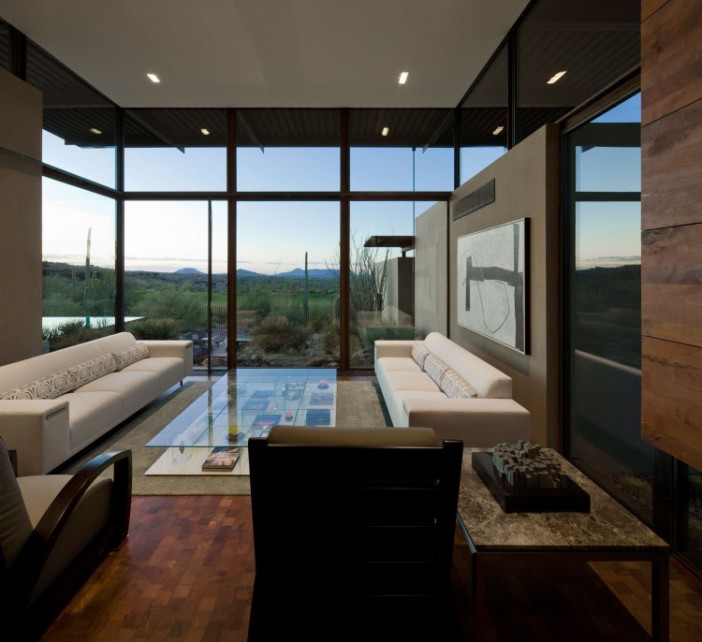 Furniture and lighting: While there are a lot of storage areas fixed in wood, the house blends a range of contemporary sofas, chairs and dining sets matched rightly with accented furniture. For the lighting, the choices are mainly in small lights and LEDs used on the ceilings for a soft touch.
A modern home, boasting of great interior decoration ideas, with the right use of plot and other essential elements!
Photos by: Timmerman Photography