Burning Tree Residence is located close to Bethesda, Maryland and has been designed by popular designer David Jameson. Situated close to heavily wooded site, the house has been designed in harmony with the environment and spreads over an area of 3,800 square foot.
The exteriors: Designers had a decent stock material sizes and wood roof trusses, which they needed to work on. The main architecture of the house takes inspiration from the need for abundant lighting and visual continuity within the rooms. Making the most of sustainable designing, the house features roof designed of recycled tires and has extensive use of certified wood and low VOC paint. Using large panels and grid style glass designs for most of the rooms, the house has best levels of ventilation, lighting and airing.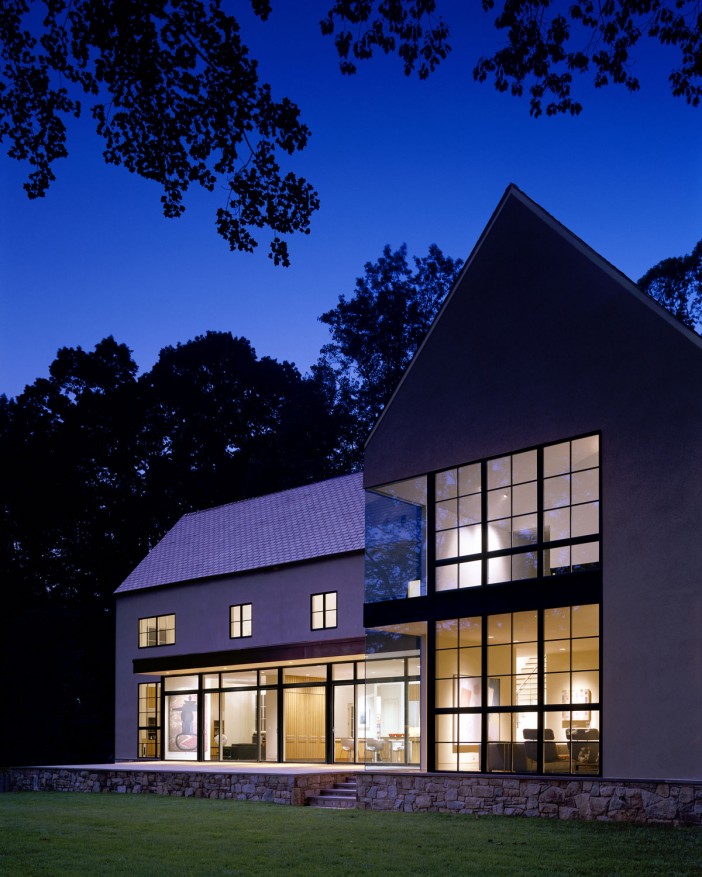 The interiors: The design studio has worked extensively with wood for most of the interiors, with comprehensively used wooden planks for all rooms on concrete floors. A lot of floor space has been left vacant, keeping the flow of views unrestricted and in style. The staircase leading to the upper level is designed in concrete with wooden steps, while most of the walls are designed in white for matching the black beams of the glass walls.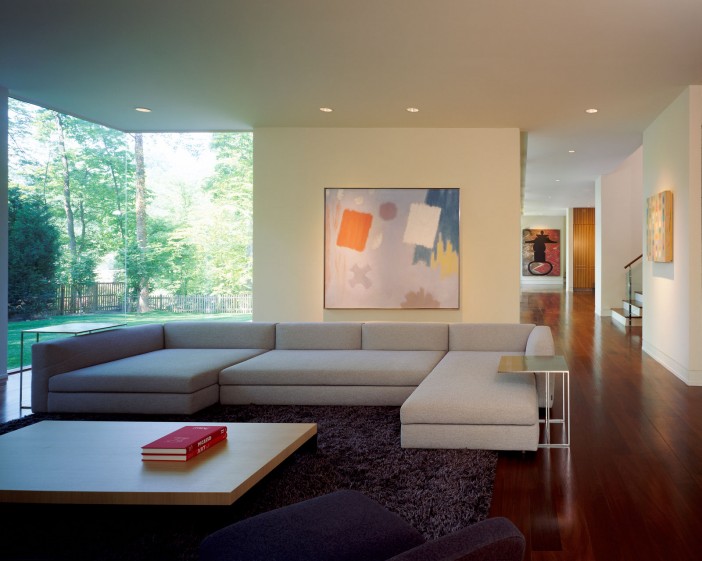 Furniture and Lighting: Living spaces and upper levels of the house have high end sophisticated furniture with contemporary looks and designs. The use of colored furniture in red and blue brings varied layers to the interiors in combination with the beautiful paintings all around. For lighting, LED lights on ceilings have been used in most rooms with occasional use of source lighting for cabinets and small areas. Stunningly simple and elegant!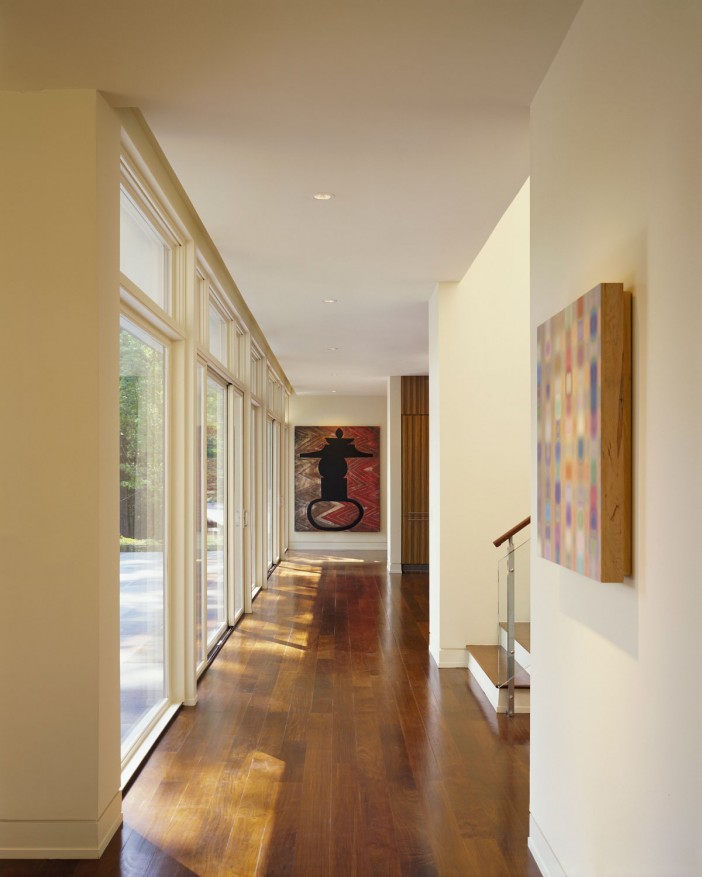 Photos by: Hoachlander Davis Photography