The CG House is located in the commercial suburb of Monterrey, Mexico and was completed by GLR Arquitectos, a popular design studio based in Monterrey. This modern home spreads on an area of 17,250 sq. ft and is close to the Sierra Madre Mountains.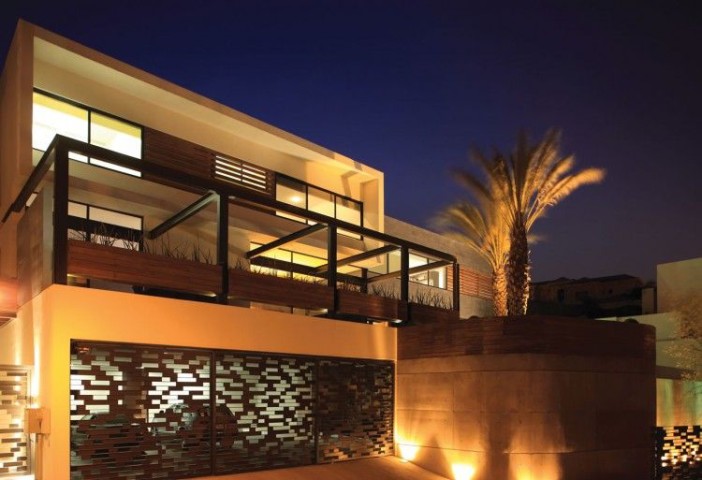 The exteriors: The house is located on a steep slope, but the design studio has used the place to the best possible extent, in spite of many hindrances in design. The design actually helped the studio to make the most of the views of the city of Monterrey. Two massive oak trees ensure privacy on the entrance and swimming pool. Using a concrete wall, the garden areas and swimming pool have been enclosed in the site. The wall comes designed in blend of materials like steel, black volcanic stone, IPE wood and white stucco.
The interiors: The interiors of the house, offering some wonderful interior design ideas, can be reached through an exterior granite staircase, which leads to the dark oak door with an astounding height of 12 feet. All the rooms, including the living family rooms, come with large and extended windows that ensure the light comes to the deepest corners and there is connect with the outdoors. The house also opens to the second garden, which is located on the top point of the site.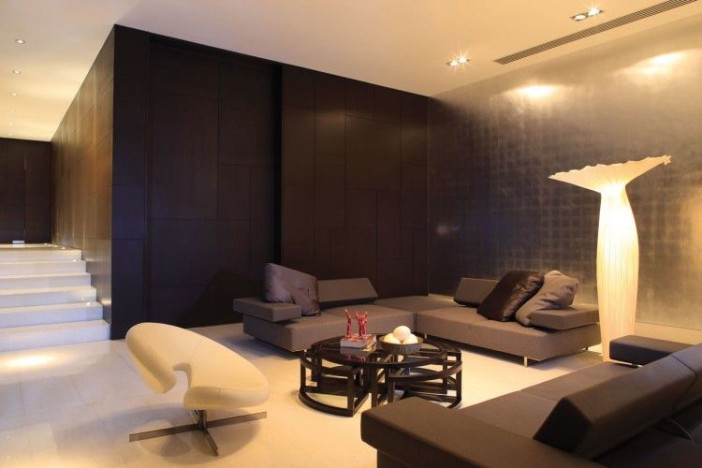 Furniture and lighting: Some of the most expensive contemporary range of furniture has been used all through the rooms, adding accents and style at every corner boasting of incredible living room furniture ideas. The house also includes smart lighting solutions that include soft lighting, LED dinky lights, unique pendant lights, and free standing lights for walls intended for setting moods. The house is one of the finest examples of stunning architecture and luxurious living.
Photos by: Jorge Taboada