The Clunty House (beautiful house in Singapore), The Cluny House is one of the master projects of famous design studio Guz Architects. Planned from the scratch, the house is a fine blend of stylish designs and technology combined with luxury. The sustainable design of the house comes from Photovoltaic cells, which have been combined with solar water heaters, to offer a perfect cooling option for the house. The entire design reduces the use of energy and gives more option for cross ventilation.
The exteriors: This eye-catching home has surprisingly green exteriors, designed for sustainable living. The house has large roof gardens with irrigation tanks that are meant for rainwater harvesting. For adding more value to the environment around, the house uses recycled teak along with artificial timber for natural heating. The water court in the center is the main attraction of the house and is surrounded with lush plants.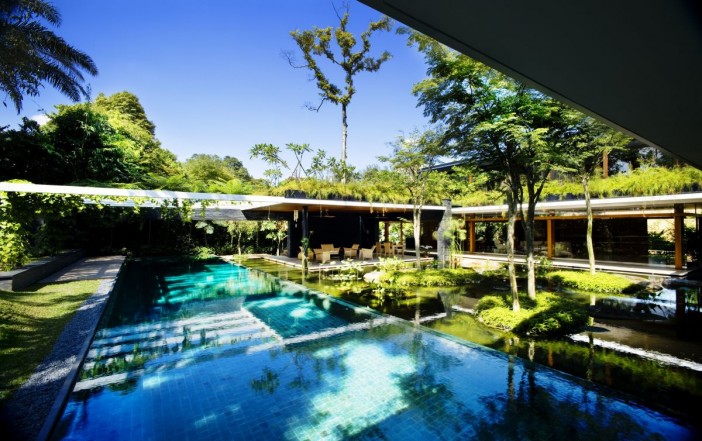 The interiors: Photovoltaic cells and high end security system give the house a very modern feeling without tampering with the nature. The interiors are a fine balance and works with green exteriors by every possible way. Rather than having too many colors, the interior work is mostly about the use of wood and white walls, used in poise for most of the things. The public living spaces are large and allow a lot of light combined with glimpses of the beautiful garden outside. While wood has been used in portion of the walls and for the beams, the flooring is mostly in marble.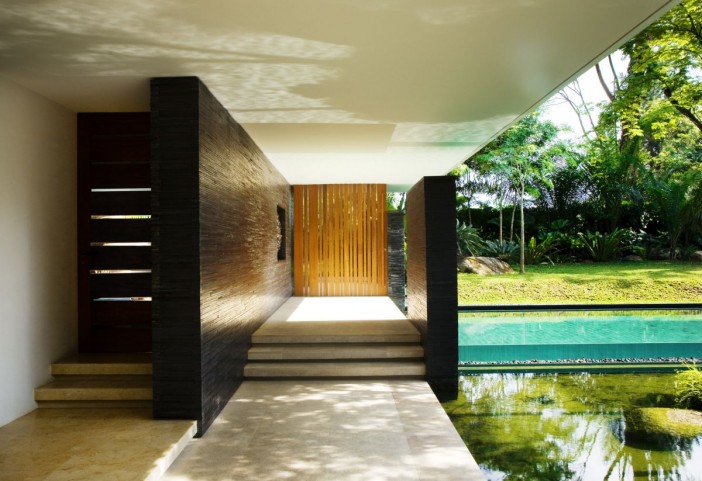 Lighting and Furniture: Inside the home, the furniture elements are mostly in the contemporary style with mixed elements like soft fabrics, while the exterior furniture is mostly in eco-green materials. As for the lighting, the designers have worked on source lighting along with colorful lamps for giving different moods to each room.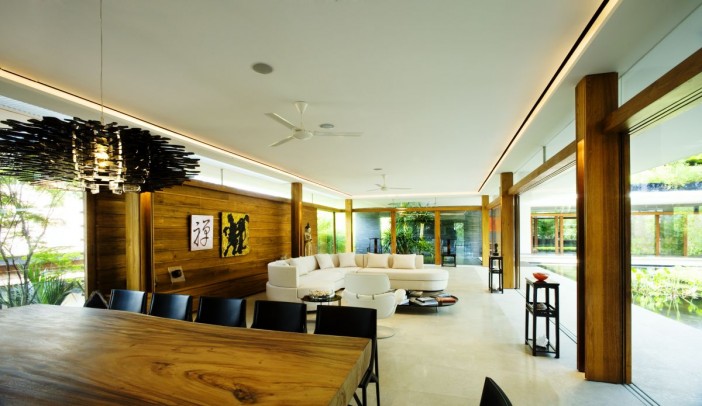 Photos by: Patrick Bingham Hall