Blue is known to be one of the calming colors, while green is associated with goodness for the eyes. Together, both the colors make for a striking combination, and there is so much to experiment with the combo. What is important here is the use of both tones in balance, without being too much into flat tones. Check how you can combine these two classic shades for your home with unique ideas for every room.
Blue and green for the bed: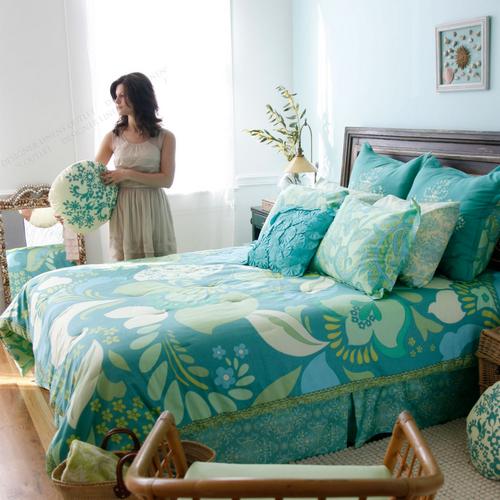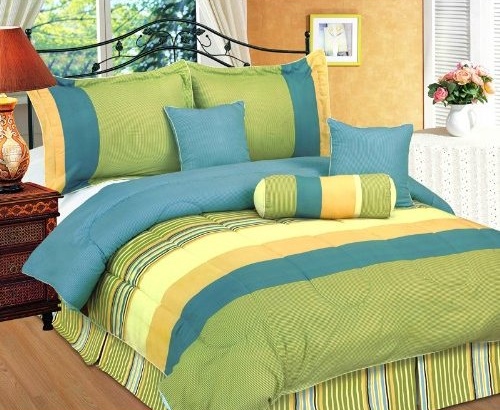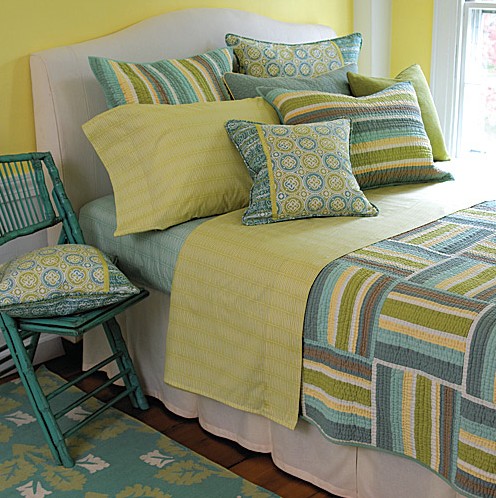 If you are not keen on changing the rest of the interior, it is best to add the colors to the bed linen. While geometrical shapes are good to choose, think ahead with the mixed patterns. On a simple green bed-cover, you can add a few blue cushions of visa-versa for some essential balance and tuning. Of course, there are collections that combine blue and green with white for a complete set of cushions, duvets, comforters, bed linens and pillows.
Blue and green for the curtains: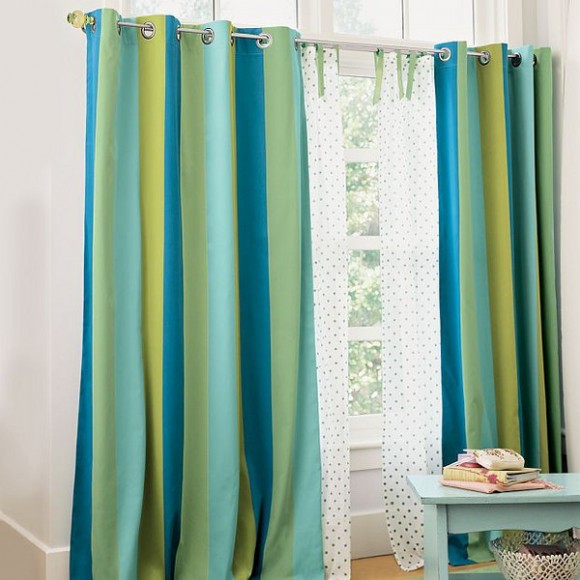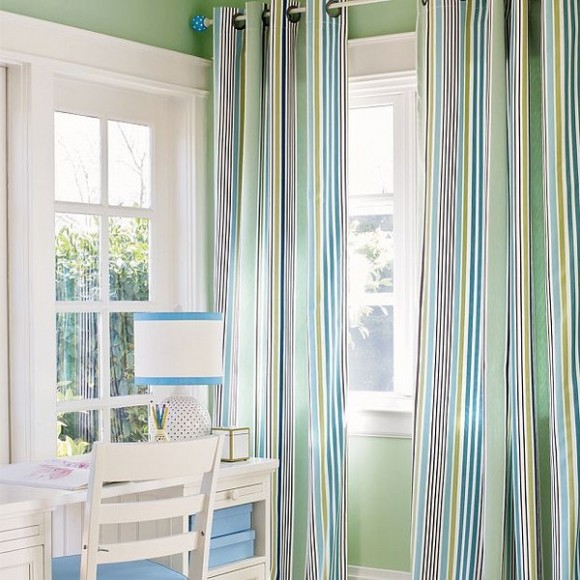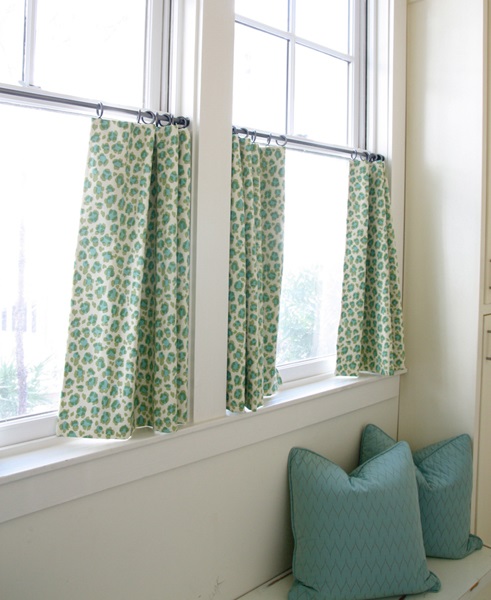 Curtains are probably the largest pieces of fabrics we have in our homes, and creating a theme in green and blue is easiest with changing the curtains. You can find mixed prints fabrics in both colors combined with white or can choose two set of air curtains in the two different colors. The idea is to make a note of the rest of the interiors and balance the shades. If you have bright themed interiors, look for brighter shades of both colors and vice versa.
Blue and green for the carpets and rugs: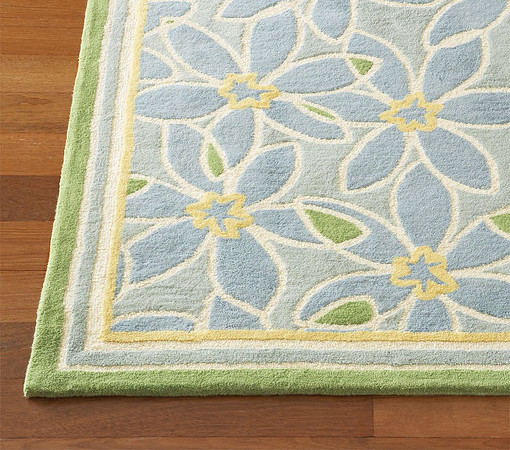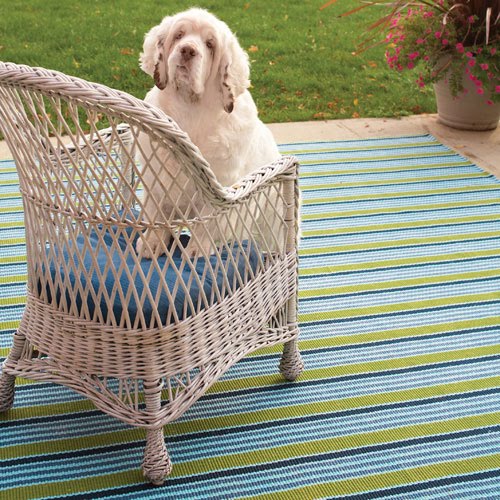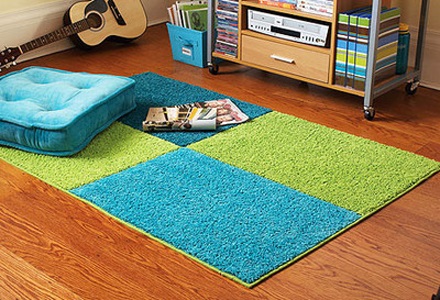 For homes that have a wooden floor, blue and green make a striking combination for the floor with carpets and rugs. The carpets can be in striped pattern or block prints- the choice is yours, but steer clear of those styles where the colors are differentiated. A hint of white and yellow can work good, provided not in huge proportion.
Blue and green for smaller things: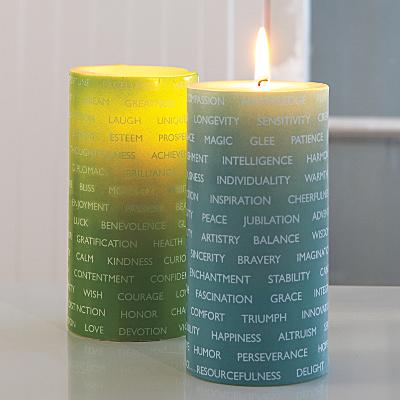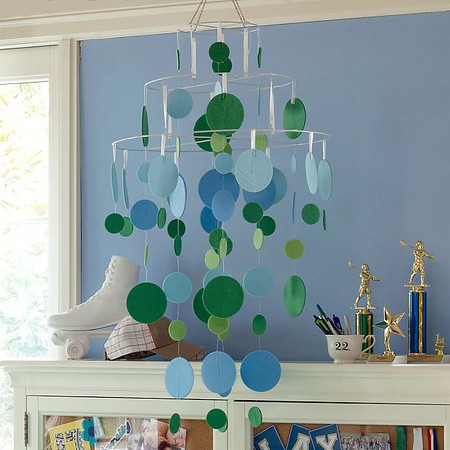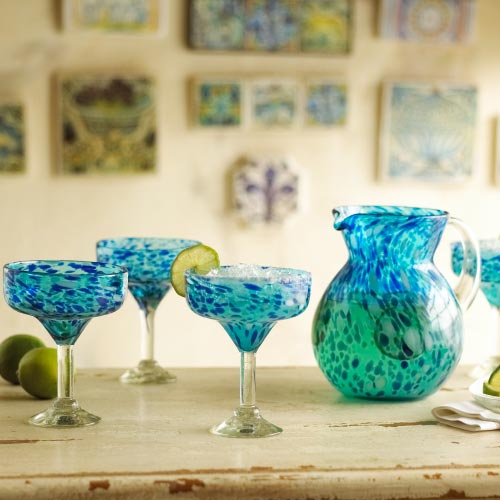 This is where you can strike gold with the soothing elements of blue and green. If you have already made a choice of the curtains, there are small things that can help you set a theme. Think of all possible themes, right from candles, table cloths, and wind chimes to more solid choices like crockery, tableware and dinnerware. Also you have an option for the light fittings and other decorative lights that can come in these colors to be used occasionally for creating a theme.
Blue and green for the walls: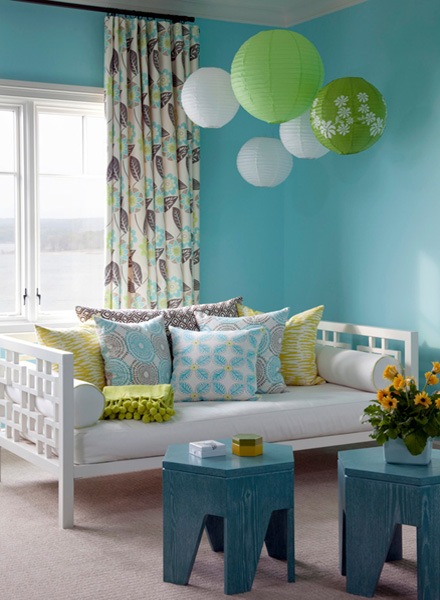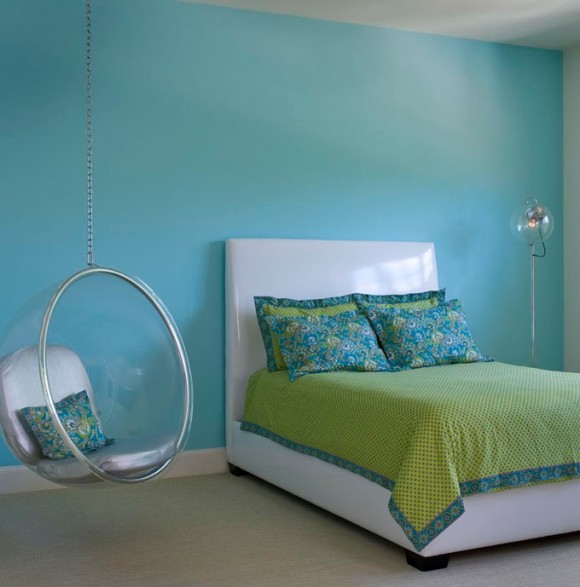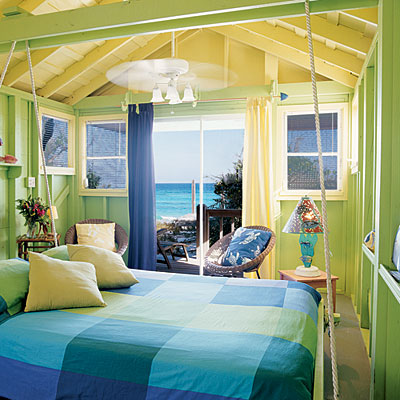 Choosing blue and green for the walls is possible when you are looking forward to revamp the entire house. Walls divert and demand attention, and therefore, the rest of the home should be minimalistic in design with use of white or black for the most of the theme. The use of other colors should be restricted for avoiding too much of confusion within the interior.