If you like to look out of the box then look into The Cube Room designed by a Fabian Gatermann, a German Based Designer and Artist. His award winning design has emerged as a true winner because of the theme, vision and the tasteful contemporary outlook. This room is not just any bedroom with a an outer view but also an interior that will keep you engaged and make you feel proud for being a part of it.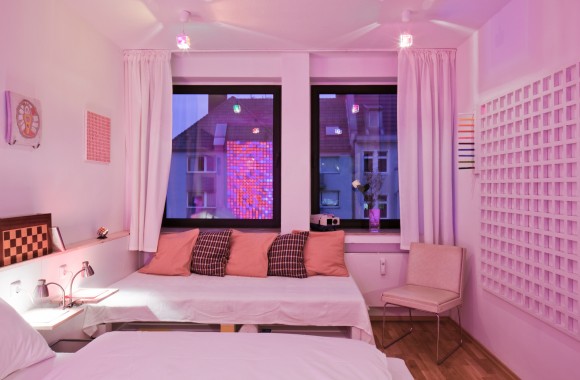 With ever soaring dreams and never ending imaginations emerges a design concept that is so innovative and unique in its approach. The Cube Room is a concept room by the German Designer Fabian Gatermann. It's not just an eye catching, spell binding design but equally purposeful. The concept is based on color cubes that lead the way thru the whole design. The cube room is located in a design hostel called Die Wohngemeinschaft in Cologne, Germany.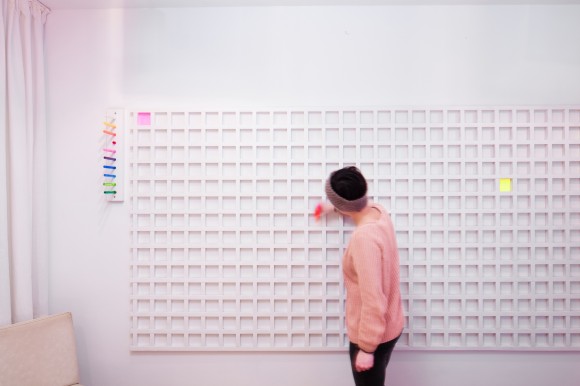 Created for over 400 guests, the Art Matrix is one genius focal point that boasts of an intelligent and thoughtful design. The matrix comes with assorted colors and each guest of the cube room will color one cube canvas with the color of their choice. Each guest from different part of the world will create an abstract art. The idea behind is to unite people from different corners and connect them though the cube room. Who wouldn't want to be a part of this!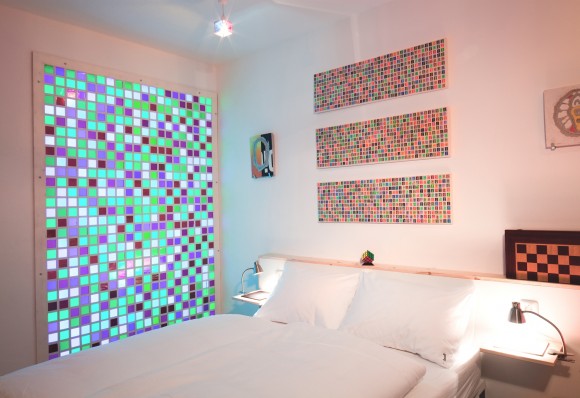 Technology has evolved manifolds and yet succeeds to surprise with endless inventive concepts; the LED Slight Box by Fabian Gatermann is one such revelation. Made out of colored layered middle-format slides, it is lighted by LED technology and the box is fully controlled by touch remote. You user can create an ambience by choosing the light atmosphere as per your mood. The Box is also available as a Light Curtain and comes in various sizes and shapes, fitting to any given room specification and situation.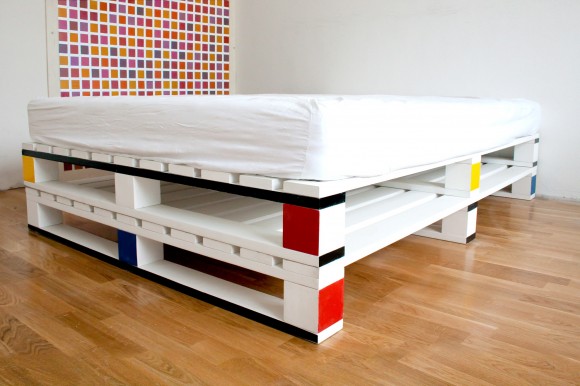 Here's one more addition to the contemporary bandwagon of beds, The Modern Bed in the cube room has the look of a Color Palette. It is made out of beech wood and is flexible through integrated rubber bearing. With this feature the bed has already integrated the slatted frame. There's plenty of storage under bed and the design is apt for any bedroom be it a kid, teenager or adult.