The DNA House designed by BLAF Architecten in Belgium is a 2-storey house with a brick facade on the exterior and timber frame box on the interior. It was a project based on the ideals of traditional architecture, but twisted with a modernist design. The concept was to evolve a house that stands resembled the surroundings, and the use of bricks came across as an intelligent choice. With the overall exterior structure built using bricks, the cross-shaped layout of the plan began to take shape for the interior design of the house.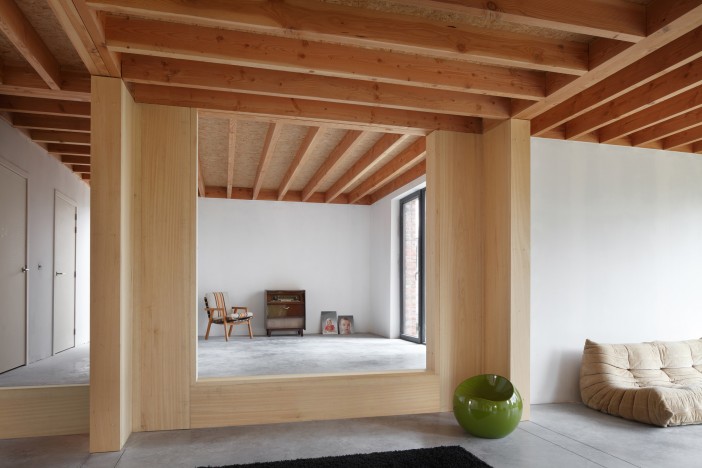 Two different layers enveloped the house, brick walls on the exterior whilst timber frame construction was carried out in the interiors. It helped with the thought that the internal layer does not have to comply with the external facade. They are bound to change with time, without disturbing the external brick wall. On the inside, the brick wall is seen through the interiors, where one box of the cross is used as a patio. The remaining space is occupied by the family, with a central living and dining space that forms the core of the house.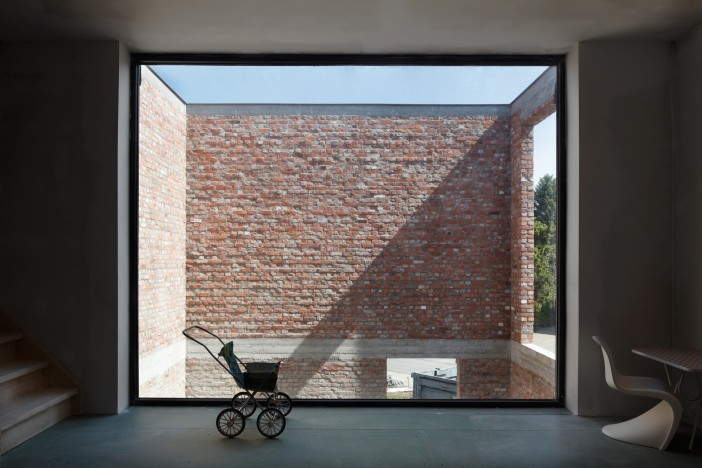 On either of the two rear boxes, the kitchen and a study room is designed along with a washroom and cloakroom near the entrance. The stair leading to the second floor is designed to hold the master bedroom and the children's bedroom with in-built closets. Moreover, the central core area of the house is left with a double ceiling height, so as to enhance the circulation of air and light. A flat roof with double glazing windows on the brick facades illuminates the spaces in between, particularly the nooks and corners of the house. It is definitely an intelligent design with creativity that brings the spotlight on the DNA house.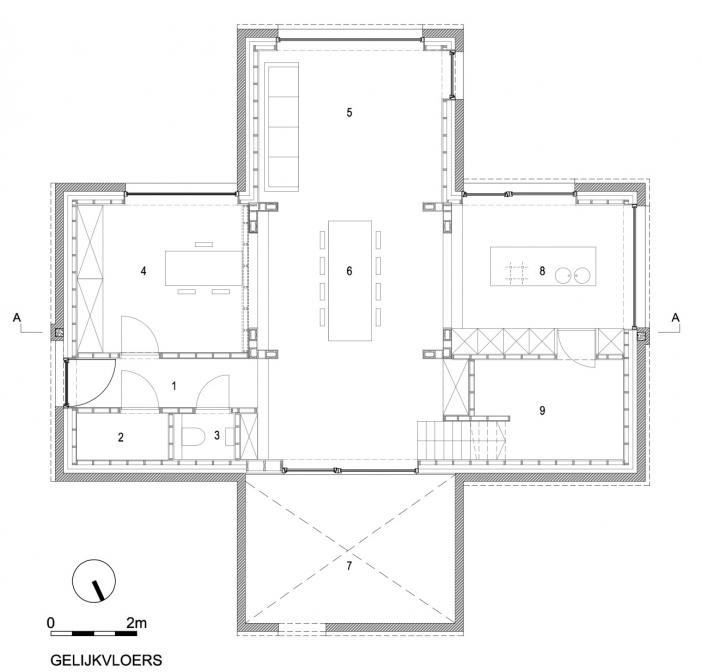 Photos by: Stijn Bollaert