Thinking of black and white, one can instantly think of contrast and beauty. Although modern homes are used to the idea of using colors for creating layers in the interiors, the use of black and white remains a classic. Used exceptionally in traditional homes, there is something to the combination of both colors that bring class in the spaces. Here is a quick take in how you can use the contemporary black and white theme for the interiors.
For the living room:
Choosing black and white for the living room is large dependent to the extent you want to revamp the entire space. If you are willing to change the colors of the wall, sticking to white for the walls is the best way to start. You can look for furniture that comes in a black finish, either in wood or wrought iron, much reliant on the budget.
For more dramatic living room interiors, you can choose 50%-50% blend of both the colors, while for more subtle shade, black should be anywhere between 15-25%. Textiles, rugs, carpets and even the items on the shelves can contribute to the theme.
For the bedroom:
Bedrooms are always open to different color interpretations, and it is best to look for options in varied things. One can choose printed wallpaper in black and white, and if you are not too keen on changing the color of walls, stick to white for walls and think of other things.
Curtains, bed covers, cushions and rugs can be used smartly to bring a few accents of black and white, while the furniture looks best when in black combined with white walls. Choices in furniture can be solid wood, painted wrought iron or even dark finishes.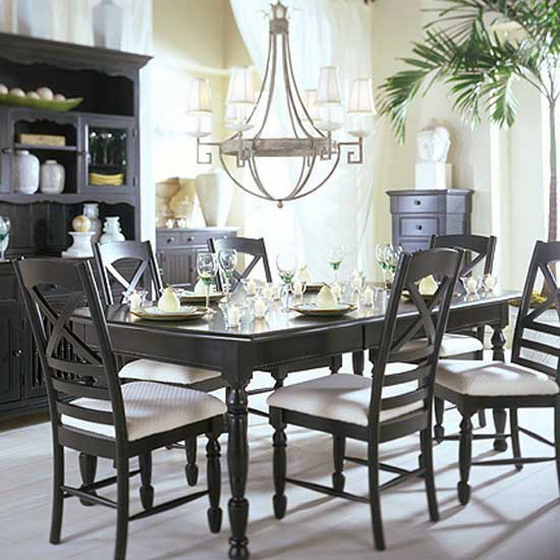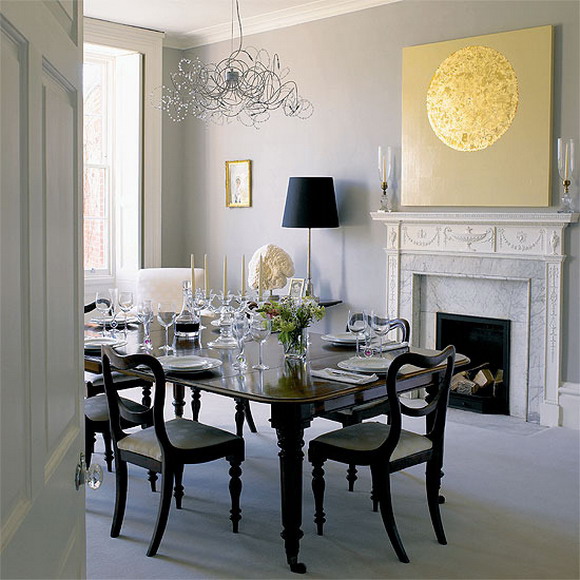 For the dining area:
Probably the best place to play with black and white, the dining area can be open to many interpretations. The first place where you can do some renovation is the dining set. The chairs can be in black with white upholstery and vice versa. Black chairs can be combined with white table linens. In fact, table linens, curtains, wallpapers and cushions can do wonders in making the most of the theme.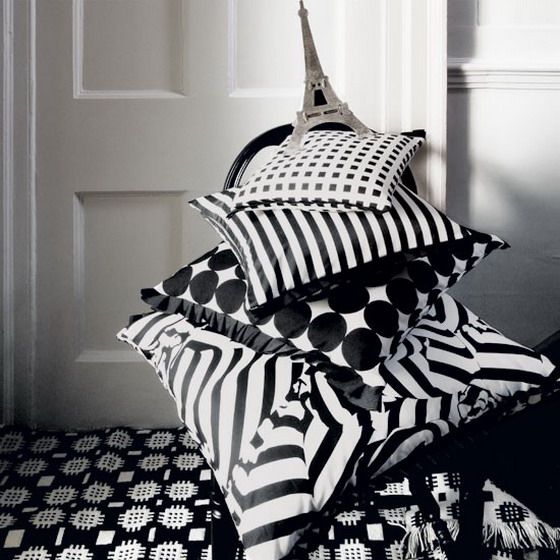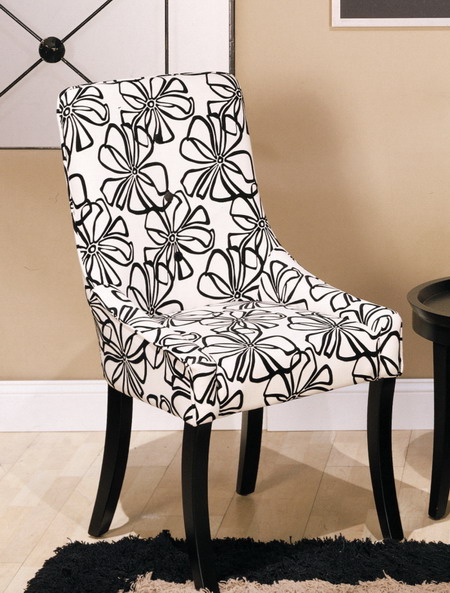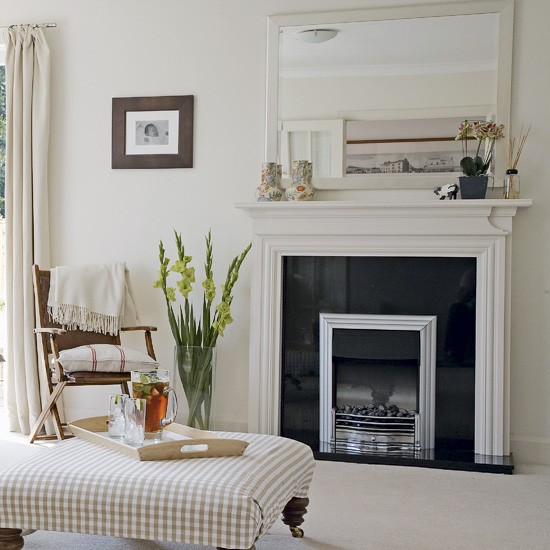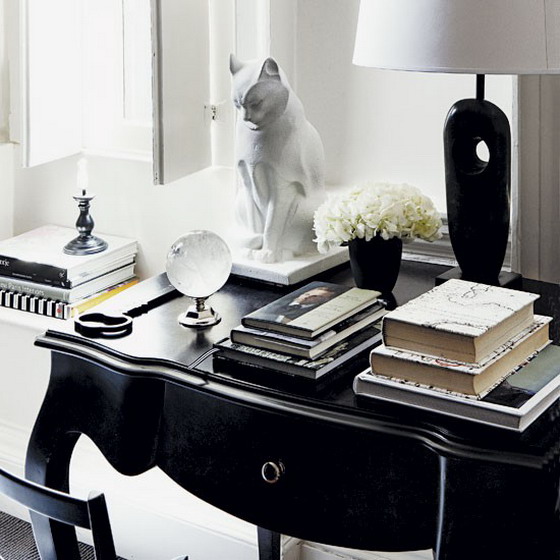 Some interesting concepts:
If not too much investment is your forte, think of cushion-covers for some real fun with black and white. Moving forward, there can be use of plants and flowers in the interesting theme for breaking the jinx of two colors. Layering in black and white is important as in the absence of that; the theme may look plain and boring. Stylish curtains work well, unless you have colored walls, and there are ample choices for making changes in the upholstery schemes. The idea is to keep the themes simple as possible without use of other color detailing. Stylish, simple and evergreen classic, this is a theme that will never be out of vogue.