The Flag House is an addition to a 200 year old farmhouse and has been conceived by architectural firm Propeller Z, which is a well-known design studio in Vienna. Located in Fahndorf, Austria, the house has been designed in a small budget as per instructions and spreads like an addition to an area of 590 square feet. Keeping in lines with the need for beauty and views, the complete floor-to-ceiling walls are designed in glass.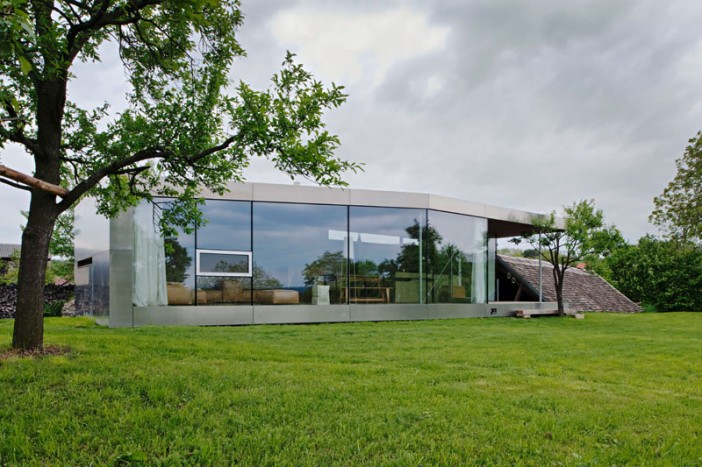 The use of local materials such as warm wood and concrete floors ensures the budget remains in control. Insulation has been give due attention with use of recycled newspaper and wood stack, which also works for protection. Rather than sectioning the house, the space has been used as a single platform for creating an open kitchen along with living space. Using marine plywood for the ceiling, the house reflects essential warmth, while the concrete floors ensure ample easiness in maintenance.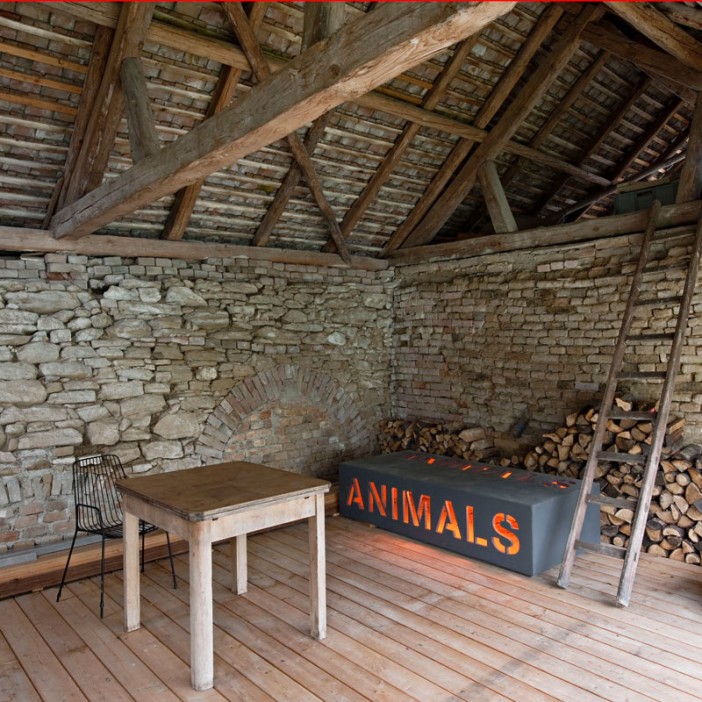 As mentioned the façade on the south has 25cm thick insulation crafted from recycled newspaper, which ensures heating from other sources is avoided. The addition of the new dwelling works perfectly with the old farmhouse and essentially serves as the summer house. The metal skin exteriors of the house has been designed of untreated aluminum plates that ensure sharp contrast and brings quite variance.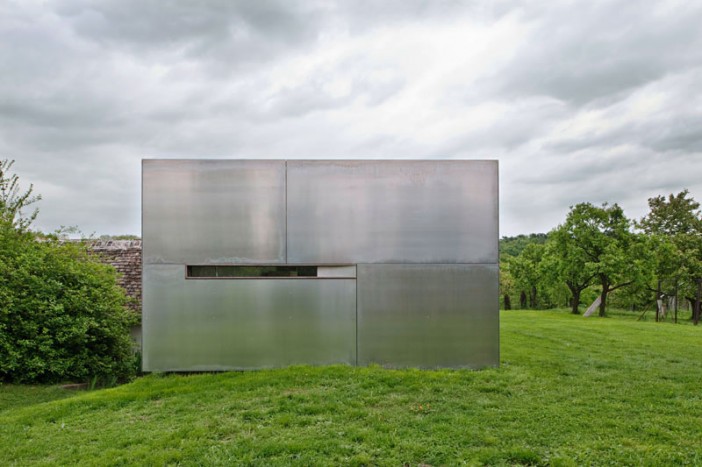 The lighting is mostly done with free standing and wall mounted lamps that make the house glow by the dark. The large window and wall panes of glass are a total class addition. This extended farmhouse is a perfect example of how things can be well off even in a budget, thanks to the smart and innovative design studio.
Photos by: Hertha Hurnaus