The Flinders Lane Apartment in Australia designed by Clare Cousins Architects is a single bedroom house to a young couple with a child. Owing to the growing needs of the child, the couple decided to convert the single bedroom into a multipurpose dwelling unit. It is a compactly sized apartment, where the master bedroom with an open kitchen counter and wash unit was indicated in the existing layout. With the demolition of a single-bedroom wall, the sleeping area was reduced to make room for the living area.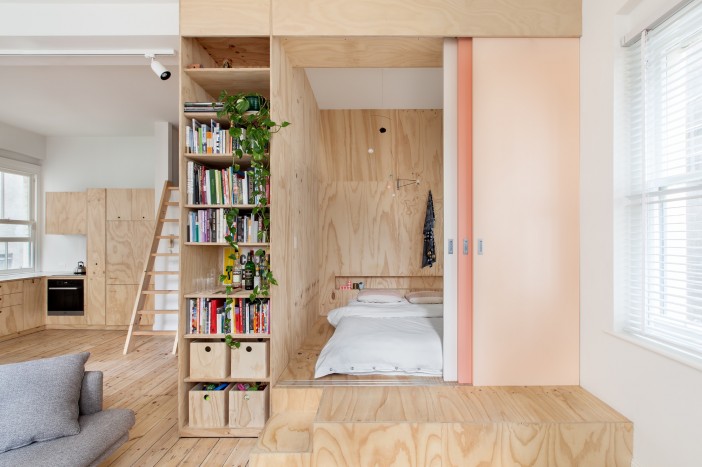 As per the proposed plan, the layout retains the bathroom while the kitchen layout is modified into an open L-shaped type. It is completely panelled with white pine wood that lends elegance to the interiors of the home. A reasonably spaced living room was carved in the place of the original bedroom, with a 3 seater lounge facing bare white walls. A customized cabinet is placed along the side walls facing a full height cabinetry work, which has an open storage on the one-end and a study room on the inside. At the other side of the cabinet is the child's bedroom, which is placed closer to the entrance, which makes it all the more convenient for the growing child. The study room also doubles as a double cot bed, which is used by the couple.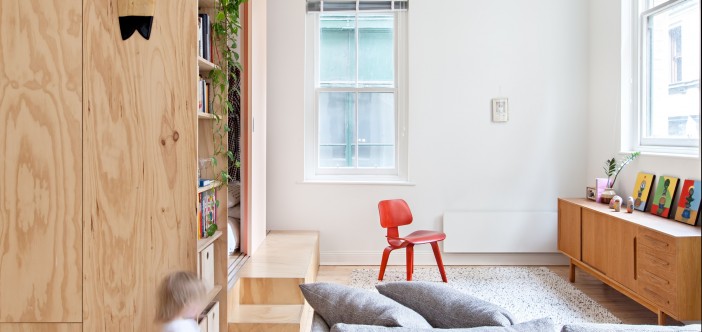 A valuable lesson to be learnt from this spatial arrangement is that, no matter, how small the space is, it all depends on the creativity of the architect to work out the best possible solution that fits the needs of the client. With the use of the full height cabinet, the architect was able to salvage space and even design two comfortable bedrooms for their use, inside a 76 sq.m apartment. A very creative approach, the apartment is open to flexible layouts and can be evolved in the future for further needs.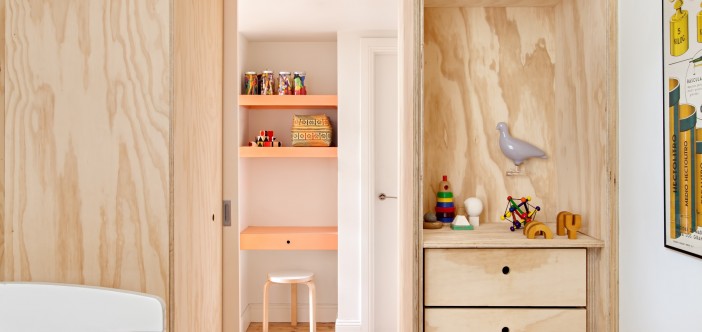 Photos by: Lisbeth Grosmann