The Forest Pavilion by Espacio EMA in Mexico is a glass cased structure framed by steel and wood members behind a stone wall. It was designed to be a part of an extension to the main forest house nestled amidst the mountain top, sitting on the huge boulders of stone. The Pavilion was more of a relaxing lounge combined with a clear view of the entire forest and showcases the approach through a series of ramp from the bottom to the top. Beneath the designed pavilion is the main forest home that remains hidden from view and projects the Pavilion as a landmark.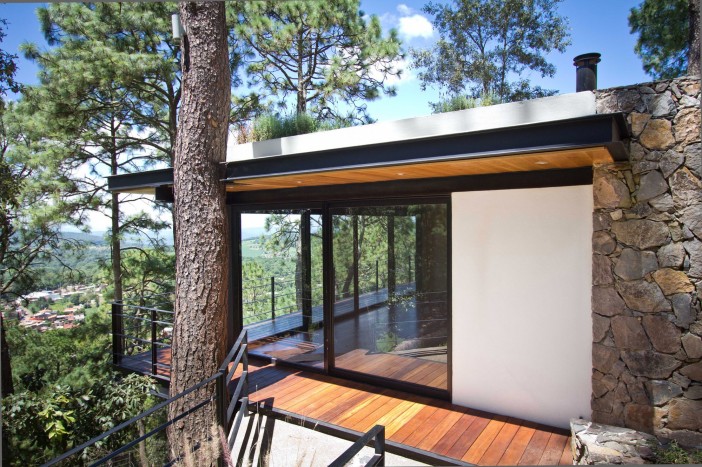 Inside the Pavilion, a bar with a living lounge and kitchen with a bathroom are designed without occupying much space. The kitchen and bathroom can be knocked off from view by the foldable wooden door that segregates the living lounge from the remaining areas. The Pavilion is not a cramped up space, but seen as a comfortable lounge to unwind and view the exotic locales of the forest. On the longer and shorter side of the facade, a glass case opening is designed from the floor to ceiling level to open up to the exteriors.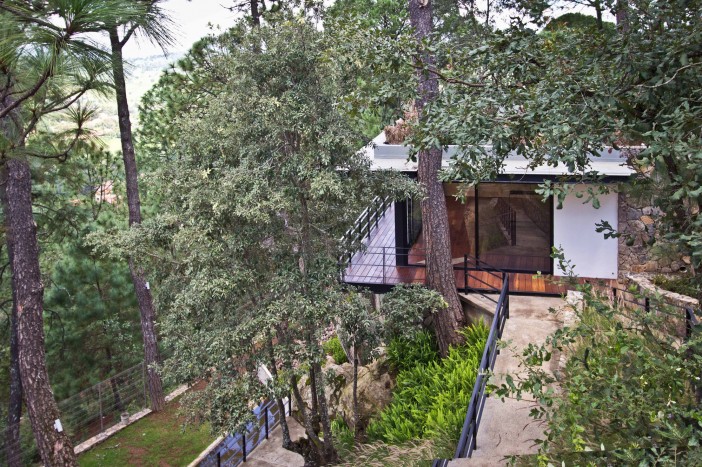 In this project, the ramp leading to the Pavilion and the parking access in between is carefully analysed and designed so as to blend with the natural surroundings in a seamless manner. Also, worthy of mention is the progression of the style where the architect has maintained the realm of the forest without too many additional spaces and overhangs. It should seem like a natural setting rather than being manmade and that extent is achieved by the use of wooden and glass members that filtrate the surroundings. A very calm and leisure place, the Pavilion offers the best in terms of views around the forest.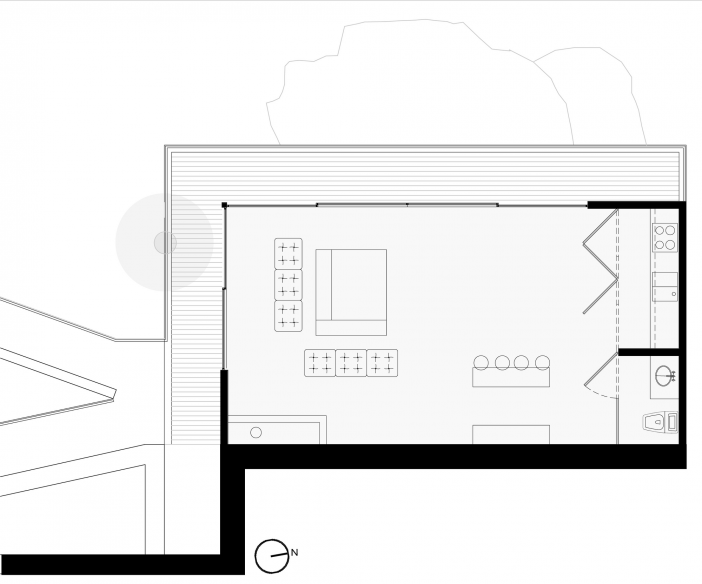 Photos by: Patricia Hernández