The Forest Retreat designed by Uhlik Architekti in Czech Republic is similar to a tree house, a sort of a hideaway from the main land. It was customised and built over a few weekends by the architects aided by local labourers. The basic approach to a given space was considered that highlights the site features, which include rock boulders and meandering trees. It was a perfect hideout to unwind and spend time with oneself in nature. Built with a carpet area measuring less than 18sqm, the entire retreat cabin is designed using black charred wood with two glass facades overlooking the trees?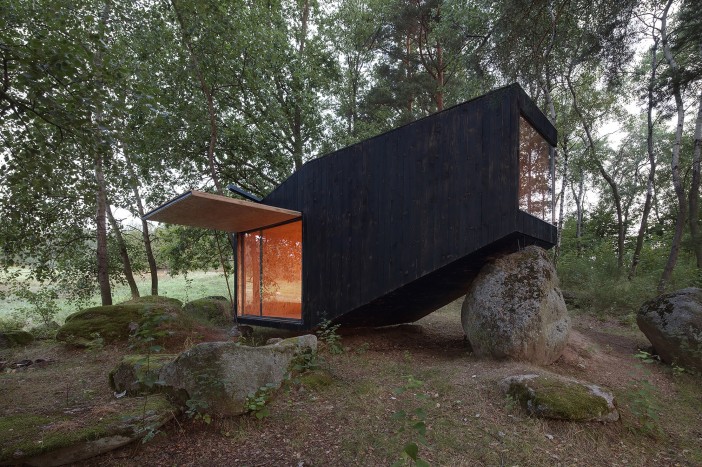 Designed for rejuvenation, the enclosed wood cabin is a freely standing structure that rests on a huge stone boulder on one side and supported by a pulley lever on the other end. The wooden base is raised an inch above the ground and the roof is given a slant towards the lever end and covered with asbestos sheets. Inside the cabin, a flat base is provided with a ceiling height for a person to stand and the layout is more or less trapezoidal in plan. Towards the longer side of the facade, a glass cased opening from the floor to ceiling is designed to view the exteriors. It can be closed by a lever operated wood door during the night, and on the inside, a series of wooden steps are designed that reach to a glass pane overlooking the branches of the tree.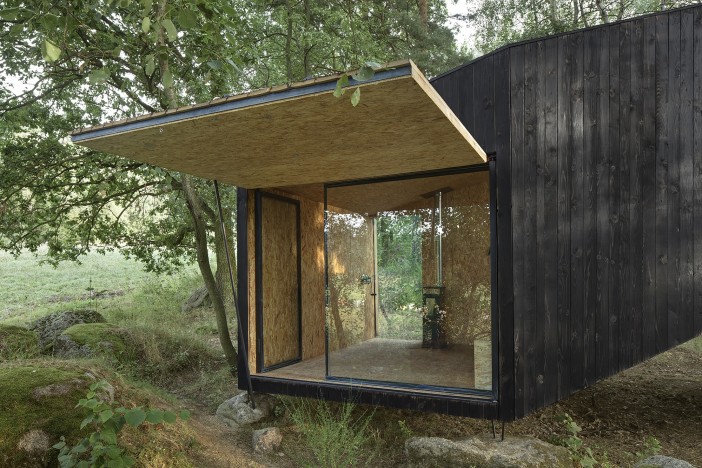 These wooden steps on the insides of the cabin can be used for multiple purposes like seats, benches, beds, and beneath them storage space is available to store travel gear equipment, clothes, and books. In short, here is a retreat cabin that serves many purposes in a small space and is quite fruitful in creating an ambience to unwind during the weekends.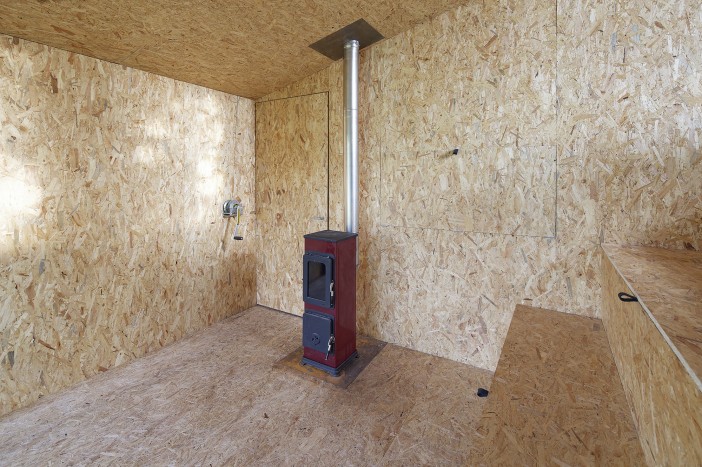 Photos by Jan Kudej