Steve Hermann is a famed architect based at Los-Angeles who is often known for creating ultramodern homes that are quite worth rooting for. The Glass Pavilion is among his best designs and is located in Santa Barbara, California.
The exteriors: With a plot area of 3.5 acres, the house has an area of 13,875 square feet featuring five and half bathrooms with five luxurious bedrooms, a wine room, and kitchen. Originally intended to be a home for the architect himself, the house works for its sheer beauty and minimalistic design. From the exteriors, the house looks like mansion with amazing open glass walls and a room that is designed to be a collection for vintage cars.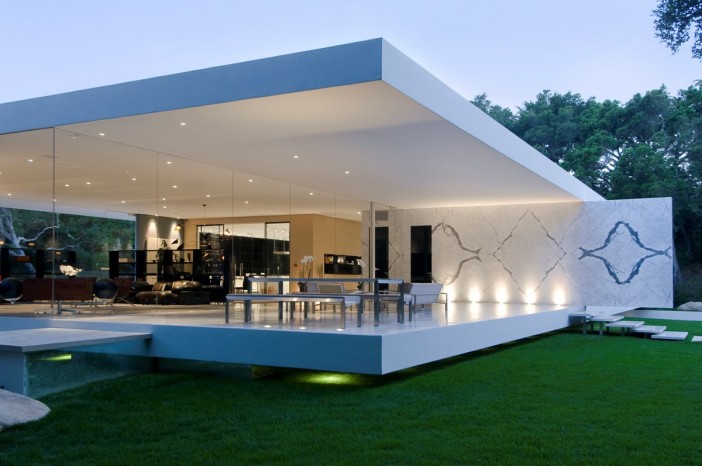 The interiors: If the exteriors gave you a peek of the interiors, the beautiful completed home from inside will make you jealous. Textured walls and floor-to-ceiling glass panels make this a dream house where one would like to be entertained. Rather than having too many themes mixed, the color layer is simple and understated. The flooring is done in white for most of the rooms, while some have gray and textured walls.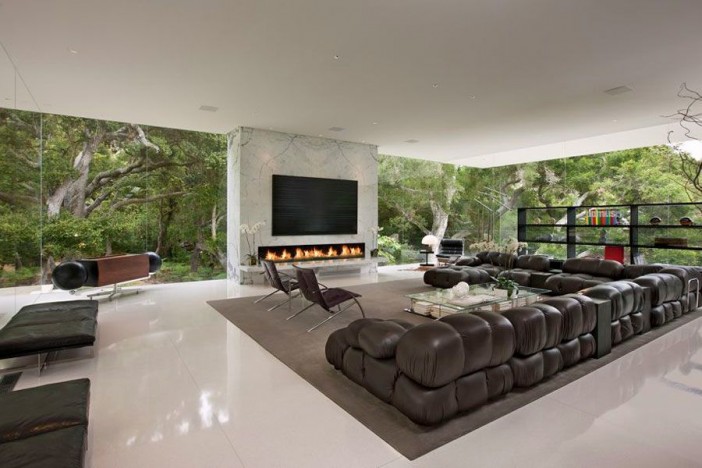 Furniture and lighting: Using the best of the contemporary furniture that are extremely on the higher side of prices and sophistication, the house has a very unique feel of colors that come from small things. The kitchen cabinets and vanity and tubs of the bathrooms are in white and have been highlighted with help of source lighting. Right from the staircase to the walls and ceilings, the lighting brings the beauty of the smallest things in an exceptional way. Beautiful LED lights adorn the beauty of the ceiling, while beautiful lamps have been used in the living areas.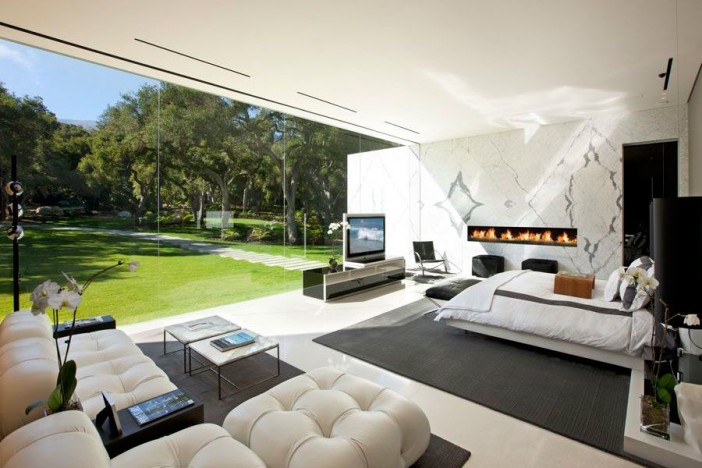 Photos by: Wm MacCollum