The Glazed Apartment in Spain by Sergi Pons is a visually stimulant home, which has clear defined spatial attributes. There is a living quarter combined with the dining and kitchen at the entrance, which is set off by a glazed wall, behind which there are two medium sized bedrooms that share a common bathroom. It is the simplicity of the layout that makes up for the finer details of the apartment, thus enhancing the real spatial attributes to the next level. The apartment looks smaller, in comparison to many of the reasonably sized studio apartments in Spain. It was a real challenge, to come up with interior design ideas that envision the space and create a visually striking and luminous interior for a small sized apartment.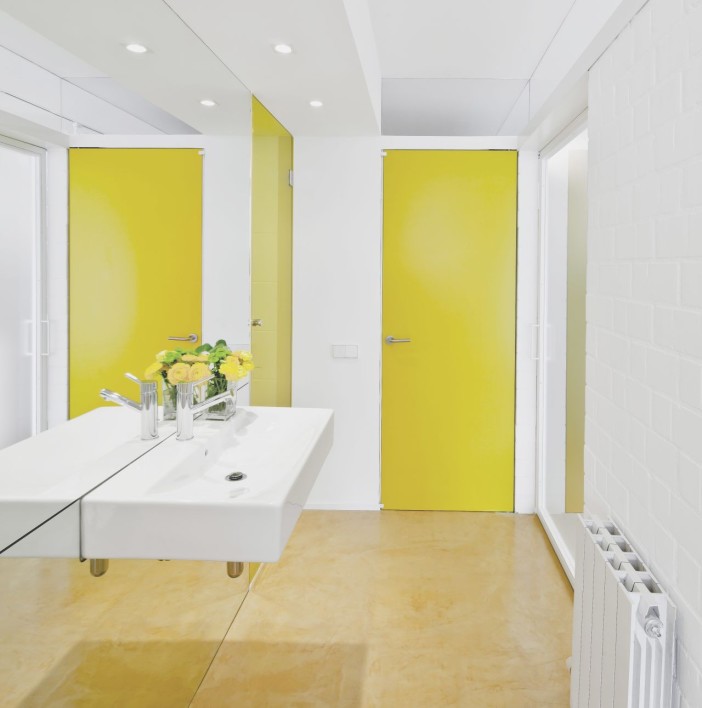 At the entrance, the first half of the house is used for the daytime activities whilst the second half of the house is for sleeping and relaxing. It was this division that enabled the architect to utilize every space around the house to the benefit of the client, thus minimizing corridor space. Around the house, a glazed sliding wall with doors is seen to be connecting the two different spatial zones without locking the interior, and the use of an open plan layout does wonders to this small space. It is the need of the hour, where each space finds its exact function and is clearly defined without blurring the consecutive activities.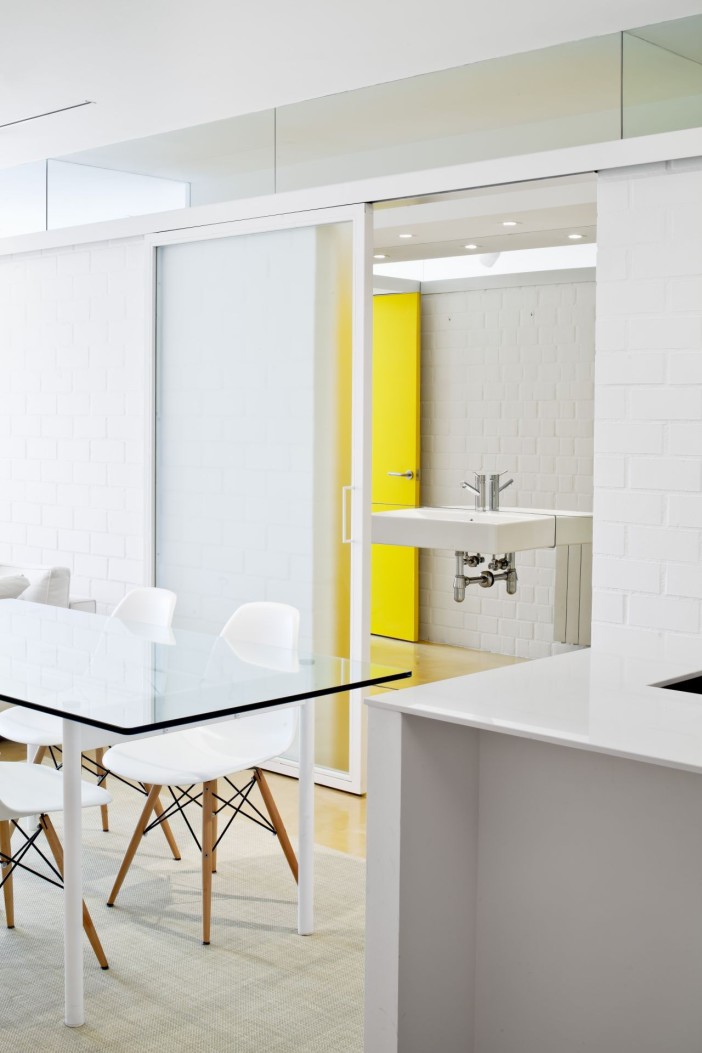 The interior view of the house is kept white with glossy laminated walls that brighten up the space, and also, make the house look larger that boasts of some great interior ideas. It is the idea of keeping things simple and playing around with the layout that brings about the finesses of the house. Moreover, the addition of the bright lemon colour as a splash here and there helps the house to deal with the missing vibrancy of the white walls and zings up the home.
Photos by :  Sergi Pons