House Architecture
The House in Nishimikuni by Arbol Design in Japan is about designing a one-storey home in the midst of the urban jungle surrounded by tall skyscraper buildings. It is an overwhelming task, where the tall buildings tower over the small home. It was necessary to establish the wooden fenced house with a flat roof extending as a shade over the external walking deck to keep the views of the high-rise buildings hidden from view to the family on the ground floor. The house itself is a resemblent of the simplicity of nature and has reduced wall partitions to increase the daytime activities for the retired couple.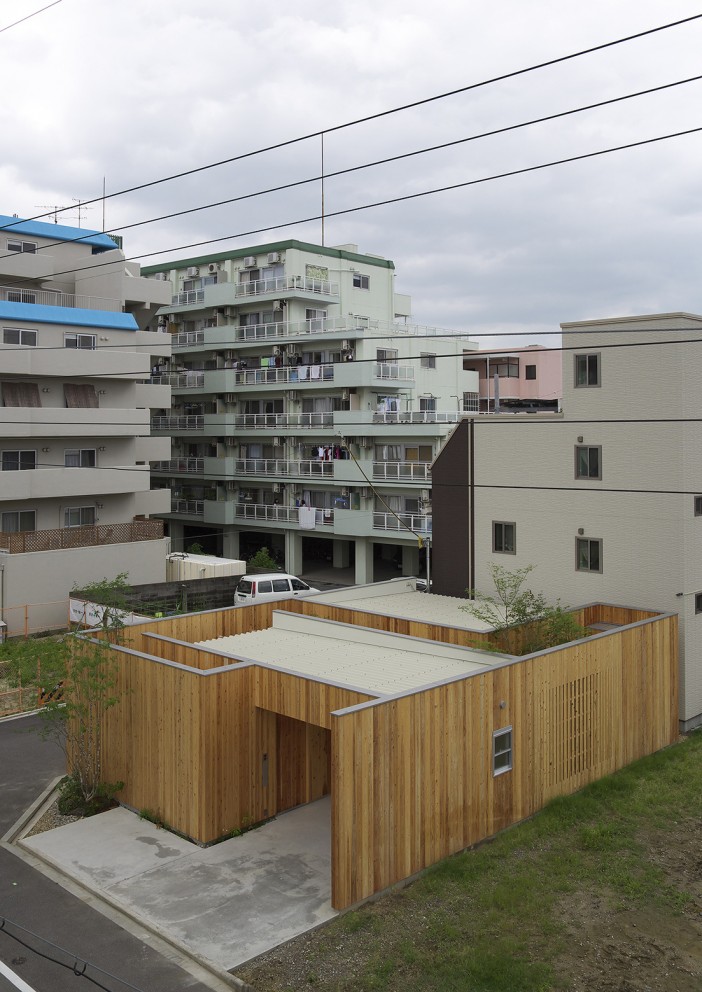 With a clear entrance leading to the car park, the house is entered through a vestibule and has the couple's bedroom with a store room towards the right end. It is followed by a wooden flooring leading to a low height tea table used for dining, placed behind an open kitchen counter. Towards the side of the kitchen is the washroom with a bath and the remainder space is creatively used by the couple as a means to relax and enjoy the warmth of nature. There is a garden space right opposite to the living room followed by the tatami room. It is a clear indicator of reduced spaces, where circulation is not hindered and follows the form of the house.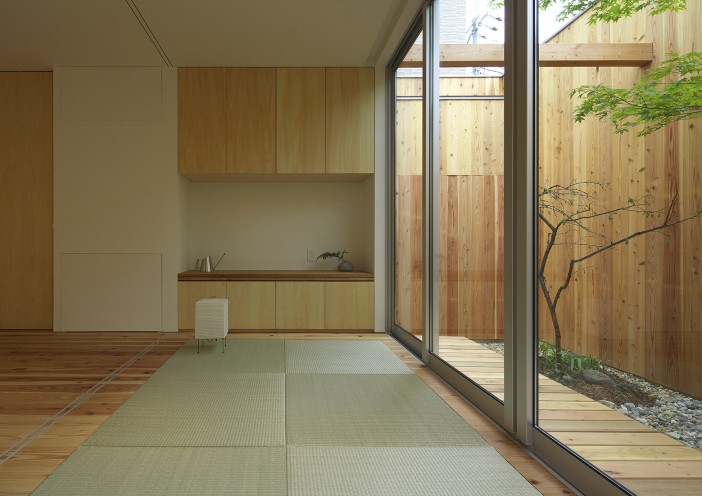 A very simplistic layout, the house is raised above the ground using a wooden platform and is completely decked with wooden panels for the insides, the flooring and the ceiling as well. It is a typical traditional Japanese home which portrays the finesse of volumes inside a small space. The walls are treated with glazed walls, which brings in light to the interiors, and connects the home to the exteriors as well.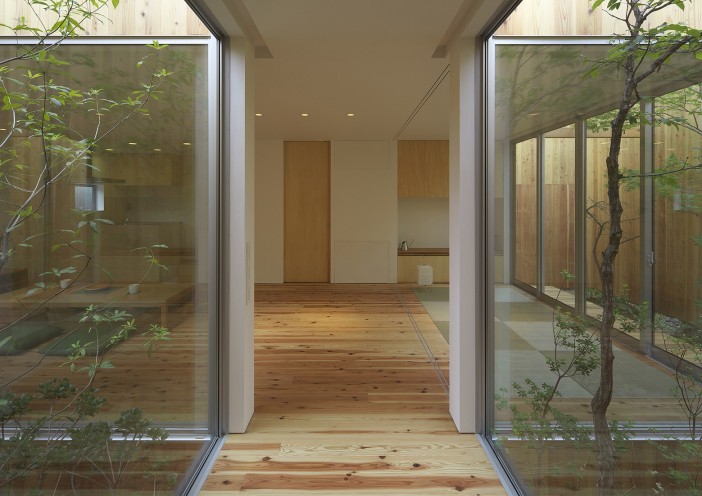 Photos by: Yasunori Shimomura