The HT Apartment designed by Landmak Architecture in Vietnam was originally a clustered apartment with poor lighting and ventilation vents. Altogether with 3 fairly large sized bedrooms and cramped living space, the spatial arrangement was poorly planned. The architect, with his inventive interior ideas, suggested to breakdown the central bedroom to provide space for an enlarged living area, with an open kitchen plan and a sit-out deck. This open plan combined living, dining, and cooking, which borrows light and air from the deck. It cleared the locked up space in the central area and allowed a TV console unit to be built in the middle of the room.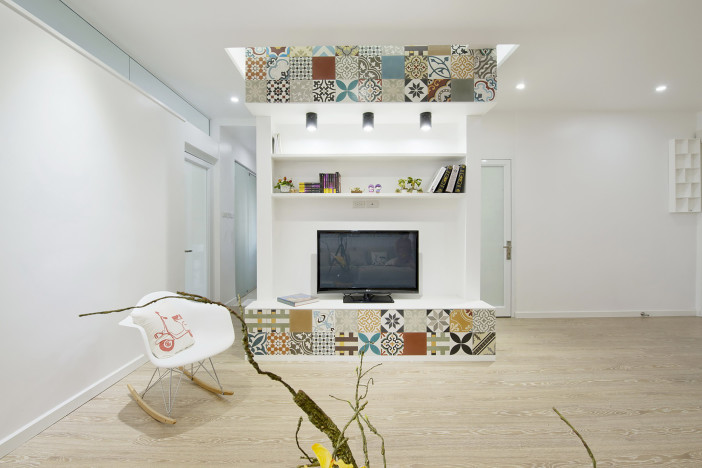 Two medium sized bedrooms were designed for the client, and their children with an in-built wardrobe, complete with customised furniture for study and storage. A common bath with a wash is designed near the master bedroom and a compactly sized maid room is also planned, which fits in a single bed with a storage rack with enough legroom space. All the walls are laid in plaid white, with Vietnamese floral patterned tiles. They are embedded on the walls in the large living area, and also, in the master bedroom, which brings about the desired vibrancy in the spaces.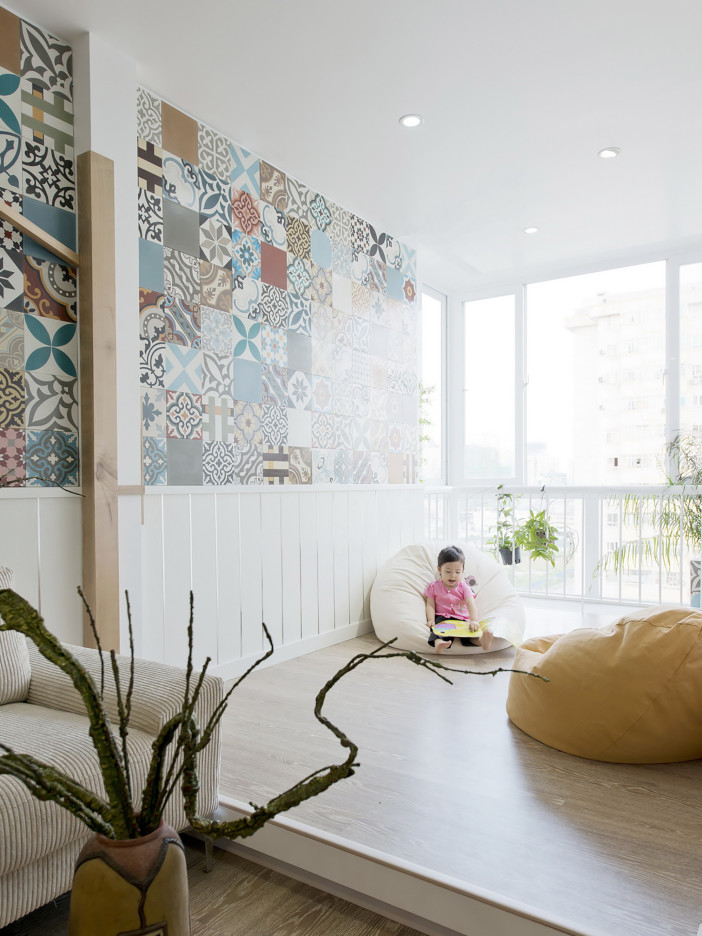 Moreover, the arrangement of the furniture with the planned layout was kept flexible, thereby allowing future spatial growth around the major living areas. Simple rugs and cushions thrown around in the house create a warm feeling that elevates the ambience of the house. It is now a home full of air and light, with enough space to move around without having to face any sore walls. Another highlight is the raised ceiling around the TV console where the column disappears into the ceiling, creating an alcove effect to shed light around those areas. With brilliant and innovative interior design ideas, the house now eludes comfort and elegance in style.
Photos by: Le Anh Duc