It is an overwhelming and befuddling place – the furniture store. To find the ideal sofa set for your living room is a big challenge. But once you are good with what kind of sofa seating cushion you would want, this confusion is a bit sorted. There are, basically, three types of seating cushions for the couch. Let us deal with them one by one.
1: All foam – This kind of cushioning has a high density foam core covered with egg crate foam, and then, a layer of polyester fiber. This is encased in ticking.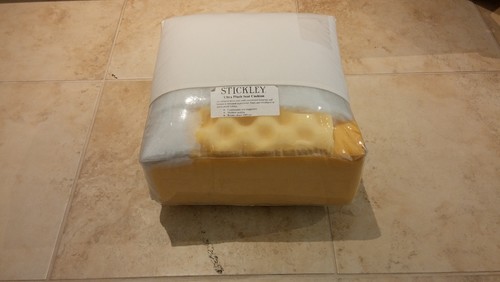 [Image – Mike Dietrich]
Pros – The best feature is that this cushion gives a firm seat and there is a smooth finish after the upholstery fabric has been put over it. It needs almost no fluffing or priming, ideal for people who want a no – maintenance sofa.
Cons – Very hard, not luxurious!
2: Spring Down –
The core of coiled sprigs is surrounded by a foam box, and then, packed with polyester fiber before covering with blend of down and polyester fiber.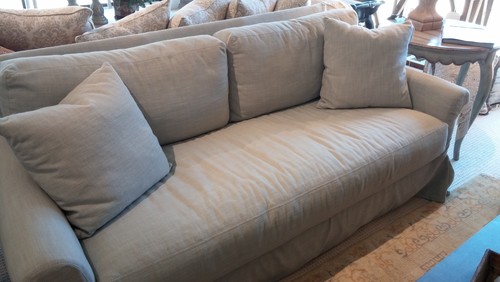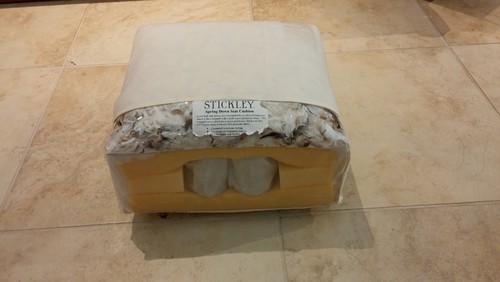 [Image – Mike Dietrich]
Pros- Feels softer and more comfortable than all foam; gives a plusher look. Very plump to sit on!
Cons – Needs to be rotated and regularly fluffed to retain shape. Gives wrinkles to the upholstery.
3: Down Plush or Blendown – The softest variety possible. The foam core is thin, the polyester fiber covering is thick and fat, and a thicker layer of down plus polyester makes the outer layer.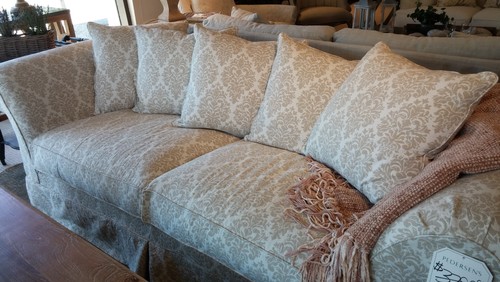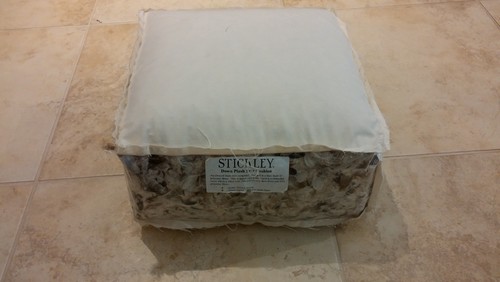 [Image – Mike Dietrich]
Pros – Super luxurious and very comfortable! Essentially acts like a pillow itself!
Cons – The upholstery is covered in wrinkles with this cushion inside it. It needs constant plumping and fluffing as it changes shape easily. Very high maintenance!
Final note: Just try sitting on the sofa before you are going to buy it. If the salesperson's talk makes sense to you, and you experience the sofa before buying, nothing is more perfect. Also, remember that the cushions have a break-in period; it will not feel the same every day. But try before you buy, and also, you can check some living room furniture ideas before making any decision.