This is black theme house located in Japan and designed by Apollo Architects and Associates. Named as the Lift residence, the house is designed for a single family of five people in an area of 1,334 square-feet. The extraordinary cantilevered structure of the house gives the entire exteriors a much protruded feeling.
The exteriors: The design for the exteriors of the house was completed with the needs of the black theme in mind and has been painted totally in black. The design studio has carved a required number of windows for the entire house, but is the black paint that makes the house stand in the crowd. Designed in two levels, the upper part extends in a unique shape and gives a very beautiful feel to the exteriors.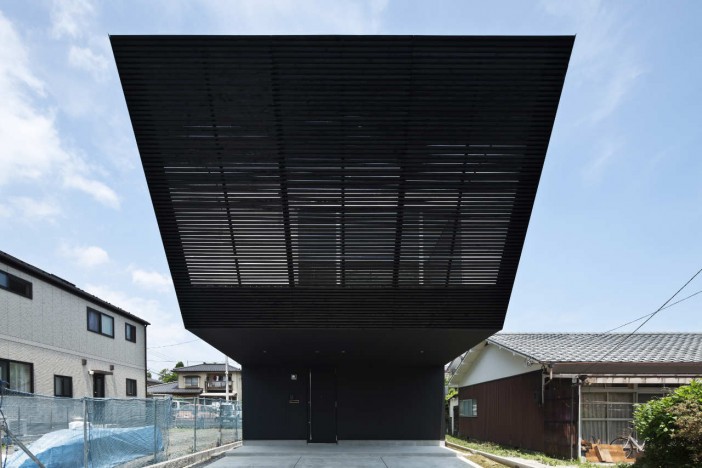 The interiors: Much in balance with the neatly crafted exteriors in black, the interiors are too about dark tones with black used in most of the parts. The wooden flooring has a very natural touch with carpets used in a mixed steadiness in some parts of the room. The smoothly plastered and finished walls in white complement the dark furniture. The staircase leading to the upper level of the house has been designed in classy concrete with wooden steps that looks fascinatingly appealing. The use of large glass panels in the interiors adds on vision and space virtually in each corner.
Furniture and lighting: Japanese homes are never crowded, and this one is no different. Most of the furniture has been designed in wood in perfect customized style with black ruling as the main color. For the lighting, the design studio has mostly used LED lights on the ceiling.
Photos by: Masao Nishikawa