The Lighthouse 65 project has been completed by AR Design Studio, which is a popular architectural firm based out of Winchester. Located in the beautiful areas of south coast of England, UK, the house spreads on an area of 2000 square foot with two levels.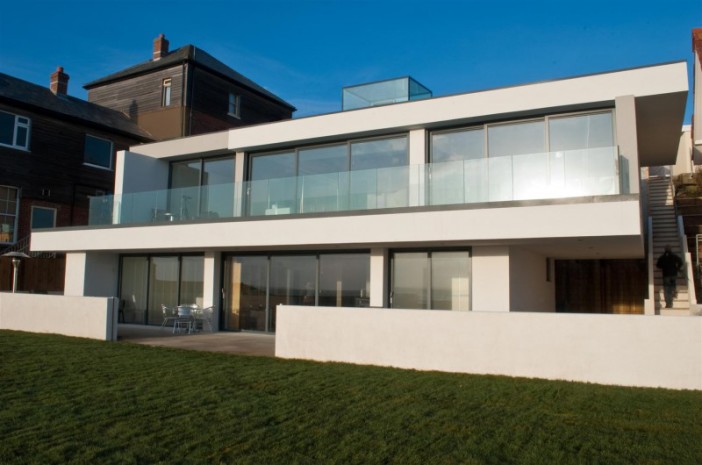 The exteriors: This is basically an extravagant 3 bedroom house that has been insulated to the best levels. The gorgeous water side location is among the main highlights, and the architecture ensures that one can enjoy the views of Isle of Wight and the Solent. The same has been achieved by enhancing and maximizing the actual width of the building for better views from all rooms, including the bathrooms and utility spaces on the rear.
The architecture of the house sets it below the road level by 7 meters, while the roof works as the parking for three cars. The main highlight is the brightened glass cube for the entrance that gives the home its name. The glass glows by the night to show green when the weather is good, and when the atmospheric pressure falls, it gets red to inform and warn the yachtsmen of storm and weather conditions. The core of the house is in concrete, and the roof and floor decks seem to be hung from there.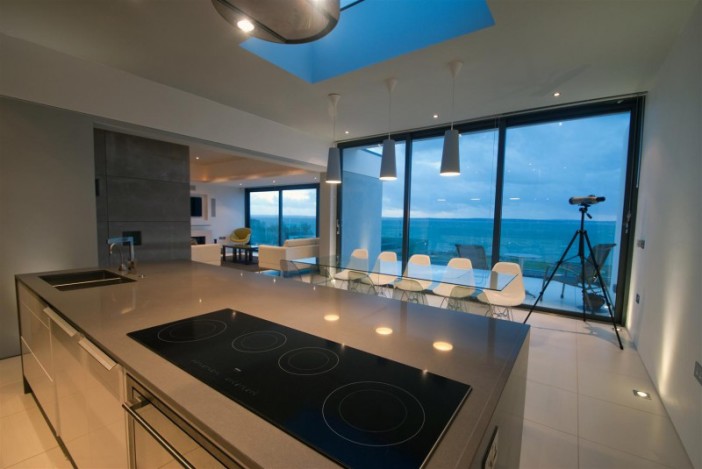 The interiors: The flooring of the house is in white in large tiles, while the walls of the rooms are done in white, as well. Boasting of the best modern appliances and interior design ideas in the living rooms and kitchen, the house looks and feels grand by all means.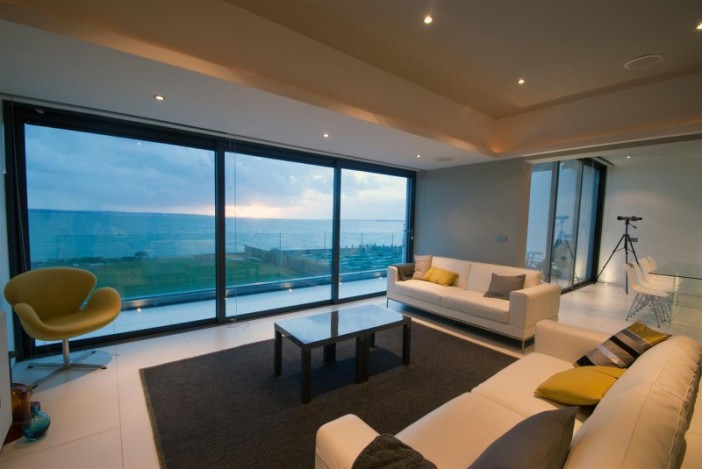 Furniture and lighting: The furniture ideas and choices are on the expensive side with the contemporary elements visible all over the space. The lighting choices include posh pendant lights; wall amounted lamps and LED ceiling lights.
Photos by: Mike Ford