Architecture Design House
The Light+Light House designed by Studio TonTon on a site located in Jakarta, Indonesia is a lightweight structure home built using exposed concrete panels, wooden louvers, and glass. It is a 2-storey structure that focuses on the ingress of light into the building. Much of the site is surrounded by similarly built homes, and hence the need to design a better residence with proper lighting and ventilation was the need of the day. With the use of environment friendly materials and proper planting techniques, the house deflects away the high rays of the sun and provides a comfortable internal temperature to the home.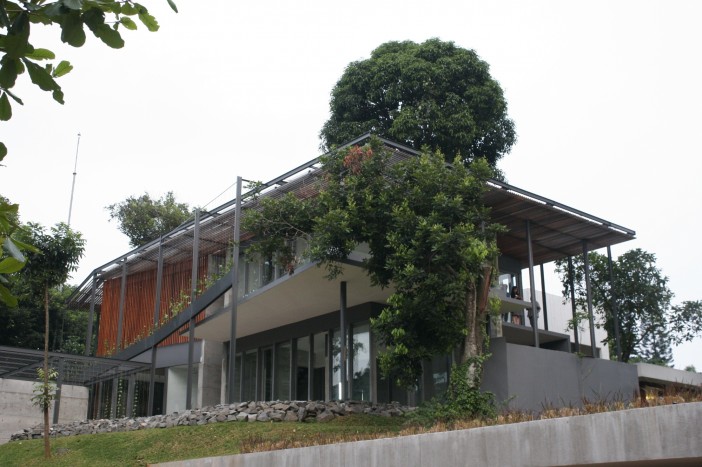 Mixed use of spatial planning, void spaces, wooden louvers designed to shield the house from heat and light, exposed concrete panels and glass help in rendering a contemporary industrialist look to the facade. On the inside, existing trees are put to good use by the architect along with essential landscape and water bodies that help in cooling the warm air built up during the day. With much of the design scope, based on integrated green design techniques, the house stems up with eco-friendly zones that cater to the various needs of the family.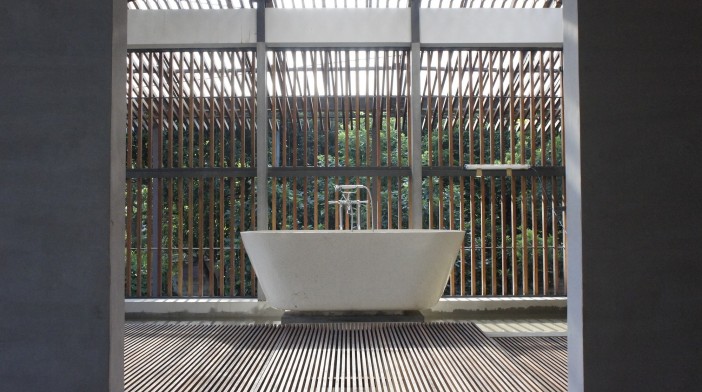 The use of wooden louvers in this house, along with plant creepers, keep away dust and harsh light from entering the home. They also cast away perfect sillheoutes of the louvers, which is an interesting play of shadows on the walls and floors. Moreover, the house facade glistens with clear glass that emits and radiates 90% of the heat gained during the day and helps in maintaining a lower temperature on the insides. A very well designed home, the proper selection and use of materials along with spatial arrangement and orientation have aided in promoting the efficiency of the house with higher energy conservation levels.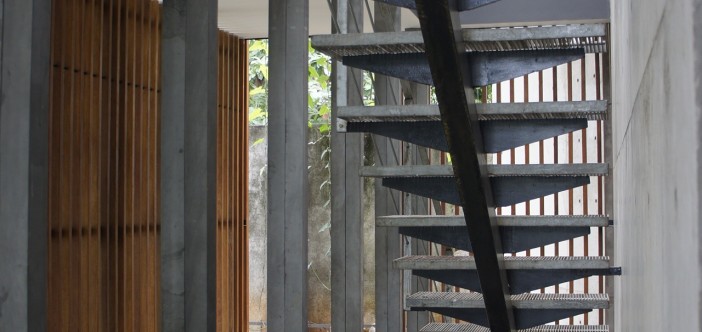 Photos Courtesy of Studio TonTon