Living with Sun Light designed by MOVEDESIGN, in Japan, is a one-storey residence that focuses on providing natural light to the home by means of sundecks and courtyards. The existing house was previously found to be having zero natural light sources and poor quality of spatial arrangements. Therefore, the house was re-modelled to make use of the sun's ray via a central courtyard that sheds light into the other rooms of the house, thus eliminating the need for electrical lighting sources. The house is a more or less rectangular in layout, with a sloped terrace having eaves for draining and collecting rain water.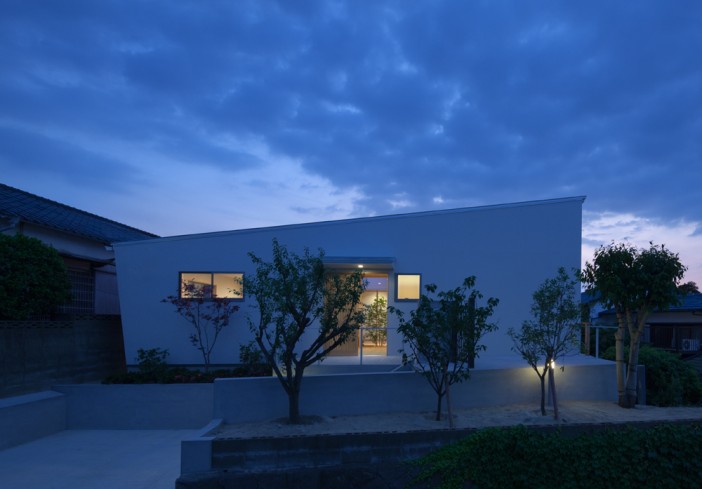 On the internal arrangement of the house, the architect has designed the living room with north facing windows and the private areas like the bedrooms with south facing windows. The kitchen is placed on the north to take in sufficient light while, the common bathroom is towards the west. In the centre is an open to sky wooden sundeck with a sunken courtyard that light ups the entire house from within. Onto the north and west, there are two external sundecks for the light rays to reach the central courtyard. A simplistic and well thought layout, the house orientation is based on the approach of the daylight and effective cross ventilation, thus keeping out humidity from building inside the house.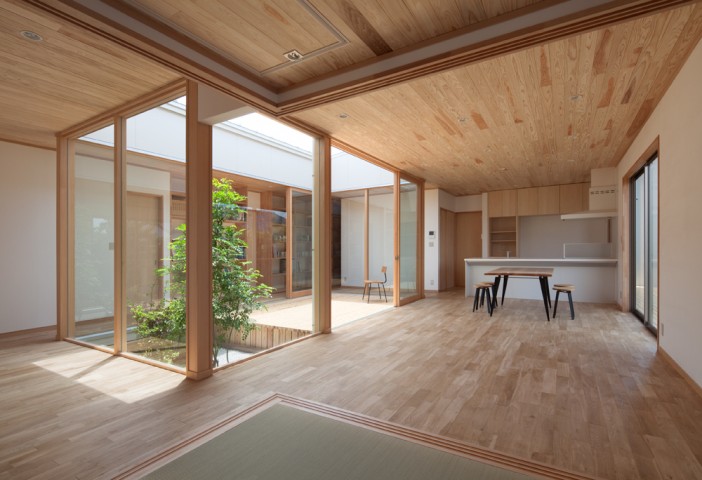 The house has a coat of greyish white paint that bounces off the light and excess heat from entering the house during the summer, whilst still allowing sufficient light and moderate heat to the room during winter. In a way, it balances both sides of the climatic changes, and hence the family is able to spend much time indoors with reduced electricity consumption. A bioclimatic project, the house is able to sustain the weather change, with just a few alterations in design, which is quite remarkable and worth the spent penny.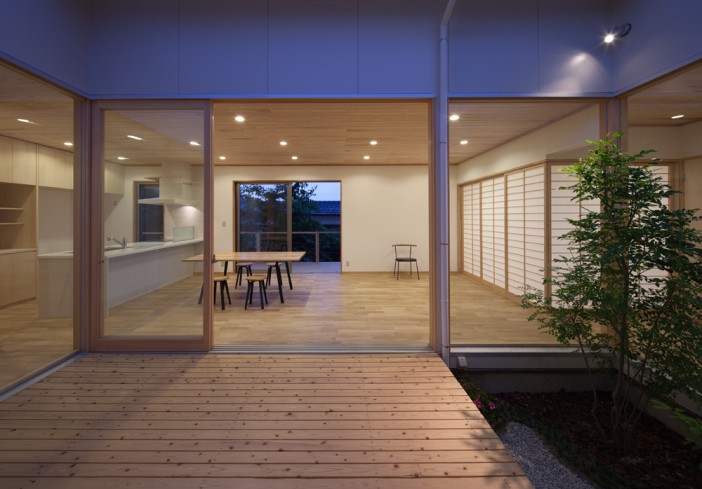 Photos by: Yousuke Harigane