The Low Cost House designed by Vo Trong Nghia Architects in Vietnam is a basic prototype for low income class people, unable to afford minimum living spaces. This project proved to be highly beneficial in cutting down construction costs, reducing energy reserves and for facilitating the use of bamboo and Polycarbonate wall panels. It is a simple and collaborative effort by the Architect, who implemented the ideas of one room housing concept using bamboo vertical panels. A one room housing plan was executed on the site that takes care of the eating, working and sleeping, whilst cooking and bathrooms were excluded.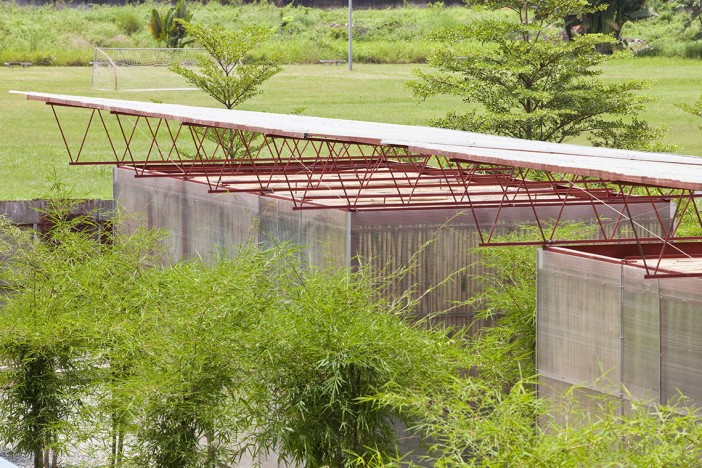 In Vietnam, many of the houses follow a community style of living pattern, where a common kitchen and exterior bathroom units are used by the people. This allowed the architect to design a house that includes spaces for primary activities for the family. Being longitudinal in plan, the house can be extended as and when the need arises. Inside the room, the bamboo poles are tied together to create an enclosure that provides diffused sunlight, thus eliminating the need for electricity. Moreover, the floor is made of exposed concrete with a matte finish that has levels to articulate the space. It is also used for custom built tables that can be used for storing, reading, and writing.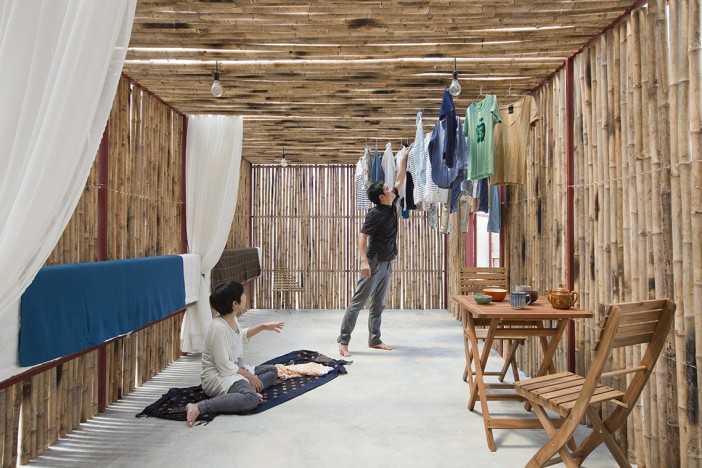 On the other end, a bedroom is provided, which is segregated from the main space by the use of curtains. The use of steel roofs and trusses eliminates the need for roof covering with expensive materials. Moreover, there is a gap between the roof structure and bamboo wall panel, which helps in venting hot air in and out of the house. A completely low cost house, built by the dwellers under the guidance of the architect, it is a boon to people who find it difficult to build affordable spaces.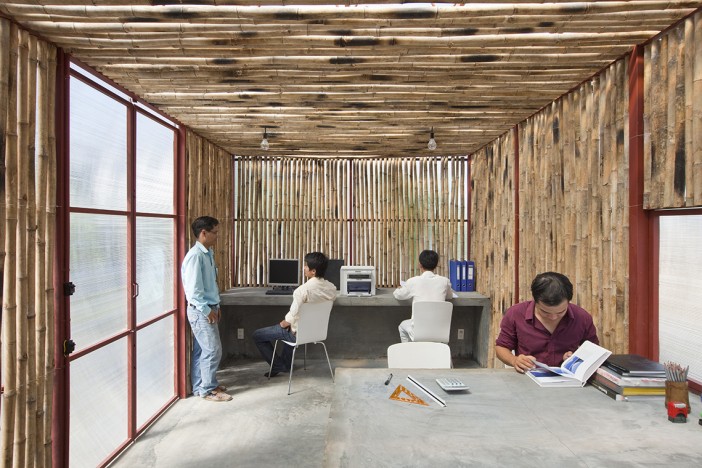 Photos: Hiroyuki Oki