The Low Energy Timber House designed by AST 77 Architecten in Belgium is a functional based home using two different envelopes. An L-shaped form intertwined with a rectangular layout forms the basis of this design by the Architect. It is entirely constructed using timber and cement fibreboards that hold the external and internal frame of the structure. The L- shaped layout houses the private areas of the house and includes the master bedrooms and bathroom, whilst the rectangular volume is entirely designed for the primary activities like living, dining and kitchen.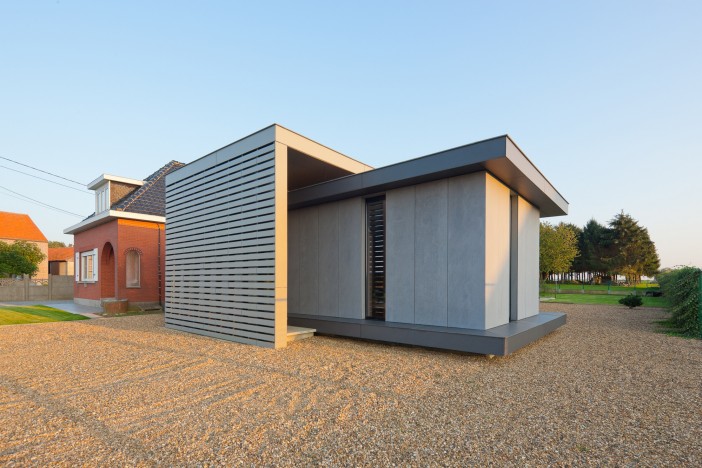 Built using timber, the structure is eco-friendly and adaptive to the surrounding environment. On to the rectangular volume, there are linear strips of glass planes that provide light into the living and dining spaces, whereas the L-shaped volume is enclosed with window openings at a specific position. Both the volumes complement the nature of each other's spatial attributes and enhance the design aspects of the house. Inside the house, each and every space is carefully planned and laid out to avoid wastage of space and to minimize clutter.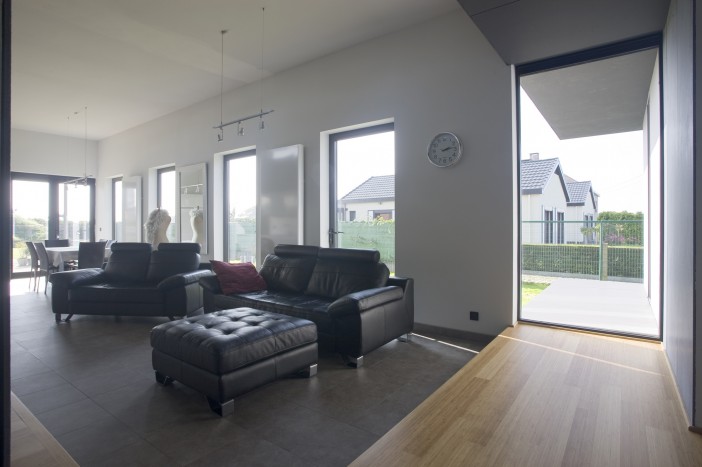 The exposed surface of the concrete flooring gives a detailed look to the house, and enhances the internal features of the house. Low built wooden seats, overhangs, steel posts, timber claddings and open wooden decks are some of the features of this low energy timber house. It is built on passive design technology and embraces sustainability by reducing the need for external light and heating sources. Moreover, the need to avoid corridors helps in utilising the space for other needs of the home. Being built of timber, the house supports conservation of heat, and energy resources, which, in turn, reduces the carbon footprint of the house. Overall, the house is a perfect case study of energy saving home with longevity in Belgium.
Photos by: Marcel Van Coile, Jan Liegeois