No matter how much they like to surprise their woman with colors, men don't exactly like those girly rooms having pink and fuchsia shades. Today, we will talk of ideas for designing men's room with the right color choices that satisfy the masculine gender with surprise.
The black styled room:
Think of the planet Saturn, you will find that it is a male planet in astrology that comes in black. Men love black for the interiors, because when black is essentially sensual, it is extremely manly, as well. For the same, you don't actually need to change everything, but the main changes are meant to be in the furniture. Choose bed in wrought iron or the furniture in pure stretched black leather upholstery, and keep rest of the interior in wooden or earthen shade.
The textured room: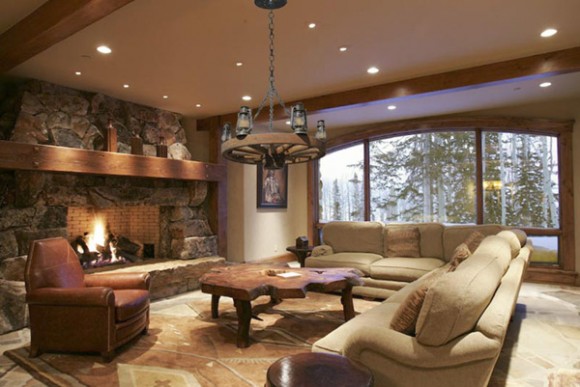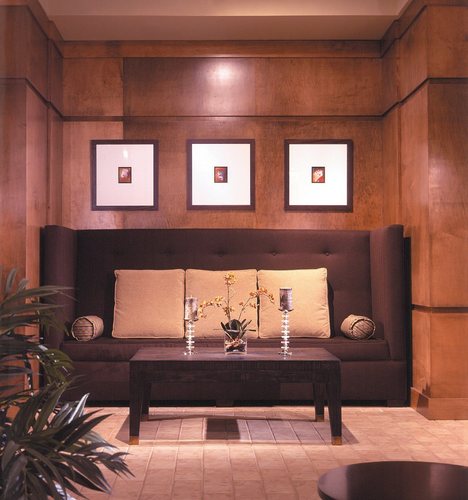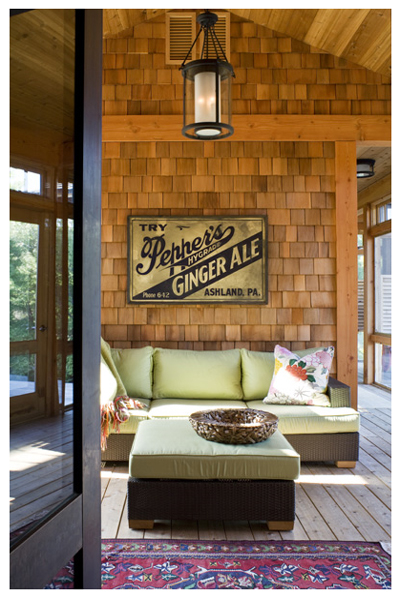 Men love stoned designs or rooms that come designed in the most natural materials. Here, you might have to change a whole lot of things or even have to change things from the scratch. Look for ideas that use metal, wood, and stone because these things and their natural tones does boost the confidence in a man. If you have been long thinking of changing the flooring, this can be the right time to choose some manly tiles for his room.
The leather styled room:
We have mentioned this in our first idea that leather furniture has a masculine side to it, but of course in the choice of colors. What is essential here is the need to understand the kind of textures you need. Look for stretched leather or polished leather in tones like black, brown, coffee and more. Remember that the designs often are too good in modern furniture rather than old models, so look for royal investments that he and his friends can enjoy.
The softly lighted room: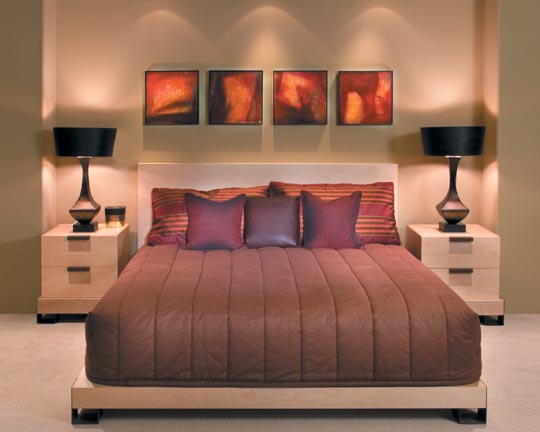 It is not women who like soft lighting, but even men enjoy subtleties in the interiors. You can choose the lights to be placed in concealed sections of the room, such as the fall ceiling and wall designs. Look for shades in soft yellow or even dimmed white as per the needs of the interiors.
The geometrical styled room: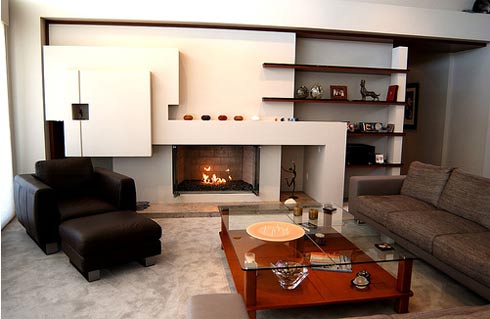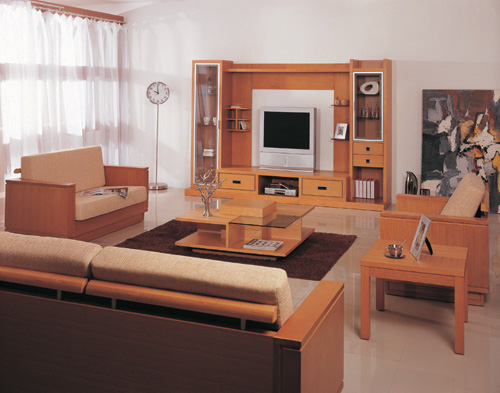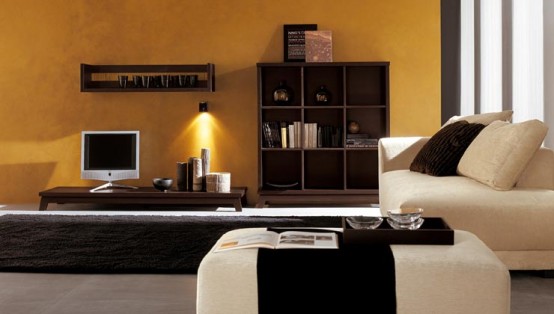 The geometrical shapes interest men more than those flowing patterns and designs. Look for furniture, beds, tables and ottomans that are block shapes, mainly rectangular and square patterns. Straight lines and angles are all that need attention in this regard, so make sure there are no unwanted flows of designs in the ceilings and floors.
Among the other ideas that can be used for a man's room is the choice of bright accents, but again you must be aware of the colors that can be used. The main choices can be in red, orange and blue and the colors that you must avoid at best are pink and its palette of shades.